Technology has advanced more in the last thirty years than it did in the previous two thousand, and this exponential increase in advancement only continues. It has fundamentally changed our everyday lives, and though we cannot imagine a day without it, there is more to modern technology than its obvious perks. A certain level of alienation has instilled itself into the technology-driven culture of the 21st century, followed by a constant desire for progress and success. Inspired by tension formed out of conflict between our innate human instincts and the modern society which is expecting us to ignore them, Dutch artist Ellen de Meijer portrays how the postmodern technology has affected interhuman relationships. Presenting a part of her Digital Divide series, UNIX Gallery hosts a debut Houston exhibition named Dissolution.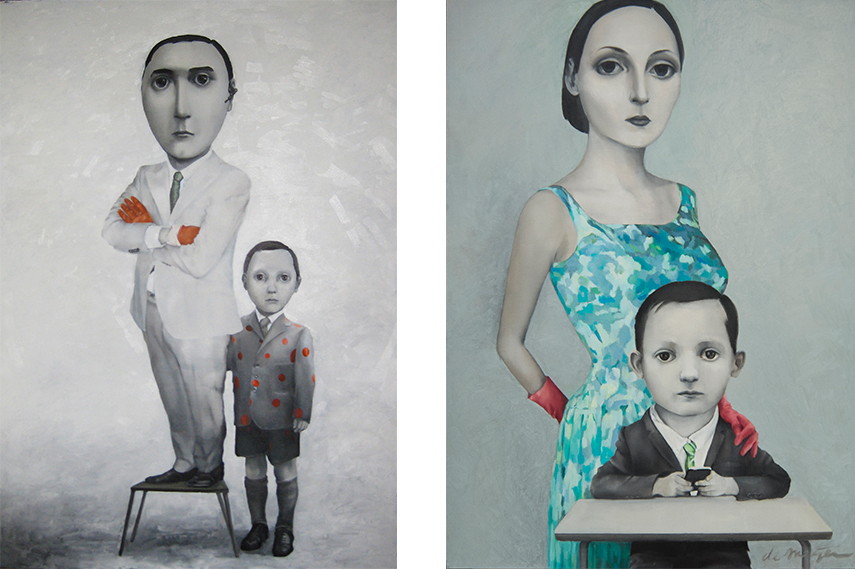 Communication Via Image
Even from a young age, the Dutch artist Ellen de Meijer was impressed and seduced by photography. Using it to represent her view of the world, she felt the urge to express more than just an image of reality, and eventually turned to painting. Exploring as many technical aspect and styles as she could, her painting are rich in details and display a fine technique. With her painting career beginning at the Academy of Fine Arts in Tilburg, the Netherlands, the artist has had a number of solo and select exhibitions, and her work is part of various European art collectors, including the Dutch art collection of the Van den Broek Foundation.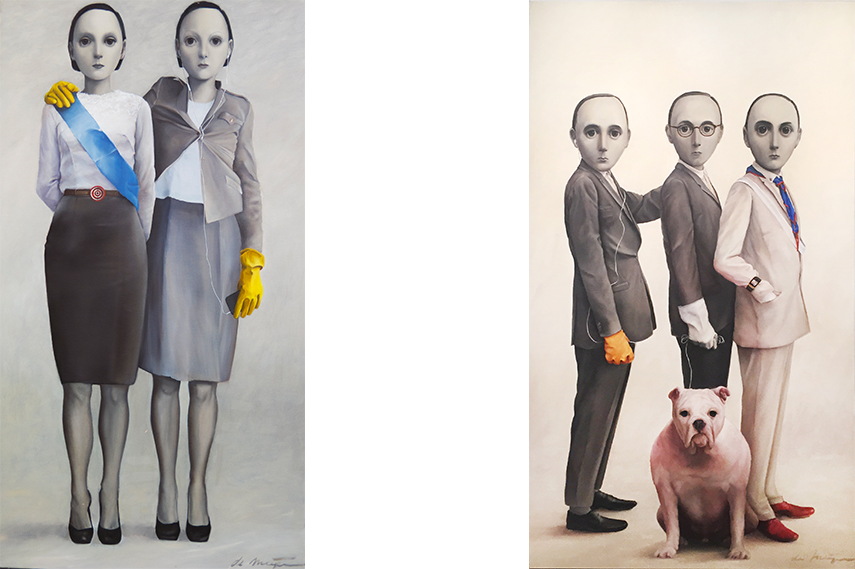 Unattainable Perfection
In her Digital Divide series, Ellen de Meijer paints portraits of elusive businessmen characterized by indifferent, empty stares that represent symbolic faces of modern mankind. Placed in the middle of the canvas, her figures are literal centers of their own universe, removed of all but the feelings for materialistic wealth, pompous and derailed. "The series Digital Divide is about all of us. The last 20 years we have experienced an enormous evolution mainly driven by technology and the digital revolution," says de Meijer, and portrays this in her paintings by placing digital gadgets in the hands of her emotion-ridden characters. Another symbolic element defining the figures are odd objects in their possession or rubber gloves on their hands, denoting societal obsession with sterilization and unattainable perfection. "Our human instincts have not changed. Despite that, our modern society often expects us to ignore these." Meijer does leave a "way out" of this gray, barren reality we've created for ourselves, and it's through future generations. Children figures, although obviously genetically burdened, emanate feelings of fear and rejection in their eyes, standing for the return to natural instincts and emotions.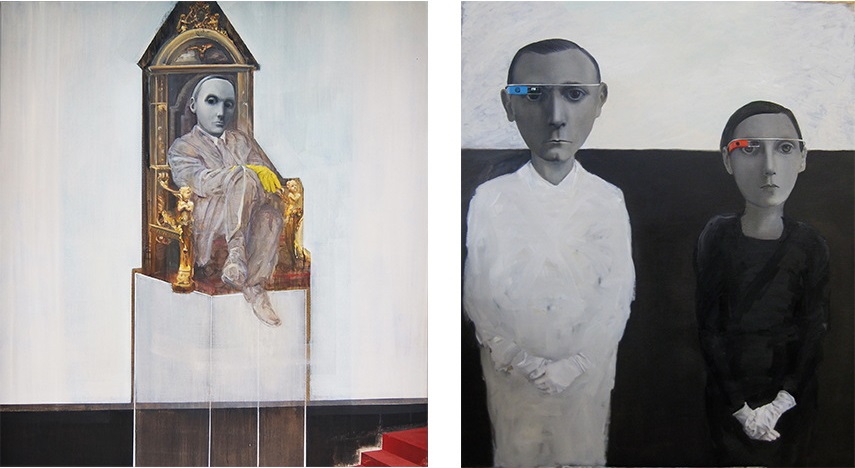 Ellen de Meijer Exhibition at UNIX Gallery
Expressing the effects of our postmodern society on human behavior, Ellen de Meijer's work in Digital Divide shows the toll that desire for constant progress and success has taken. Armed with digital gadgets, the figures look empty into the plain surroundings, victim of their own society's technological progression. A part of the Digital Divide collection will be displayed in an exhibition called Dissolution at the UNIX Gallery in Houston, starting January 8 and lasting until March 15, 2016.
Featured images: Ellen de Meijer - Dissolution exhibition at UNIX Gallery. All images courtesy of the UNIX Gallery.