One of the original Magnum members and one of the leading figures in magazine, advertising and commercial photography, Elliott Erwitt is best known for his warmth, humor and wry observations in his personal work. As he once explained, photography is about reacting to what you see, hopefully without preconception.
You just have to care about what's around you and have a concern for humanity and the human comedy.
During a career in photography spanning over 50 years, he has created a compelling body of work guided by his straightforward and nonsensical philosophy about the medium.
As a celebration of the photographer's 90th birthday, Beetles + Huxley will host a comprehensive exhibition of Erwitt's work, showcasing over 50 photographs surveying his career, ranging from images of New York in the late 1940s to portraits of well-known figures and rare vintage prints from across his career.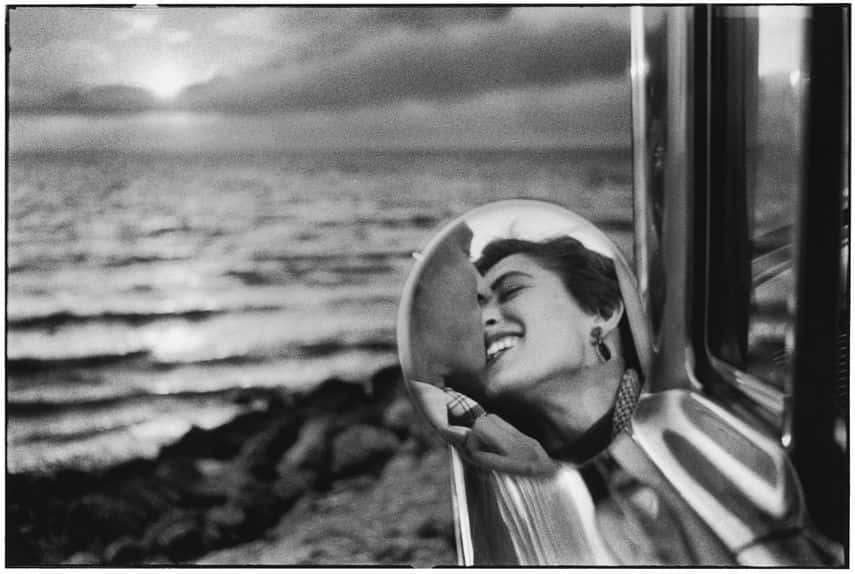 The Practice of Elliott Erwitt
Born in Paris to Russian parents and educated in America, Elliott Erwitt pursued his interest in photography before being drafted into the US Army in 1950.
After making his name with photo-essays on barracks of life in France, he became friends with Edward Steichen, Robert Capa and Roy Stryker and joined Magnum in 1953, later serving three terms as the president of the agency. An enthusiastic traveler ever since, he captured famous faces and places and created quirky studios of dogs.
Becoming one of the world' most successful and influential photographers, Erwitt became known for benevolent irony and humanistic sensibility.
Throughout his career, he has continued to shoot his own personal work, always in black and white.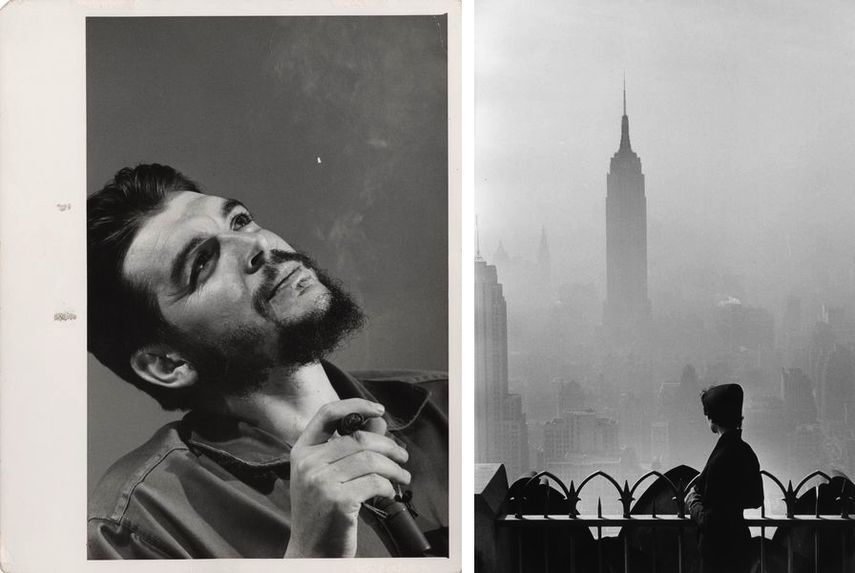 Highlights of the Show
The exhibition at Beetles + Huxley will include two early photographs taken in New York during Erwitt's formative period, demonstrating his distinct eye for composition. It will also include three recently rediscovered works from his first major project in Pittsburgh commissioned by Roy Stryker in 1950.
Throughout his career, Erwitt created sensitively observed portraits of well-known figures such as Jack Kerouac, Arthur Miller, Grace Kelly, Marilyn Monroe, John F Kennedy, Salvador Dalí and Che Guevera amongst others, some of which will be featured in the show.
The show will also include a selection of his photographs featuring dogs taken in London, Paris and New York, works imbued with his satirical humor and sharp wit.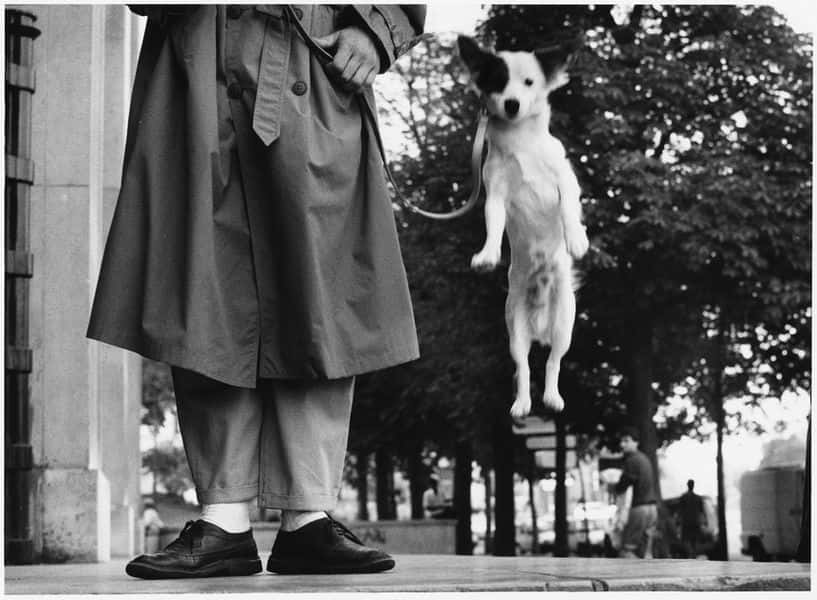 Elliott Erwitt Art Exhibition at Beetles + Huxley
The subject of over twenty retrospective photography books, Elliott Erwitt has been honored by numerous solo exhibitions at renowned institutions such as the Smithsonian, the Museum of Modern Art and the Chicago Art Institute. In 2015, he was awarded the Outstanding Contribution to Photography Award by the World Photography Organization.
The exhibition Elliott Erwitt will be on view at Beetles + Huxley in London from January 24th until February 17th, 2018.
Featured image: Elliott Erwitt - Armistice Day Parade, Pittsburgh 1950. All images © Elliott Erwitt / Magnum Photos, courtesy Beetles + Huxley.