Sad news for all art lovers today. Ellsworth Kelly, one of America's most influential abstract artists died on Sunday, December 27th. The artist who is noted for his exceptional work in bridging a gap between American and European modernism and creating a unique study of abstraction in the post-war years died at the age of 92 at his home in Spencertown, New York, where he lived and worked with his partner the photographer Jack Shear. In recent years, the artist has been struggling with the respiratory condition and his death of natural causes was announced by Matthew Marks, owner of the Matthew Marks Gallery, which represents Kelly.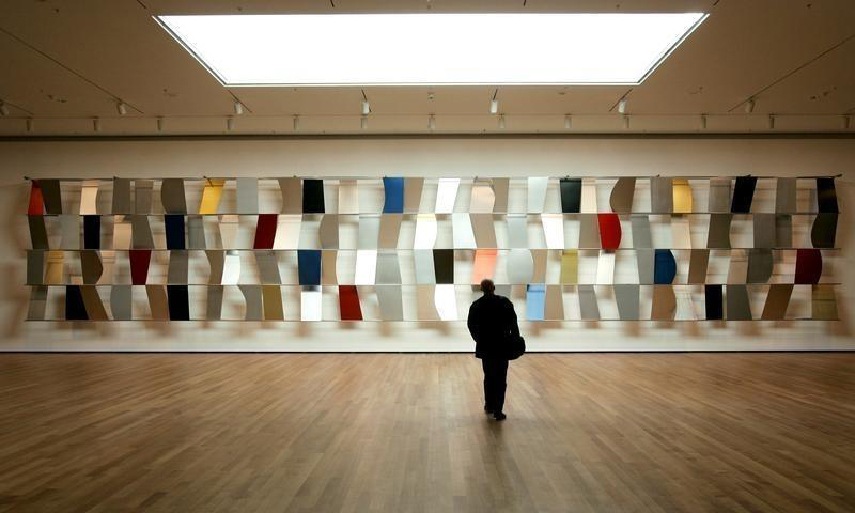 Prolific Career of Ellsworth Kelly
Ellsworth Kelly was born in 1923 in Newburgh, New York. After serving in the US military during the World War II, he returned to the United States where he studied art at School of the Museum of Fine Arts in Boston. During the war, he visited Paris briefly and was captivated by it, so in 1948 he moved there continuing his education at the École Nationale Supérieure des Beaux-Arts. The Paris years turned out to be the formative years in his career and the influence of European modernists like Picasso and Matisse along with Byzantine mosaics and Roman architecture shaped his artistry more than the style of his American peers who were working in abstract expressionism. Ellsworth Kelly developed his unique method of painting, transforming his observation of the urban landscape into vibrant, abstract color panels. He had his first solo show at the Galerie Arnaud Lefebvre in Paris in 1951.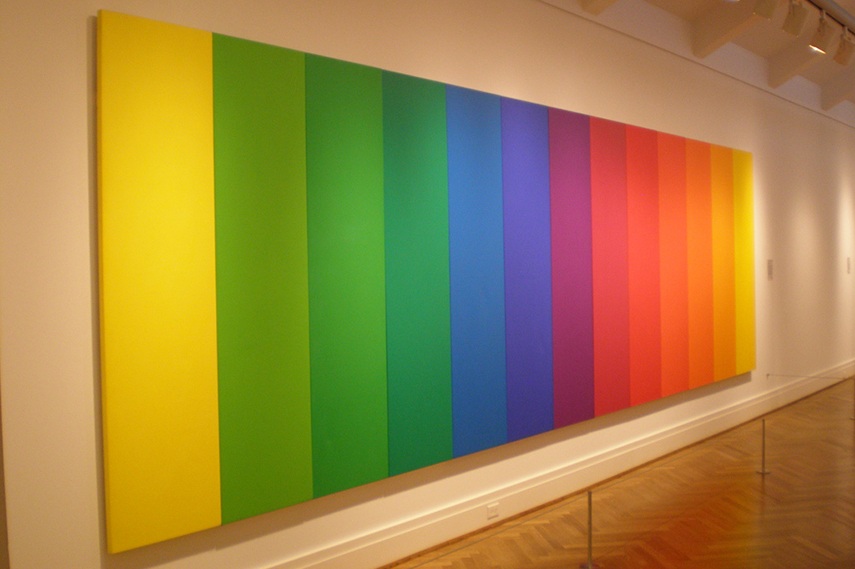 Return to America
After seven years spent in the City of Light, Ellsworth Kelly returned to the United States at the time when the enthusiasm for abstract expressionism was dying down. Although much of his work centered on the idea of abstract shapes and forms, Ellsworth Kelly was never particularly interested in the dominant style of abstract expressionism, as he saw it as too personal and subjective. Rather than embracing the emotional aura of the influential expressionist movement, he turned towards abstract minimalism and formal perfection, developing his own style close to hard-edge painting. In 1956, he was discovered by Betty Parsons, the dealer who also represented Ad Reinhardt and who offered him the first solo show. In the same year, he did his first sculptural commission and in the times that followed, he expanded his work to abstract sculptural forms, similar to his paintings. In 1970, he moved to Spencertown in upstate New York and established a large studio where he was working for the last 45 years.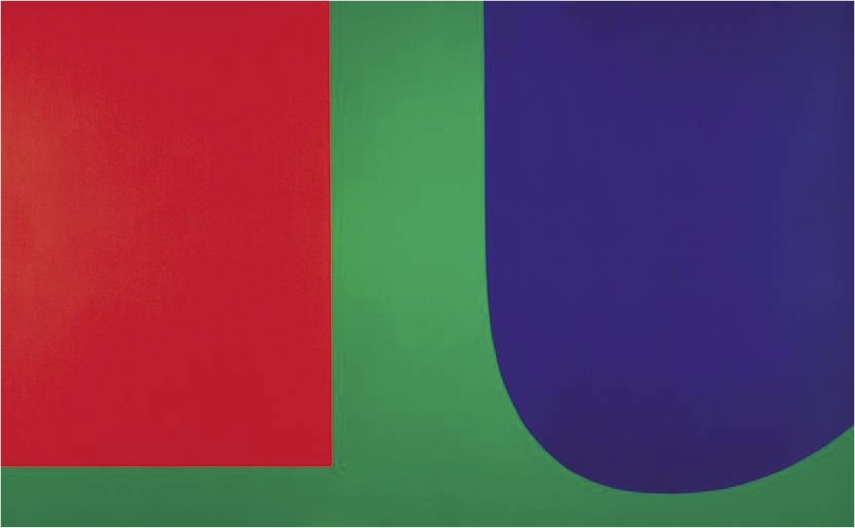 International Recognition and Legacy
Kelly's first retrospective was held at the Museum of Modern Art, New York in 1973 and his first major European retrospective was at the Stedelijk Museum in Amsterdam in 1979. The wider recognition of Ellsworth Kelly's work came in the years that followed and he is now perceived as one of the most influential American post-war artists. In 2013, Kelly received the National Medal of Arts from president Obama which is one of the nation's highest honors for artistic excellence. His unique approach to art influenced generations of young American and international artists and he will be remembered as the man who has revolutionized the art of American abstractionism.
Are you sad to see a great talent leave this world? Share your thoughts on our Facebook page!
Featured image: Ellsworth Kelly. Photo via nytimes.com. All images used for illustrative purposes.