After exhibiting with Matthew Marks Gallery over the past twenty years, American artist and legend Ellsworth Kelly is getting quite a present for his 92nd birthday. The Chelsea art space is ready to host another one of his solo exhibitions, but this time, all four of the gallery spaces will be filled with Ellsworth Kelly's brand new works. Entitled Outside In, the show will once again demonstrate the timeless way of creating art of one of the most important figures in painting and sculpture of our time.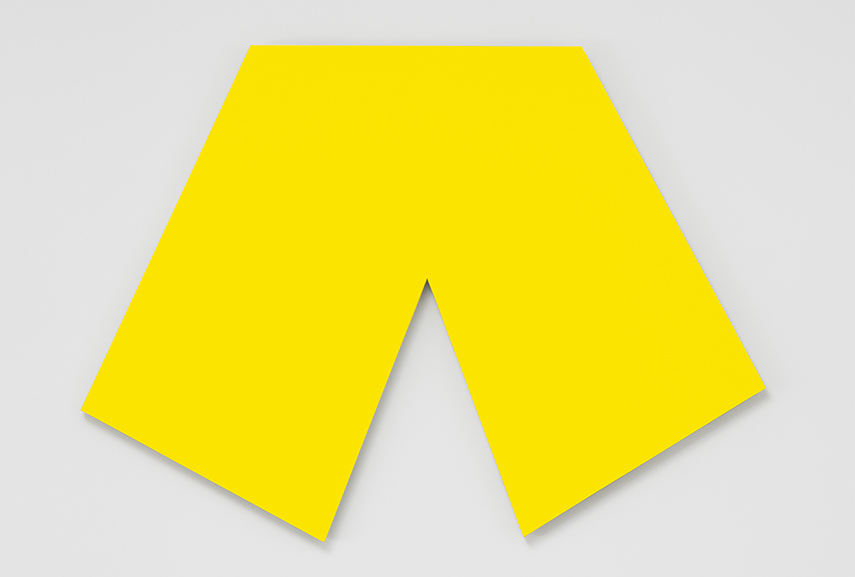 The Allure of Color
The exhibition at Matthew Marks Gallery will feature fourteen paintings and four sculptures created by Ellsworth Kelly between 2013 and 2014. Known for his trademark studies of form and color, these works are no different to that practice. Although Ellsworth Kelly's endeavors coincide with the beginnings of Abstract Expressionism, they do not exactly belong to it, nor they match any other movement, for that matter. His paintings are usually oil on canvas, soaked in a single, usually bright color - red, bright yellow, pale gray, but sometimes also brown, black or dark blue - and his canvases are more than often of irregular shape. For this exhibition, there will also be overlapped canvases, creating three-dimensional reliefs, as well as multiple canvases joint together. The perfect execution of Ellsworth Kelly's works is often said to be the result of his military training, which involved techniques of camouflage.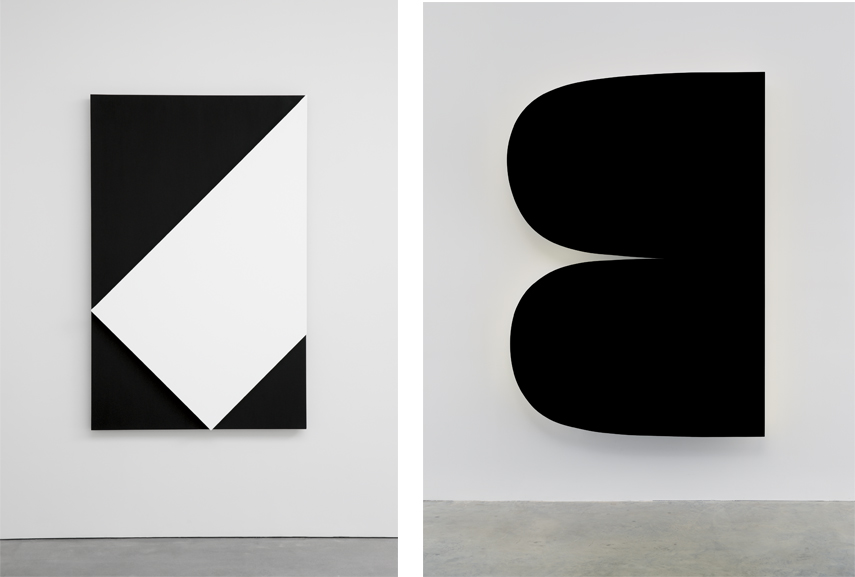 The Sculptures
Accompanying the paintings there will be a group of four colored sculptures, the first Ellsworth Kelly created in over thirty years. These wall-mounted aluminum pieces are over seven feet tall and painted red, yellow and black. Being a few inches away from the wall, the smooth, matte surfaces of color cast a shadow which becomes an integral part of the works, adding an aesthetic value to its minimalistic approach. Throughout his career, Ellsworth Kelly mostly worked with large-scale, outdoor sculptures, often being inspired by totemic forms. Simple, yet of a striking beauty, these artworks follow his unique painting style. To date, the artist made 140 sculptures, many of which were created during the 1980s.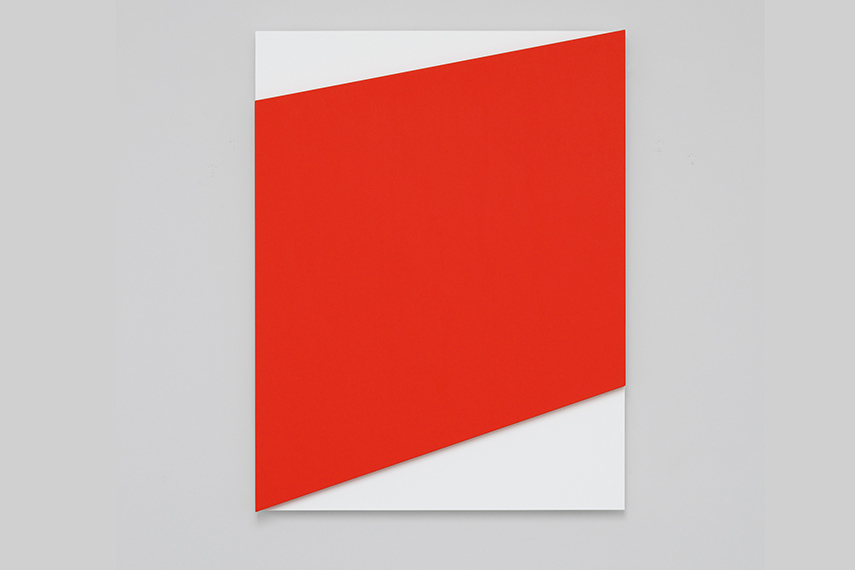 Ellsworth Kelly at Matthew Marks Gallery
The rich artistic career of Ellsworth Kelly goes back sixty years, to his first solo exhibition in Paris, at Galerie Arnaud. Since then, he has had more than 150 exhibitions worldwide, including some of the most important art institutions and museums, like the Whitney Museum, Guggenheim Museum, Tate Gallery in London and the MOCA in Los Angeles. He is also the creator of a number of commissioned sculptures around the world, including a mural for the UNESCO headquarters in Paris in 1969 and the only site-specific work for the Modern wing of the Art Institute of Chicago, among others.
The exhibition of new works by Ellsworth Kelly will be on view at Matthew Marks Gallery at 502, 522, 526 West 22nd Street and 523 West 24th Street in New York City, USA. The show will run from May 13th until June 20th, 2015, with the opening set for May 12th from 6pm to 8pm.
It's never too late to stay up-to-date! Sign up for My Widewalls!
Featured image: Ellsworth Kelly - White Relief over Gray, 2013. Copyright Ellsworth Kelly, Courtesy of Matthew Marks Gallery
All images courtesy of Matthew Marks Gallery