In November 2015, visitors of the Artissima art fair in Turin had an opportunity to see a work by Elmgreen and Dragset entitled Powerless Structure, as part of the In Mostra section. Now, the artist duo are preparing an art fair of their own - a fictional one - within the exhibition space of the Ullens Center for Contemporary Art in Beijing. If you're at all familiar with their art, an event of this kind seems only logical, as peculiar as the rest of their oeuvre and as orthodox as the arrangement of their little art market. Come along and join the ongoing questioning of institutional structures, practices and conventions!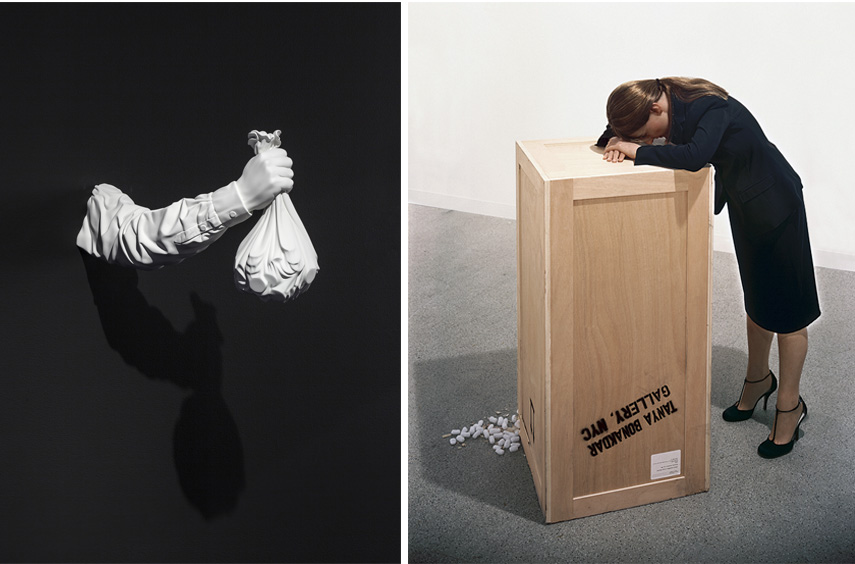 The Well Fair
It may all be a set-up, but The Well Fair by Elmgreen and Dragset could easily pass as an actual fair, had you not known what you were getting into already. The UCCA's Great Hall divided into evenly spaced rectangular booths; trademark lighting hanging from them; artworks everywhere you look, waiting to be put in a place as if the event hasn't begun yet (or has just ended); security guards and receptionists (aka the museum personnel) at your service; a VIP lounge, a cafe area, a reception desk, an auction house area (even!) and a publications booth. It is all there, posing as a proper art trading platform that, however, features only one artist, or, in this case two. A selection of nearly one hundred Elmgreen and Dragset pieces, created over the past twenty years, is the only one there - containing wrapped, half-installed, crated, or artworks simply leaned against the walls.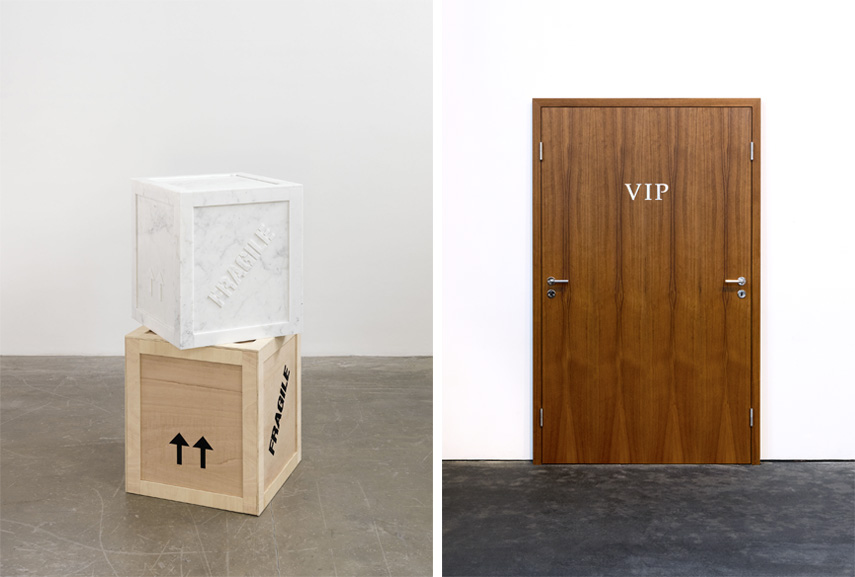 The Contemporary Art Consumerism
This exhibition represents the latest endeavour by the Scandinavian artist duo, made of Michael Elmgreen from Denmark and Ingar Dragset from Norway. Working since 1995, they created a rather impressive body of work, which almost always involves architecture and design as well. By merging two or more familiar spaces or juxtaposing new works with the existing ones, Elmgreen and Dragset pose important questions about the world of art outside its boundaries of creativity. Their previous museum shows turned out to be many temporary and fictitious environments, such as a failed architect's apartment (at Victoria and Albert Museum, 2013) or a generic airport terminal (Samsung Museum of Art Seoul, 2015). Now, they set out to create a series of small exhibitions within one larger show, ready to satisfy every consumerist need.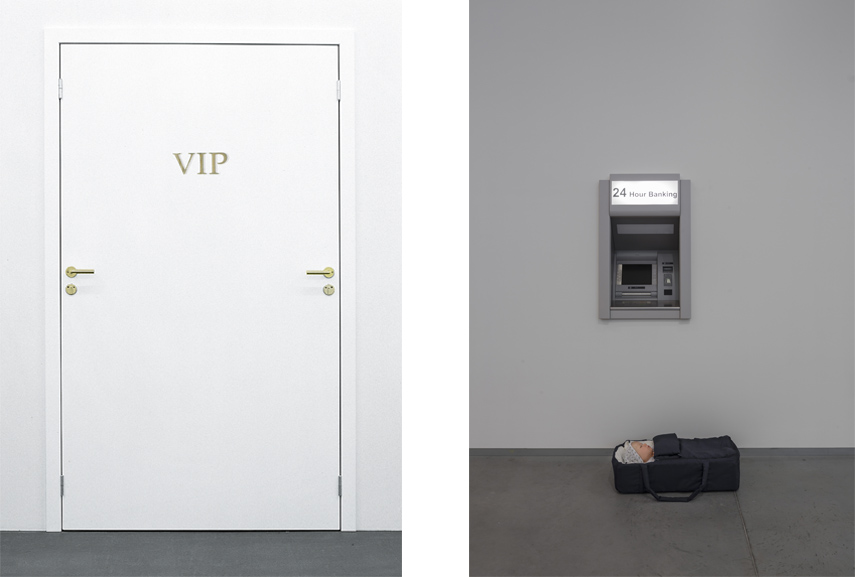 Elmgreen and Dragset Exhibition at Ullens Center for Contemporary Art
With this project, the artists draw attention to the opposed, yet parallel auctions of a museum and an art fair, at a time when the market reflects on a great urge to buy and sell, in spite of instability. The Well Fair, an exhibition of works by Elmgreen and Dragset, will be on view at UCCA, Ullens Center for Contemporary Art in Beijing, China, from January 23rd through April 17th, 2016. This will be their first show in China and their largest in Asia to date.
Featured images in slider: Emergency Exit, 2015. Aluminum, styrofoam, iron, concrete, neon sign. Door: 220 x 180 x 8.5 cm; stairs: 355 x 677.5 x 120 cm; Storaged, 2015. Mixed media installation dimensions variable. Photo by Joaquín Cortés, Courtesy Galeria Helga de Alvear. All images courtesy of UCCA.