For more than twenty years, the artist duo Elmgreen & Dragset have been producing extraordinary works which challenge the notion of the social and the sexual body in regards to power structures. They are widely acclaimed for their ongoing criticism expressed through subversive installations, and are known for their notorious project Prada Marfa, a Prada shop released in 2005 and located in the middle of the Texan desert.
For the first time ever in Britain, the Whitechapel Gallery in London will host the extensive retrospective called This Is How We Bite Our Tongue featuring six new sculptures and twenty-nine works which Elmgreen & Dragset produced during the last two decades.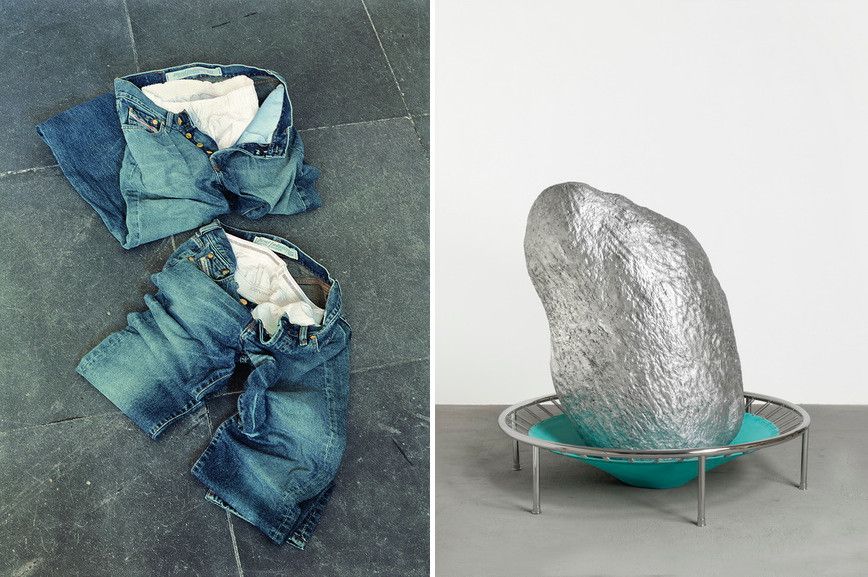 The Ingenious Boys
Berlin-based artists Michael Elmgreen and Ingar Dragset are working as a team since 1995 and throughout the years, they have managed to create a complex body of work.
For this particular occasion, the duo dealt with the gentrification of London's East End as a paradigm of the constant commodification of public space in post Brexit period. By transforming the ground floor of the gallery, they tend to construct an environment which will enable the visitors to re-imagine a different kind of civic space. Their stronghold for the new series was the work of 19th-century Danish painter Vilhelm Hammershøi, known for depicting domestic space in a ghostly manner in order to underline the psychological drama of bourgeois lives.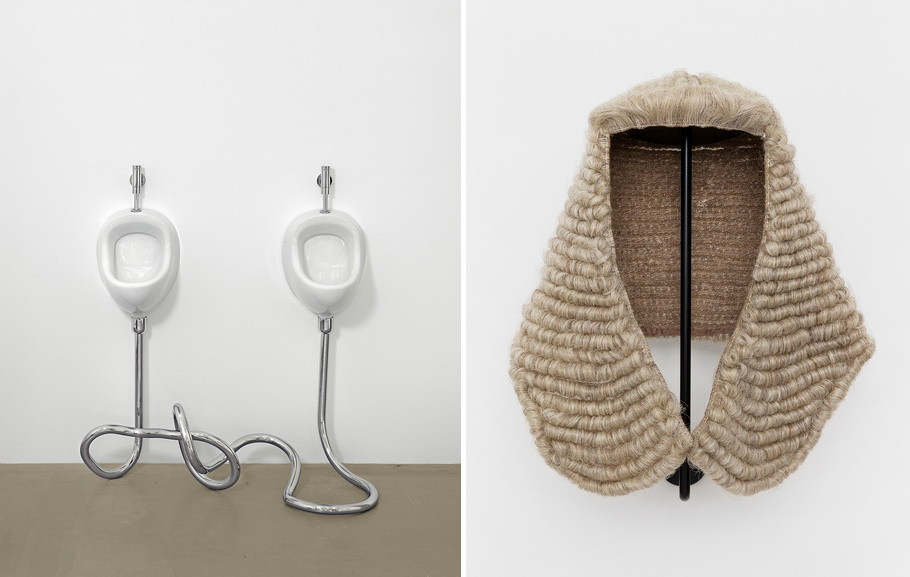 The Vast Installment
The first exhibition segment will be devoted to monumental marble labels called Self Portraits which are an homage to works of art, for example those by Louise Bourgeois or Mark Morrisroe, that have fascinated Elmgreen & Dragset. Those works will be followed by a desk with a diary and a bottle of whiskey, a work from 2015 which invites the observer to participate by sitting on the artwork and taking a drink.
The focal point of This Is How We Bite Our Tongue will be figurative sculptures presented in a sacral manner which is related to the artists' intention to "speak of misguided reverence and of judgment, lust, and fear.'
One Day from 2015 and Invisible from 2017 explore the traditional notion of masculinity since one piece depicts a young boy looking at a rifle in a display case, while the other portrays a boy hiding inside a mantelpiece. On the other hand, the figure of a housemaid, a notable motif present in their work, will be presented through Pregnant White Maid from 2017, which reflects issues of abuse serve.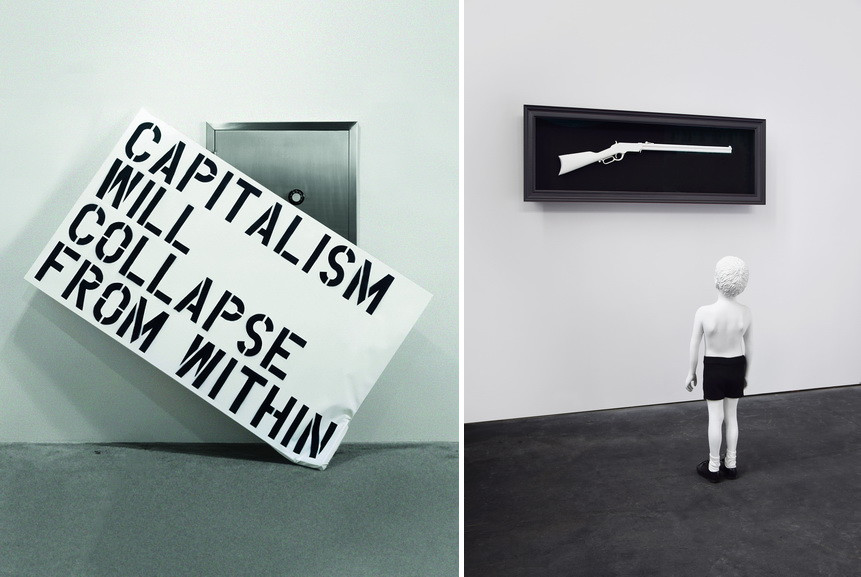 Elmgreen and Dragset at Whitechapel
Curated by Laura Smith Habda Rashid, Curator and Assistant Curator at the Whitechapel Gallery, this promising exhibition tends to provide a new revaluation of the past achievements of Elmgreen & Dragset and introduce new works in order to underline their ongoing dedication to burning political and social issues.
A fully-illustrated catalog with a number of essays written by established art scholars will further contribute to better understanding of their work.
This Is How We Bite Our Tongue will open at the Whitechapel Gallery in London from 27 September 2018 until 13 January 2019.
Featured images: Elmgreen & Dragset - Modern Moses, 2006. Carrycot, bedding, wax figure, baby clothes, stainless, steel cash machine. Carrycot: 16 x 71 x 37 cm. Cash machine: 96.5 x 63.8 x 43.5 cm. Courtesy of the artists. Photo: Eric Gregory Powell; Elmgreen & Dragset, Photo: Elmar Vestner. All images courtesy Whitechapel.