Everything about Elmyr de Hory was a grand gesture of artifice. The world's most talented and most successful art forger ever, he was a monocle-wearing charmer who seduced everyone he met, including Marilyn Monroe, Liz Taylor, Montgomery Clift, Rita Hayworth, and Orson Welles. Struggling to succeed as an artist, along the way he realized he had an exceptional talent of imitating styles of Modernist masters. However, these forgeries were only an extension of an existence immersed in deception.
Throughout his 30-year career, Elmyr de Hory inserted more than 1,000 forgeries into the art market, many of these works still residing unexposed in museums and private collections today. Living a life which can be seen as the single greatest conceptual artwork of the twentieth century, he produced a profound critique of the art market. The only thing that can be certain of this master faker is the uncertainty of the legend surrounding him and the extent of his fakery.
Real Fake: The Art, Life and Crimes of Elmyr de Hory
Early Life
Born in 1906 as Elemér Hoffmann to lower-middle-class Jewish parents in Budapest, Hungary, Elmyr de Hory began his formal art training in the Hungarian art colony of Nagybánya at the age of 16, continuing at the Akademie Heinmann art school in Munich. In 1926, he moved to Paris and enrolled in the Académie la Grande Chaumière, where he studied under Fernand Léger.
By the time he finished his art studies, his figurative painting style became outdated, as new avant-garde movements such as Fauvism, Expressionism and Cubism began to emerge. This has made his prospects of becoming an artist difficult. During this period, he was convicted ten times in five European cities for crimes including check fraud, counterfeiting documents and falsely claiming an aristocratic title. This demonstrates that his skills in artifice had their origins in financial crime, and were probably driven by an inability to live within his means, as would certainly be verified by his post-war lifestyle.
At the outbreak of the Second World War, de Hory returned to Hungary, soon ending up in a Transylvanian prison in the Carpathian Mountains for political dissidents; he was involved with a British journalist and suspected spy. Although he was released later during the war, he soon ended up in a German concentration camp for being a Jew and a homosexual. However, this story has never been confirmed. Edith Tenner, the widow of de Hory's maternal cousin and his only surviving relative, suggested that de Hory might have spent the war in Spain.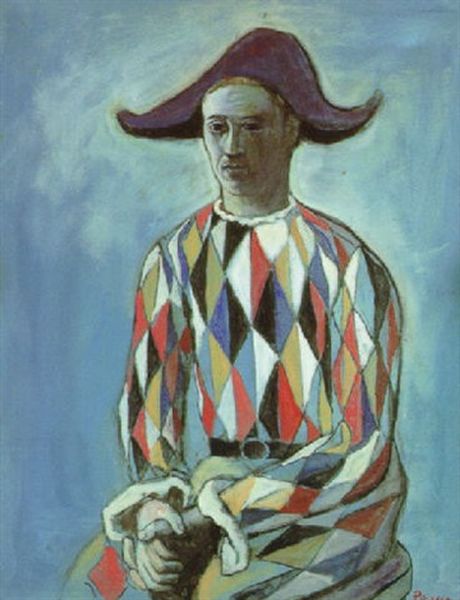 Becoming a Forger and Bon Vivant
Upon arriving in Paris after the war, de Hory had little success in making a living off his art. Along the way, he realized his uncanny talent for copying styles of noted painters, managing to sell his pen-and-ink drawing to a British woman as a Picasso. After several failed attempts to ignite his own career, de Hory focused on his talent as a forger. He continued selling his forgeries to renowned galleries in Paris, claiming to be a displaced Hungarian aristocrat selling his family's art collection. For a while, he focused on forging works on paper, as the correct paper was much easier to obtain and these works could more easily fly under the radar, as many of the artists he faked were still alive. When he began producing works on canvas, he would usually purchase nineteenth-century works at flea markets and scrape the paint off them, aware of the possibility of forensic examination of supports. To artificially age the works, he used two widely available commercial varnishes - one produced a quick cracking and the other imparted a golden, aged hue.
Upon moving to New York In 1947, he forged his first Modigliani oil painting and sold it to the Niveau Gallery in New York, soon expanding his forgery repertoire to include works by Matisse and Renoir as well. To avoid suspicion, he had begun selling the works under many pseudonyms, including Louis Cassou, Joseph Dory, Joseph Dory-Boutin, Elmyr Herzog, Elmyr Hoffman and E. Raynal. Throughout his crime spree, he created an illusory world around his persona which gave his art and himself the appearance of authenticity. This brought him friends, clients, and acceptance.
In 1959, de Hory made a business arrangement with two dealers, Fernand Legros and Real Lessard, who devised many of the most brilliantly insidious tactics for selling his forgeries on five continents over a period of nine years. These included co-opting the experts, copying stamps and producing their own documents. By 1964, many art experts began being suspicious of these works. This collaboration came to an end when Legros sold over 40 forgeries to Texas oil millionaire Algur Meadows who discovered the fraud and unmasked de Hory as the artist behind the works.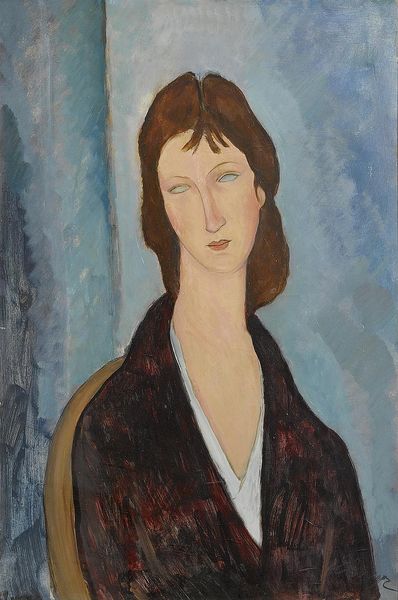 The Self-Invention of Elmyr de Hory
Toward the end of his career, de Hory lived the life of a "bon vivant" on the Spanish island of Ibiza, socializing with actors, writers, artists, and the rich and famous people. At some point, he told his "life story" to American author Clifford Irving, whose 1969 biography Fake! The Story of Elmyr de Hory, the Greatest Art Forger of Our Time became an international bestseller. For Irving, de Hory painted a picture of an unfortunate but talented artist from an aristocrat Hungarian family, more often exploited than exploiter, who accidentally ended up in a murky world of art crime. Clifford Irving himself was later accused of fraud.
Over time, many falsehoods about his claimed origins and life began to unravel. One of the controversies surrounded a portrait of de Hory and his brother he possessed, which he claimed was painted by the famous Hungarian portraitist Philip de László, who was known of painted only the most elite members of European plutocracy. It was later proved by the de László Trust that the work was only another forgery.
After years of legal wrangling, France finally secured his extradition to stand trial in 1976. Fearing he would be executed, de Hory committed suicide by overdosing on sleeping pills.
Today, de Hory's forgeries are much easier to identify due to new forensic techniques like x-ray fluorescence and raman spectrometry. However, many of his claims remain unverifiable, leaving him a truly enigmatic and elusive persona. Despite many newfound facts, the combination of fiction and fantastic-but-true reality continues to aid the legend surrounding him.
 Editors' Tip: The Forger's Apprentice: Life with the World's Most Notorious Artist by Mark Forgy
As a young American Midwesterner, Mark Forgy fell under Elmyr de Hory's spell when he met him in 1969 on the Mediterranean island of Ibiza, becoming his personal assistant while he became his mentor and closest friend. However, Elmyr had deeper secrets than anyone knew. This memoir is a coming-of-age journey of discovery providing the most personal account of this "famously infamous" faker that finally untangles the longstanding mythology about his life. It is a story marked by outrageous humor, tragedy, love, and search for the truth as seen through the eyes of his protégé—the Forger's Apprentice.
Featured image: Elmyr de Hory, image via Pinterest.