Mastering several techniques, the contemporary artist Emanuele Ravagnani makes the best out of painting, material assembly and collage, black and white photographs that he develops on his own in a darkroom, to object recovering. Informed by dreams, his latest photographic project titled I Am You will be presented by Molin Corvo Gallery. The project includes a set of artworks, video and photo, created during a residence in an abandoned factory where the artist has picked up sounds, images and moods that are later transformed into his art. Depicting a man who represents the mirror of the human existence, this new body of work explores the fragile border between a dream and reality.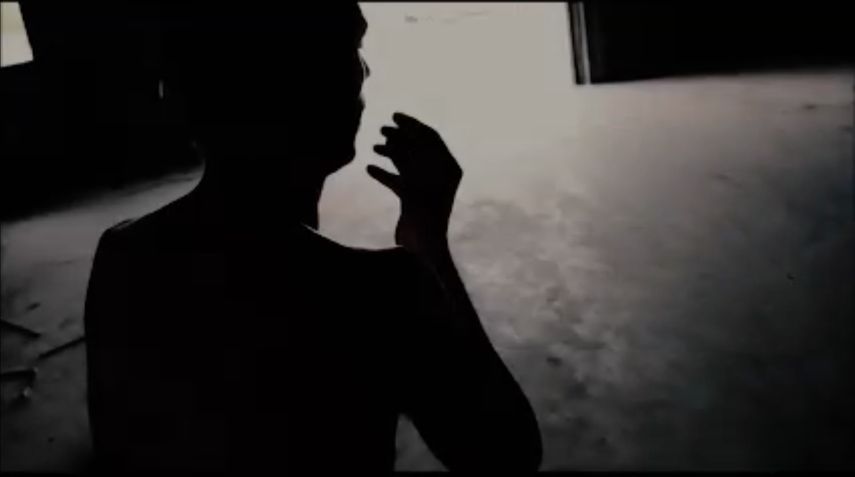 A Border Between the Dream and Reality
Featuring two characters who are actually the same person, the I Am You video depicts a state of agitation. As the artist explained, everything started with the dream he once had. Being a journey into the oneiric dimension with the human being as a protagonist, the film begins with the scene of a man dreaming about waking up. It features two men, one wearing no mask and representing purity, and the other completely covered in black depicting our utmost fears and anguishes. Between the two, there is a larva vomiting all the negative states of mind. The artist has tried to close the video with the black liquid, making it cyclically start again just like the phases of sleep, wakefulness, sound sleep and REM sleep.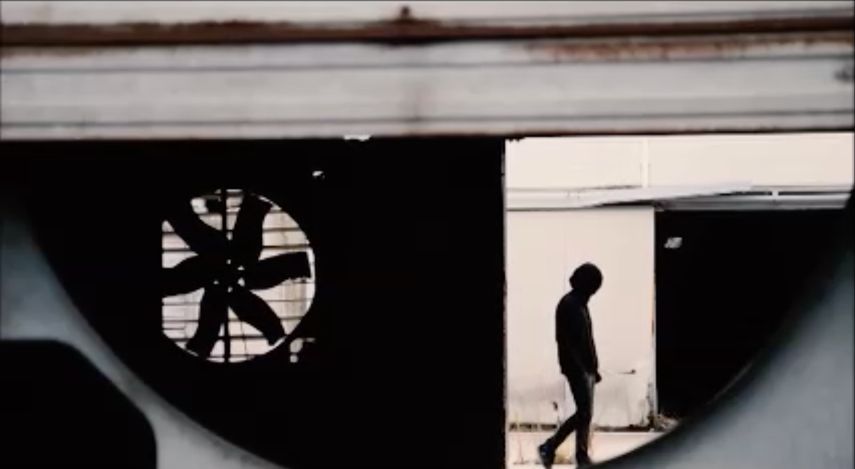 Series of Photographs
Following the subject of the video, Ravagnini has created two series of photographs. Created in digital and color, the first one is inspired by the same dual character that appears in the video. The other one, executed in black and white using an analog camera and later developed in a dark room by the artist himself, stands for the place where the clip has been shot. Both series are pictorially re-elaborated with strokes and coverings that completely modify it. Ravagnini is known for the creative tension he creates between the shapes carved in the high density of color meant as matter, encouraging the viewer to seek for mysterious relations between signs, figures, and space.

Emanuele Ravagnini Photographic Project at Cutlog
Molin Corvo gallery is an ephemeral and nomad showcase. It exists in the non-place of the internet, but it hosts a variety of flash exhibitions, lasting three to ten days, each time in a different physical location. The gallery also participates in many international art fairs. The project I Am You will be presented at Cutlog Paris from November 11th until November 13th, 2016, between 12am and 2am.

Featured image: Emanuele Ravagnani – I Am You, Still Frames. All images courtesy of Molin Corvo Gallery.