Hypnotized by the consumerism-driven nature of the postmodern era and burdened by the constant thirst for products served to us by the vast field of popular culture, we seemed to have forgotten that there must be a time and place in our lives to contemplate the transcendental nature of our universe. Luckily, in the month of November, at 1AM gallery, young talented artists will try to remind us of the importance of looking at the world differently.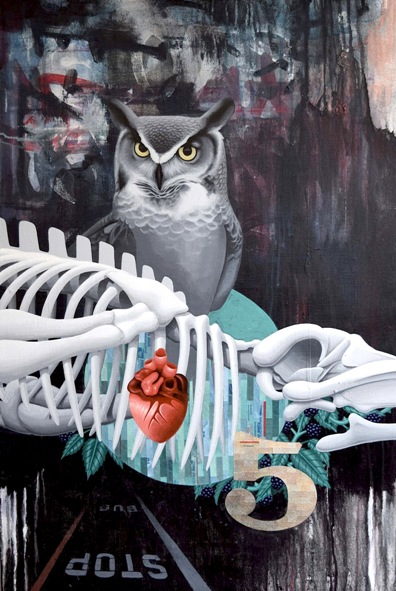 Steve Javiel / Daniel Valadez / Malik Girley / Monty Guy
With the use of stencils, spraypaint, oils, paper, posters and, as he says, practically anything he can get his hands on, Steve Javiel creates art with a great devotion to the wall and a train cart. He is especially interested in the decayed, aged, layered surfaces which reflect the raw nature of the environment. Daniel Valadez has received a BFA in illustration at the Academy of Art University, San Francisco. The gazes of the characters in his portraits echo the riddles of the human condition. Malik Girley is a 20 year old emerging artist, who is devoted to illustration and open to experimentation with mixed-media. Finally, Monty Guy, an up and coming artist, creates a mesmerizing world inhabited by the remarkably realistic black and white portraits, experimenting with aesthetics on various levels.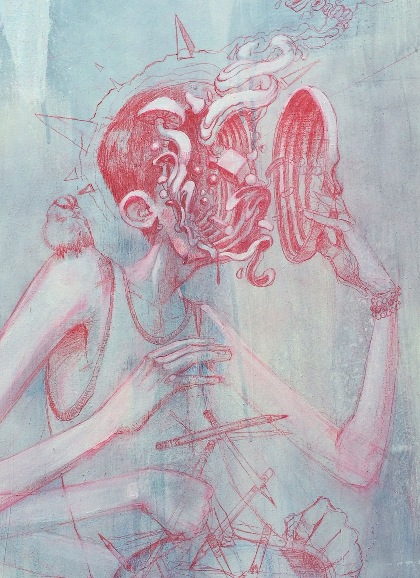 Christopher De Leon / Leon Loucheur / Emily Moore / J.S. Weis
Christopher De Leon has come to be known in the art world for his skillful live painting demos at clubs. With a background in classical training, the artist now exhibits in galleries around the bay area. Through the power of auto-reflection, Leon Loucheur explores the challenging conceptual dualism of man-made and natural worlds. To paraphrase his words, being an artist is more about vision than technique. Another inspiring artist participating in the exhibition is Denver-based Emily Moore. She has acquired a BFA in Illustration and already has a rich exhibition experience, beginning with 2010. J.S. Weis is an artist devoted to the beauty of nature, specifically – the significance of our rapport with it. Recently, he has participated in The Ark project (to find out more about this, read our article The Ark).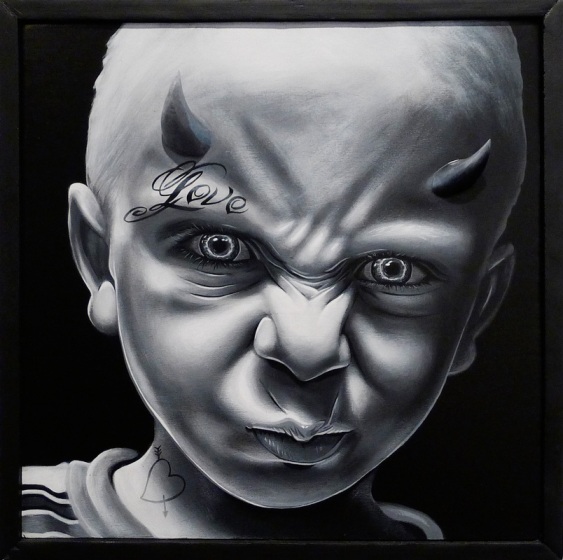 Emergent
Emergent represents an exploration of what lies in the space between factuality and possibility. It asks the question of what can be found on the border of the known and the unknown. Steve Javiel, Daniel Valadez, Malik Girley, Monty Guy, Christopher De Leon, Leon Loucheur, and J. S. Weis are going to be the guides through this universe of possibilities of perception… One thing is certain, at 1AM gallery, in the period between November 6th and November 28th 2014, we will be able to see a body of work by eight talented artists.