Investing in art has emerged as a good investment alternative after the world crisis started in 2007 in the United States, along with other secondary investment opportunities such as hedge funds, private equity funds or various exchange trade funds.
Market trends have shown that during the time of crisis collectors seek to acquire works by recognized and highly acclaimed artists as a means of somewhat more secure investment, while in the booming market modern, contemporary and emerging artists gain more popularity. The art market stability therefore allows for more risky purchases, similar as in the financial market, while some analytics suggest the two have already merged. The unifying trend between the art and the financial market has been first noted about a decade ago, when the art industry started employing financial protocols in calculating the security of acquisitions through portfolio management, benchmarking, market research, art indices and applying it to the art business. However art can never be perceived as a financial commodity, because of its very nature, which leaves a large angle of unpredictability within the market.
Still, there are art investment funds that make efforts to treat their artistic assets as they would financial products. And large companies have known to have and build their own corporate collections, not as a means of investment, but more as a corporately responsible marketing move beneficial for public relations.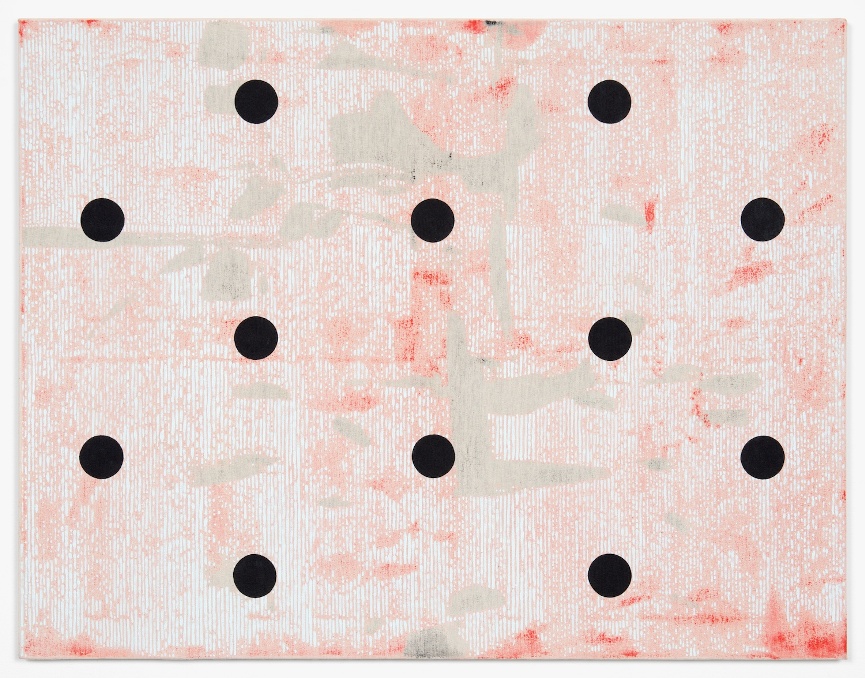 There is a myriad of studies with pro and con information on investing in the arts, but fact remain that art investment can be more beneficial than investment in some of the more conventional assets. Collecting art can also bring various benefits to the investor, along with the financial gain.
According to the latest data gathered from ArtRank, we create a short analysis of pros and cons of investing in emerging artists.
As previously mentioned, buying new art can be beneficial on multiple levels, but it is the most risky endeavor in the art market. Nobody can claim with an absolute certainty that artist one may like will be the next Banksy. And when it comes to Banksy, the data is showing his artwork is not in demand as much anymore, resulting in the decrease in price.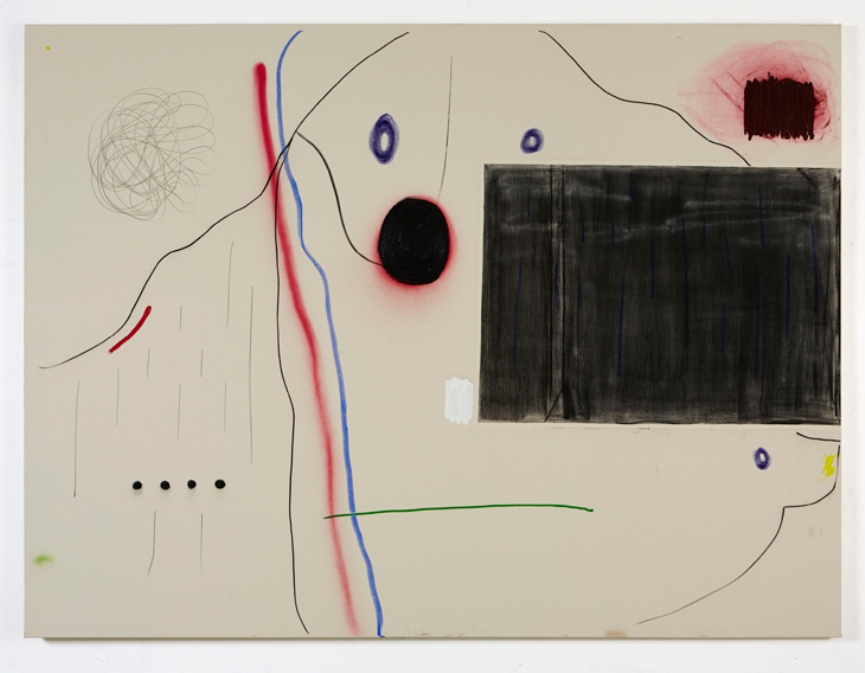 Buy
Among the emerging artists that may be interesting to collectors the first place is occupied by Zak Prekop in the category under $10K. A little more expensive collecting option are Sam Moyer and Jean-Baptiste Bernadet, with their artwork currently selling under $30K. Stylistically, all of these artists operate within the realm of abstraction, with distinctive approaches in terms of media and chromatism, which supports the idea that investing in substantiated abstract art is still very much trending. Coming from the world of urban art, Christian Rosa's work is quoted at below $100K, with him being ranked third in the category. His Miro-esque abstract paintings with suggestive details and symbolics promise to be still on the rise in the booming urban art market.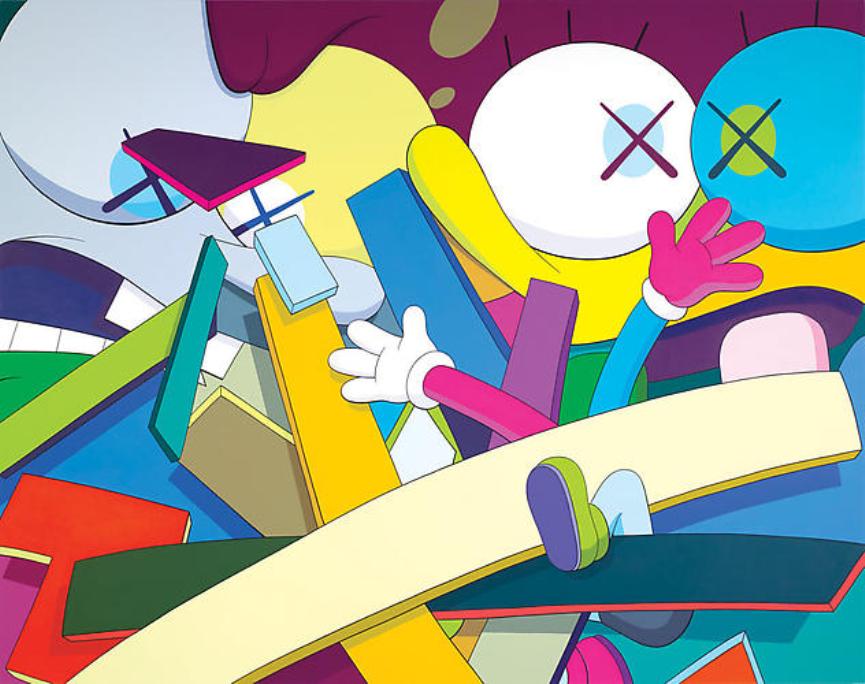 Sell
There are some urban artists whose art prices are peaking at the moment, being unlikely they will be on the rise any further. This group includes names such as KAWS and Lucien Smith, so collectors who have been investing in works of the named creatives may be advised to contemplate the sales of their prized possessions. Since fluctuations on the art market art happening rather quickly, it goes without saying that acting fast is of crucial importance. Also, the collectors aiming to assemble compilations by these artists alone, the market may be in favor of their vaults soon.
Hold
Of course, a selection of artists who got the art market spirits all stirred up in the past and now are on a slight decline on the market exists and what is interesting, one of the luminaries of street art, Banksy, tops the list. This comes with little surprise, considering the worldwide craze about his artwork that is still largely happening, but we doubt this concerns the street vigilante very much, as he stays true to his core values and work mode. Still, it is certain Banksy will prevail all the current art market trends and his art may be a good treasure to hold for the future.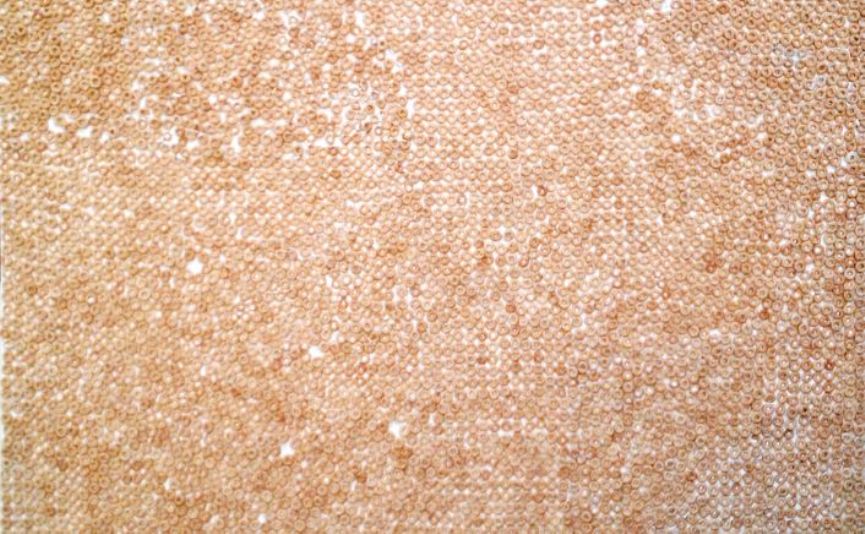 Finally, for all aspiring collectors looking to invest smartly it is advised to get informed on many levels, however the art purchase will never be risk free if conducted solely out of the wish for profit. In the end, it is always more important to love and enjoy art, in which way the acquirer will always get his money's worth.