Perhaps recognised as the most iconic work created by Tracey Emin, My Bed (1998) is making a return to Tate Britain for the first time in fifteen years. Tracey Emin created My Bed in her council flat in Waterloo, London, during 1998 after a traumatic relationship breakup, creating a snapshot of that depressing moment. A year later My Bed was the star turn, when it featured in Tracey Emin's 1999 Turner Prize exhibition, for which she was nominated. Tracey Emin came to prominence as part of the so called YBA (Young British Artists) during the 1990's with fellow artists including Jenny Saville, Damien Hirst, Chris Ofili, Gavin Turk and Mat Collishaw receiving worldwide acclaim.
My Bed at Tate Britain
The iconic My Bed returns to Tate Britain as part of the freshly rehung BP displays, part of the Tate's permanent collection that is free to the public for viewing. Tracey Emin was directly involved with how her iconic My Bed would be presented in the gallery, which will also include six drawings from 2014, that Tracey Emin has gifted to the nation and Tate Britain. Emin has also selected two works by Francis Bacon, Study of a Dog (1952) and Reclining Woman (1961) to hang by her work, intended to create a dialogue as all the works deal with turmoil and intense emotions. The iconic My Bed by Tracey Emin, is featured among a host of works displaying art from the 1970s to the present day in the freshly rehung BP displays, which will also include Bed (1980), a mattress made from bread and preserved in wax by Antony Gormley along with works by Gilbert & George, Anish Kapoor, Nicholas Pope and John Gerrard. Read more about Tracey Emin and My Bed, In Bed with Tracey Emin and In Bed with Tracey.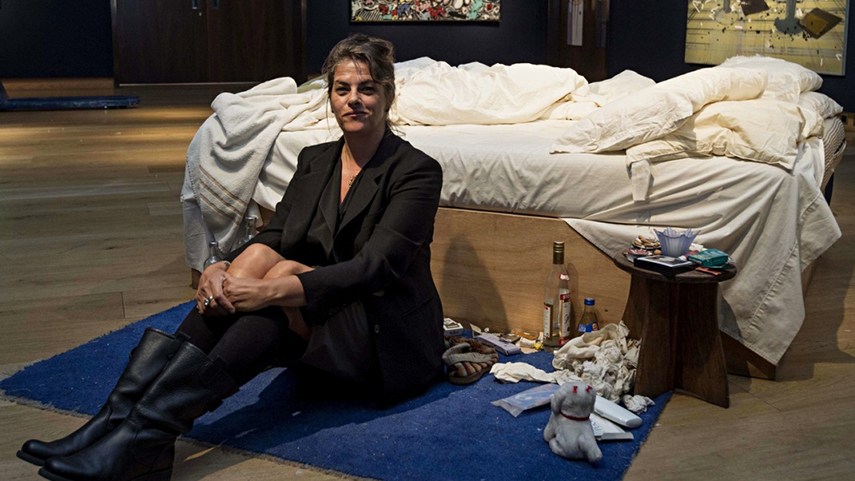 The £2.54million Bed
The iconic My Bed by Tracey Emin was originally bought by art collector Charles Saatchi in 2000 for £150,000, after the work caused frenzy in the press and divided opinions on the nature of art. In June 2014, My Bed by Tracey Emin was put up for auction at Christie's, with the sale opening at £650,000 and eventually selling at £2.54million. It was thought at the time the new owner was Jay Jopling, founder of the White Cube Gallery and collector of  YBA work, but it has since been revealed he was bidding on behalf of German businessman and art collector Count Christian Duerckheim. Although Tracey Emin considered Tate Britain a natural home for the iconic My Bed, it was feared it may end up abroad when the gallery could not afford to bid at the Christie's auction, however Count Christian Duerckheim, who has been buying English contemporary art since the 1970's, was keen for it to remain in the UK and has loaned My Bed to Tate Britain for at least 10 years. For more Tracey Emin read Angel without You and watch the video Intimate with Tracey Emin – My Bed.
The iconic My Bed by Tracey Emin is on view at Tate Britain from 31st March, 2015 until June, 2016 and will then be shown at Turner Contemporary in Tracey Emin's hometown of Margate, followed by Tate Liverpool.
For all the latest news sign up to My Widewalls today.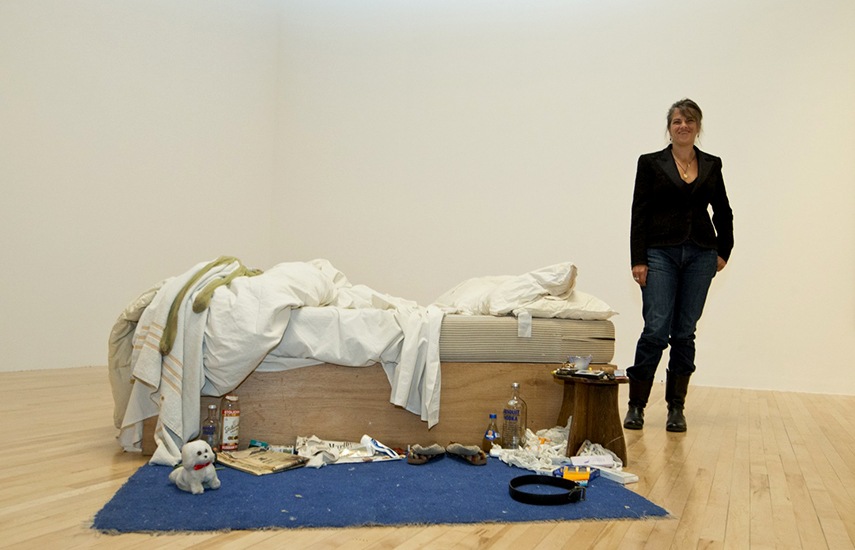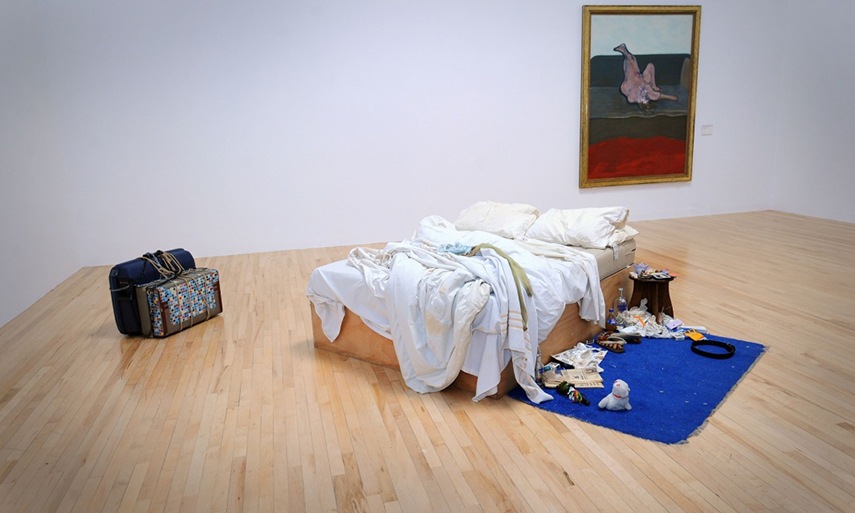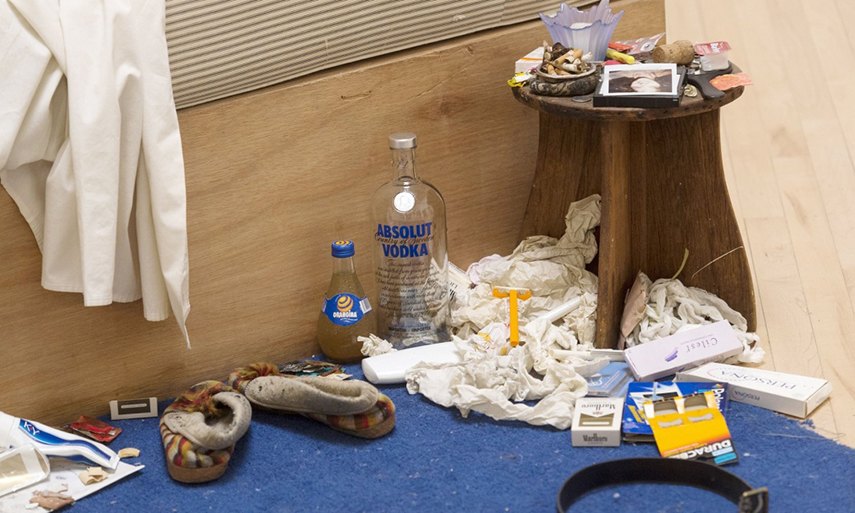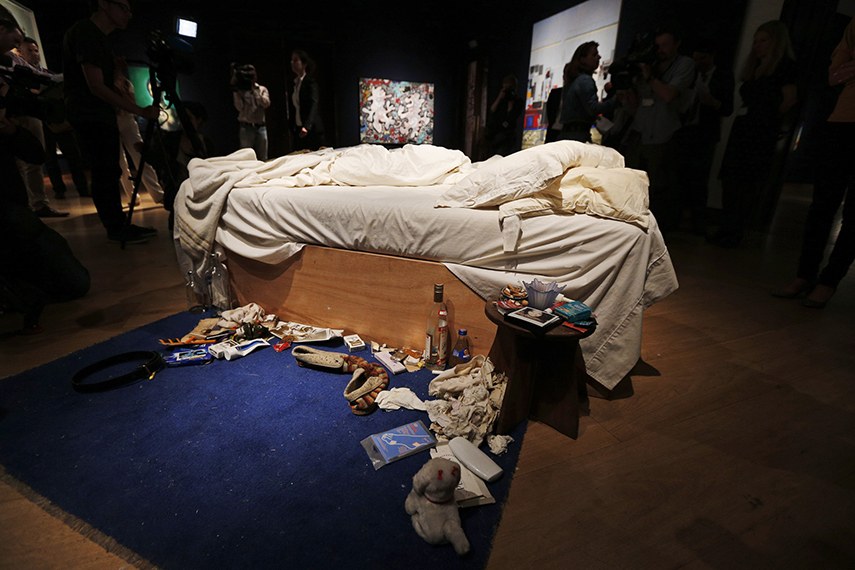 Featured image by  Alistair Grant / Associated Press.
All images as credited.