Emotional Manipulation is the new solo exhibition by London based artist Matthew Stone presented at the contemporary V1 Gallery in Copenhagen, Denmark. This latest exhibition marks a shift in Matthew Stone's established figuration in favour of abstract works featuring large and colourful brushstrokes created by using photography while keeping the tactile qualities of painting. The works in Emotional Manipulation should not be viewed as just paintings or photographs but as works of art that employ a combination of old and new techniques, with twenty new digital paintings on show. Matthew Stone's latest creations hint at the abstraction he was creating with figurative photography in recent shows, with large brushstrokes dissecting the canvas like limbs. Initially created by painting on a glass surface before photographing the results and digitally manipulating the results in photoshop, creating gestures and weaves that would not be possible just with paint, removing unwanted marks, working with the colour before printing the resultant collages onto hand primed raw linen canvas. Roy Lichtenstein employed a similar idea of producing enlarged hand rendered brushstrokes; Matthew Stone has intensified the idea by the use of digital manipulation to create painterly hyperrealism. Ultimately Stone is challenging the idea of worshipping paint as an untouchable cosmic flesh while also continuing the legacy of the practice of painting while questioning the traditional notion of what constitutes a painting and whether these images can be considered as contemporary photography. Whether one considers the paintings or photography is up for debate, what is obvious is that Matthew Stone has created a body of work for Emotional Manipulation that does just that, manipulates our ideas as to what we consider art and how we view the images.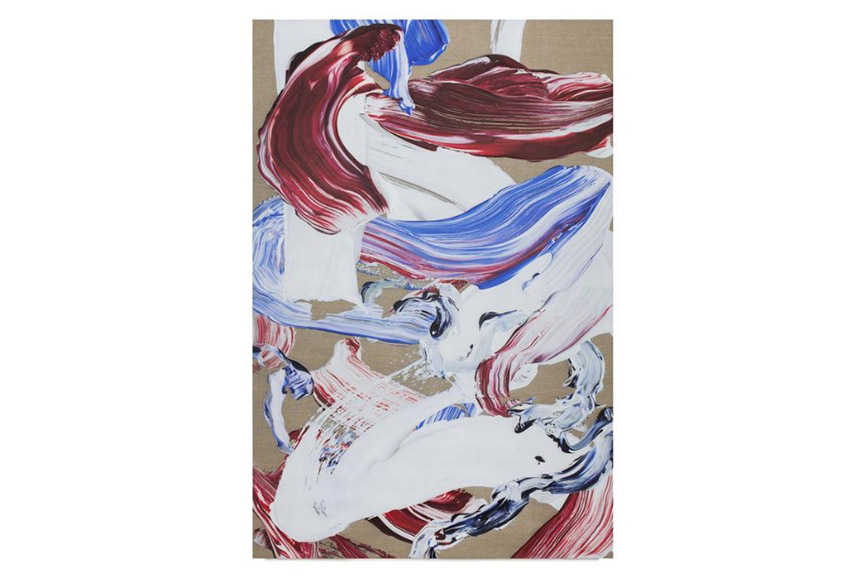 Matthew Stone
Matthew Stone was born in London, 1982 where he is still based and describes himself as an artist and shaman. Stone lives his whole life as a work of art, immersed in his activities as photographer, sculptor, performance artist, curator, writer, Optimist and cultural provocateur. Known as part of the !WOWOW! art collective based in South London famous for guerrilla art exhibitions and squat parties, he has now created a philosophy of Optimism As Cultural Rebellion. Stone has also worked in the areas of music, providing the soundtrack to designer Gareth Pugh's fashion shows and also being a resident DJ while recently he moved into video work directing a music video for the band These New Puritans. The Sunday Times placed Matthew Stone at number one in their arts section Power players under 30 and is considered to be recreating the role of the artist in the 21st century.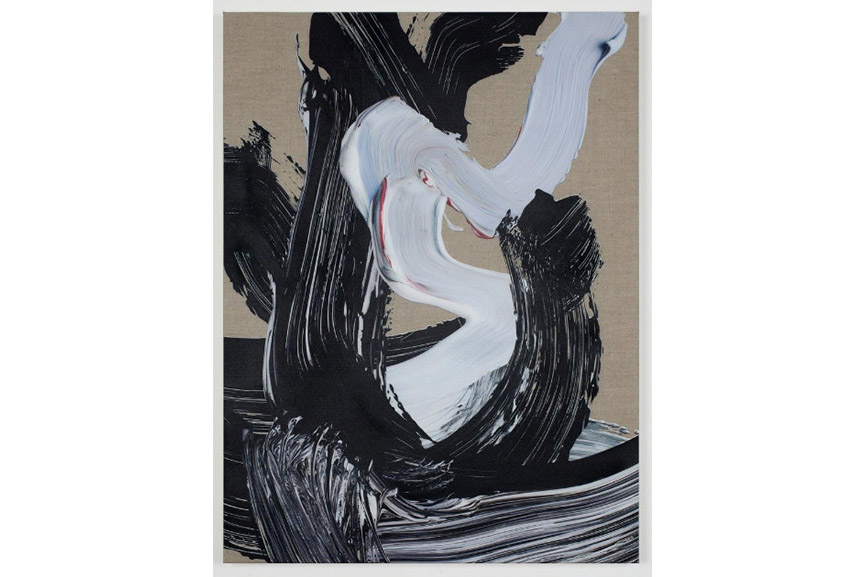 V1 Gallery
V1 Gallery presents their third solo Matthew Stone exhibition, Emotional Manipulation, in Copenhagen, Denmark. The gallery was established in 2002 and shows a select group of emerging and established artists and acts as a platform for art that interacts with the surrounding society. Emotional Manipulation is open from 28th November 2014 until January 10th 2015 though note the gallery will be closed between 24th December until 05th January for Christmas holidays.
Sign up today to My Widewalls for more emotional manipulation!