In the contemporary moment, art museums should revisit and reexamine their collections to determine the similarities in artistic strategies and approaches, and to debate new observations through a dialog with both audiences and professionals.
Any sort of intervention is inseparable from the current turmoil on a global scale caused by the coronavirus pandemic, social and economic discontent, and other issues. A good example of exploring a museum collection could be the upcoming exhibition at The Institute of Contemporary Art/Boston (ICA Boston) under the title I'm yours: Encounters with Art in Our Times.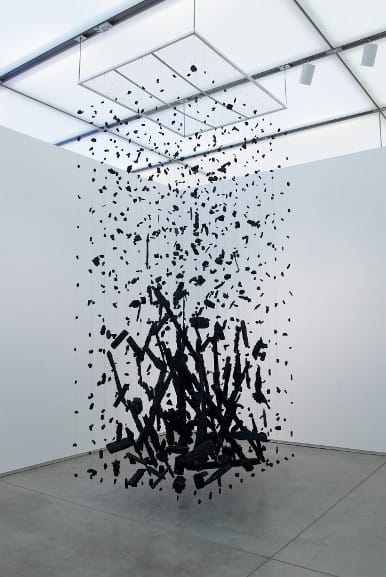 Dramatizing The Collection
Namely, to keep things relevant and in sync with the zeitgeist, a major collection presentation the curatorial team (consisting of Jeffrey De Blois, Assistant Curator and Publications Manager; Ruth Erickson, Mannion Family Curator; Anni Pullagura, Curatorial Assistant; and Eva Respini, Barbara Lee Chief Curator) decided to undertake a rather experimental approach.
By using a sort of a dramaturgy method, they have conceived several thematic scenes followed by dramatic exhibition design. The scenes examine the most relevant topics that prevail during the pandemic in terms of home and history, social and material transformation, and identity.
The Works On Display
The exhibition will begin with three artworks that poetically feature the human figure partly or in its totality such as Simone Leigh's stunning life-sized sculpture Cupboard IX, Louise Bourgeois's theatrical Cell (Hands and Mirror), and Green Heart by feminist painter Joan Semmel.
The second thematic segment offers narratives centered on the land, history, and the body. In the works such as Firelei Báez's monumental Man Without a Country (aka anthropophagist wading in the Artibonite River), Wangechi Mutu's precarious Blackthrone VIII, and Nalini Malani's video sketch Penelope.
Some of the artworks from the collection represent the artists' exploration of loss such as Cornelia Parker's Hanging Fire (Suspected Arson), Doris Salcedo's Atrabiliarios, and Nan Goldin's photograph, Chrissy with her 100-year-old Grandmother, Provincetown.
Another group of works is focused on the notion of home, family ties, and relationships including Rania Matar's Orly and Ruth, a photograph of two Boston-area sisters taken during the COVID-19 pandemic, and Toyin Odutola's Heir Apparent that presented the lives of two fictional Nigerian families joined by marriage.
The next grouping features three artworks that reveal dense layers of meaning found in everyday objects, and those are Tara Donovan's minimalist looking sculpture Untitled (Pins), Kader Attia's video Oil and Sugar #2, and sculptural assemblage Objectification Process by Cady Noland. The last group includes nearly thirty portraits by the artists such as Zanele Muholi, Collier Schorr, Thomas Ruff, and Rineke Dijkstra.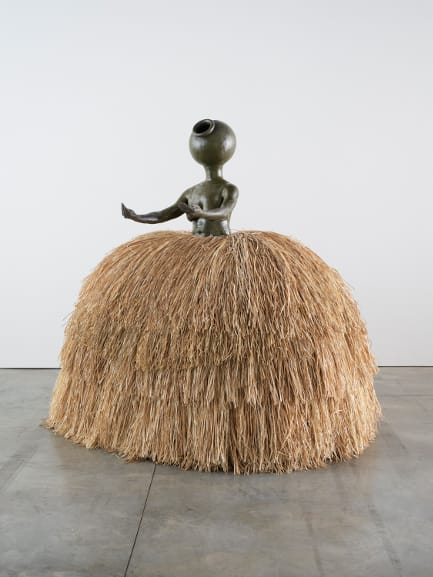 I'm Yours at ICA
The upcoming exhibition will bring new insights and exciting artworks, among them a few new acquisitions, and will offer a program of artist talks and guided tours.
i'm yours: Encounters with Art in Our Times will be on display at The Institute of Contemporary Art/Boston from 18 November 2020 until 23 May 2021.
Featured image: Nan Goldin - Chrissy with her 100-year-old Grandmother, Provincetown, 1977. Gelatin silver print, 8 1/2 × 11 inches (21.6 × 27.9 cm). Gift of Lillian and Hyman Goldin. Courtesy Matthew Marks Gallery, New York. © Nan Goldin. All images courtesy ICA Boston.