Twenty international contemporary artists are this month joining forces for the collective exhibition Endangered Species at MYA Gallery. The London based MYA Gallery has teamed up with World Land Trust to present Endangered Species, with each of the twenty international contemporary artists depicting one animal in their artworks which is under threat of extinction. The collective exhibition Endangered Species aims to promote awareness of these animals, the factors contributing to extinction and how we can support those protecting endangered species. With a quarter of all mammals and a third of all amphibians facing extinction, the collective exhibition at MYA Gallery hopes to educate people while also raising valuable funds for World Land Trust. MYA Gallery recently exhibited Kaleidoscope, a group show focussing on Spanish street artists including Zosen, Okuda, Kenor and Btoy.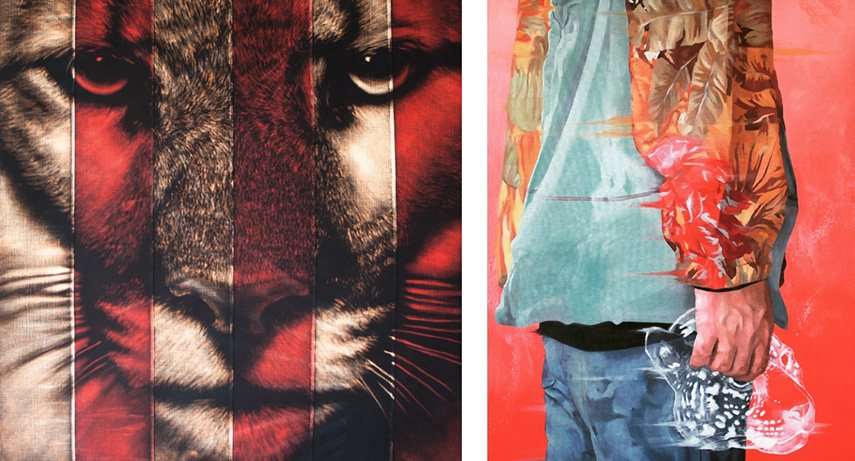 Collective Exhibition Endangered Species
The collective exhibition Endangered Species will feature twenty international contemporary artists hand selected by MYA Gallery to participate. Each artist has been asked to focus on one animal that is facing extinction to depict in their artwork for the collective exhibition, with a selection of internationally diverse animals to reflect the international range of artists exhibiting in Endangered Species. British contemporary artist Pam Glew, known for her unique bleaching technique on vintage flags and fabrics, has chosen the Puma for her animal, while German street artist SatOne will be representing the Monarch Butterfly. The Killer Whale will receive attention from USA based illustrator Luke Cheuh and Australian artist Fintan Magee has focused on the Tree kangaroo for his animal. Other international contemporary artists standing up for Endangered Species includes JADE, Shark Toof, Pantonio, SozyOne and 3TTman.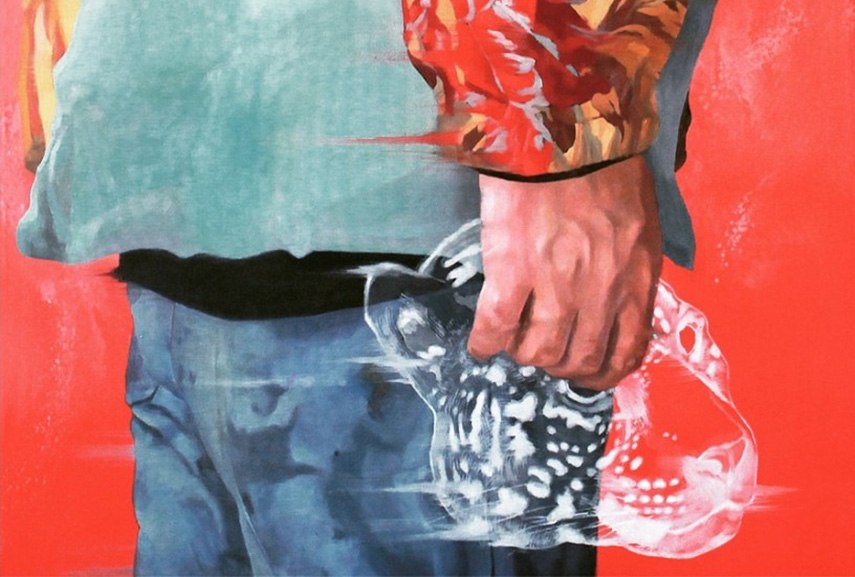 MYA Gallery and World Land Trust
Along with presenting an amazing selection of artworks in the collective exhibition Endangered Species, MYA Gallery will be hoping to raise funds for World Land Trust, donating 10% of the proceeds from each artwork sold to the conservation charity. Alongside the exhibition Endangered Species, MYA Gallery will exhibit a selection of photographs by World Land Trust, which documents the effects of hunting and environmental change on endangered species and projects to protect them. The artworks in Endangered Species, along with the photos and statistics on the shocking decline in animal numbers, aims to promote and educate about the critical problems facing many animals on the verge of extinction and what we can do to help protect their future. For more art about endangered species read about the exhibition Protected by SOAP and the Brink Charity Group Exhibition.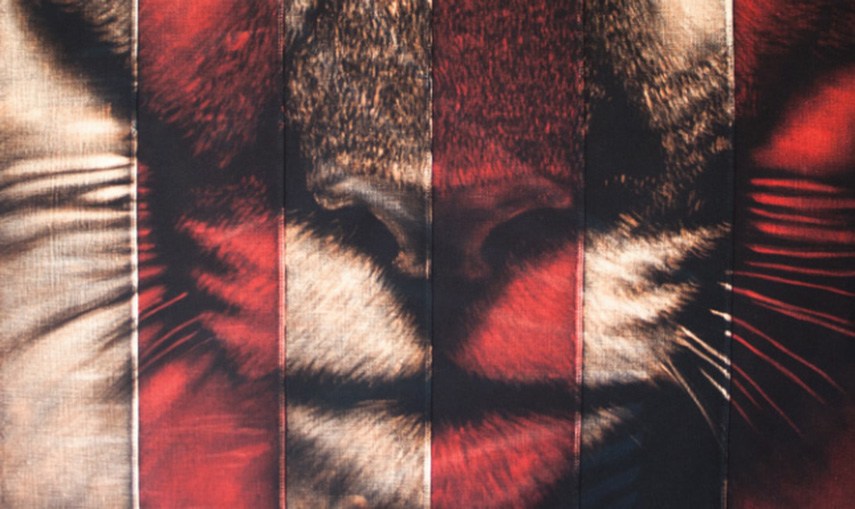 World Land Trust
World Land Trust is an international conservation trust established in 1989. Its aim is to protect the most biologically important habitats in the world by funding partner organisations, helping them to create reserves that protect habitats and wildlife. World land Trust works with individuals, communities and organisations in project areas, raising awareness of the need for conservation and generating support through education, information and fundraising. Visit the World Land Trust website for more information on their projects.
Full list of artists exhibiting in Endangered Species: Gent 48, Matt Small, Pam Glew, Labrona, Luke Cheuh, JADE, Shark Toof, SatOne, Andrey Adno, Angry Woebots, Eismann, Txemy, Jason Redwood, 3ttman, Pantonio, Fintan Magee, Odisy, SozyOne, Morik1 and Uriginal.
The collective exhibition Endangered Species at MYA Gallery, London, opens on 24th April, 2015 and runs through until 12th June, 2015. Opening reception is on 23rd April, 2015, which also coincides with the first birthday of MYA Gallery, which will be marked by a limited print run of its new MYA Review magazine.
For all the latest exhibition news sign up to My Widewalls today.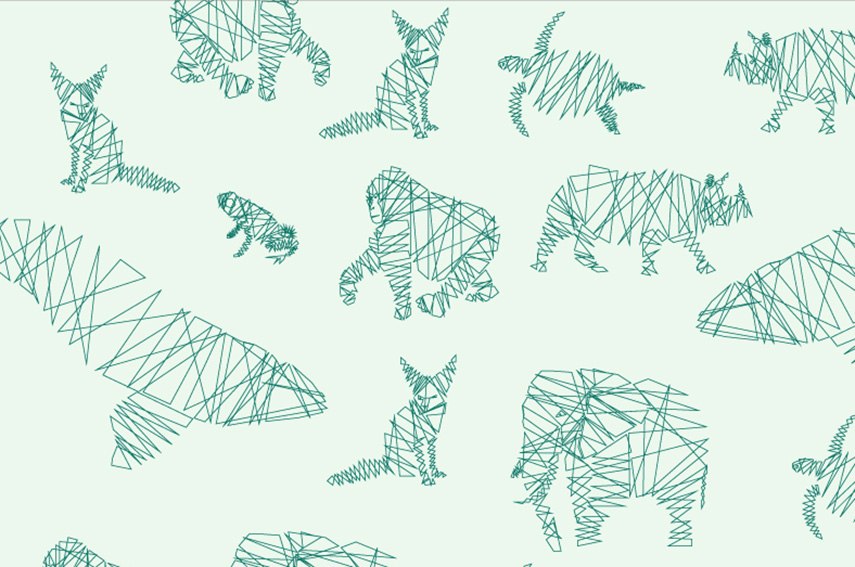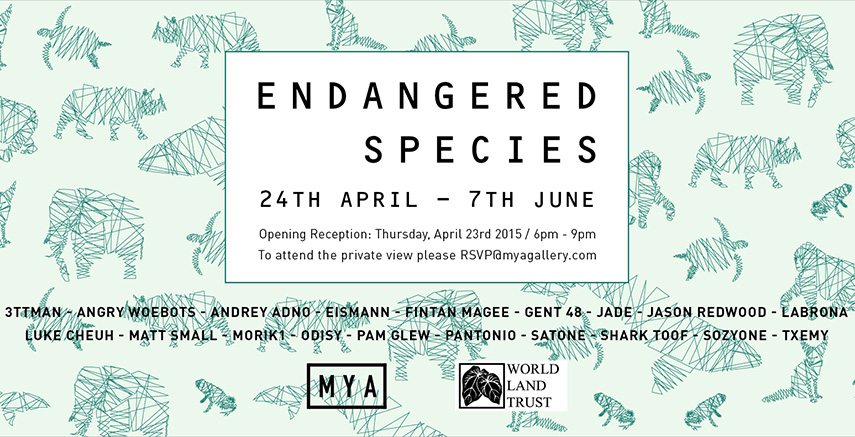 Images courtesy of MYA Gallery.