The intricate fabric of the contemporary situation of meaning hyperproduction and ephemeral nature of symbols in the postmodern societies renders our reality practically unintelligible. It is as though the interpretation of such a world resides solely in the hands of artists who are able to grasp the endless narrative of today… To understand and depict this reality is a task of great importance.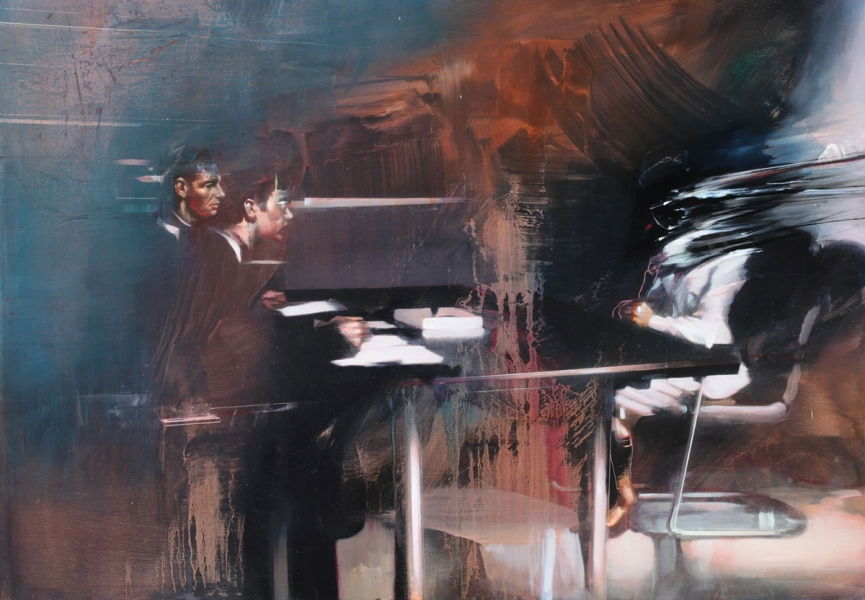 This is Ian Francis…
Ian Francis' work gained international acclaim through group showcases and solo exhibitions in New York, Los Angeles and Sydney, as well as through numerous appearances at Lazarides' flagship gallery. With the use of oil, ink, charcoal, graphite and acrylic paint, the imagery of this artist is created through mix-media methodology. The depiction of postmodern scenery conveys a dramatic atmosphere of a cosmopolitan context. The notions of violence and the human condition are articulated in the abstract form of his pieces. To paraphrase the artist's words, sometimes the work is not a representation of concepts, but rather a specific set of issues which are so innate to the contemporary world. It is the instance of focusing on the possible imagination of, say, war or pornography reflected in the nature of everyday life which render Francis an inspirational urban artist. The presence of abstract figures only amplifies his aspiration to depict a certain worldview. These are some of the reasons why this Bristol-based artist says his work does not belong in the arena of fine art, and why his work echoes an important dimension of social commentary.
Endless Summer
And just like the characteristics of Francis' creative process, the body of work which will be presented at The Outsiders London resonates the everlasting discourse concerning the fragility of postmodern situation. The uniformity of vignettes, which will be displayed collectively as though being a part of a narrative with no beginning and no end, represent a perception of the contemporary world. The multi-layered artwork is a complex combination of painting and drawing and a complex reflection of abstraction and factuality. Just like in an almost unintelligible cinematic scene, the characters depicted in Francis' artwork seem lost in the jungle of meaning that is contemporaneity. Through depiction of moments frozen in time and examination of the question concerning the utopia versus dystopia collapse, the artist is trying to find the thread which references our situation of the past and the present. Endless Summer exhibition represents a special guest appearance at The Outsiders London, following Ian Francis' recent solo exhibition 10,000 Years From Now at Lazarides Rathbone. Endless Summer begins September 5th and it will last until October 4th 2014.