We have had a chance to admire so many forms of artistic expression by artists who dwell upon the question of the (un)certainty of our future. Questions which concern the dystopian or utopian destiny of our planet many a time serve as an indispensable source of inspiration for urban artists. Even the dark and unflattering messages of certain art pieces convey an aura of mesmerizing imagery, rendering these pieces to have hypnotizing effect on the viewer. Thus, a thought-provoking and intriguing rapport is always established between the artwork and the public. This is something that is waiting for us in Montana Gallery during the weeks to come. Enric Sant and his body of work will make us think about the uncharted corners of our destiny and the destiny of our world…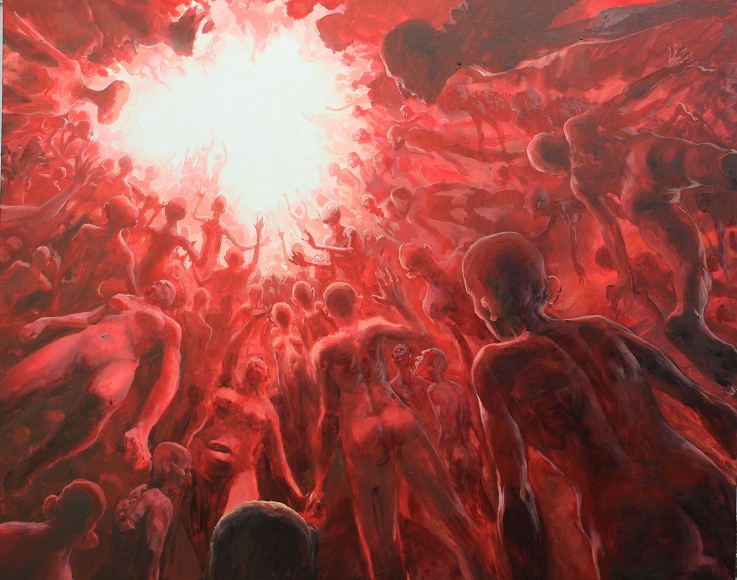 This is Enric Sant…
The first encounter with art, Enric Sant had experienced through the graffiti culture over ten years ago. Simultaneously, the journey through the world of street art created opportunities for pursuing new styles. Thus, the artists began his experimentation with sculpture, oil painting, sketch as well as digital art (to read more about the evolution of urban art in the digital world, check out our article Urban Art's Virtual Reality). In 2012, Sant graduated, earning a degree in Fine Arts, specializing in painting. Since recently, he has managed to fund his videogame company, thus focusing his time on the creative process in the field of digital urban art.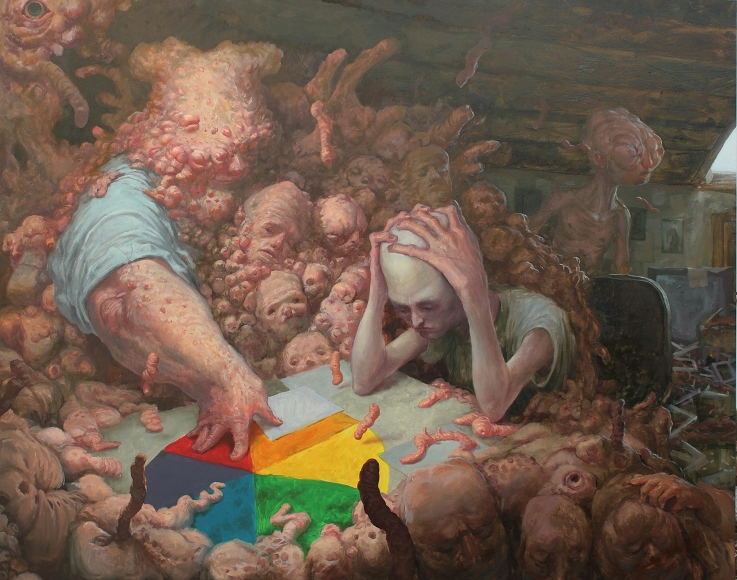 Montana Gallery Barcelona
For urban art enthusiasts, Montana Gallery in Barcelona represents a premier destination in the city. It id the only gallery in Barcelona that focuses exclusively on street art and graffiti. Many renowned artists have exhibited in the space since 2010, including Ernst Zacharevic, Axel Void, C215, TILT… In 2014, Widewalls community remembers events such as Montana Colors, 20 Years, 20 writers and Barocco Mestizo exhibition, during the summer.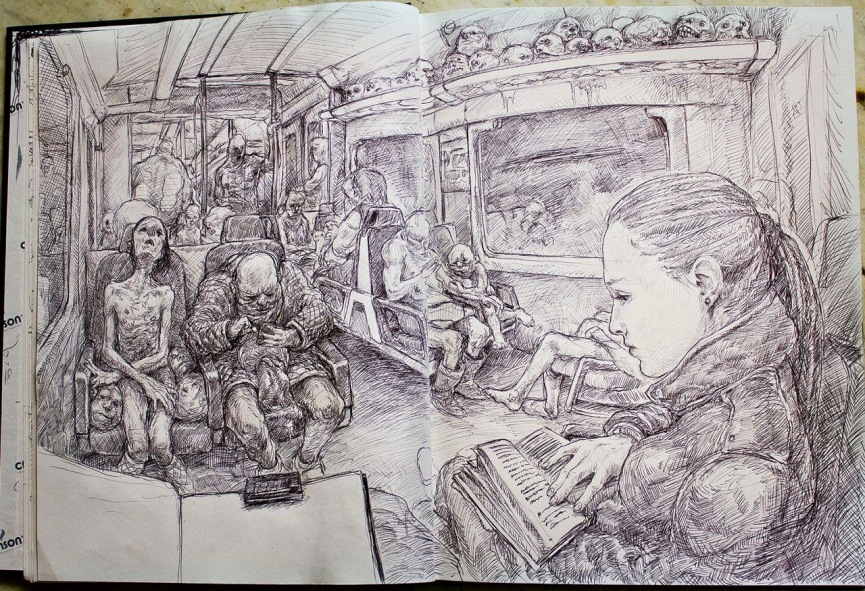 Journey to the Present
Journey to the Present is the first solo exhibition by the Barcelona-based Enric Sant. The body of work featured in the show conveys the vision of the world where organic shapes assume the front of the imagery. Artist's aesthetics is executed through creative process which includes oil paintings and ink drawings. In the period between October 24th and December 6th 2014, at Montana Gallery, be a part of the exploration of fears and desires present in the postmodern reality of the man-influenced environment.