Everyone has felt at one point or another trapped by the fences of reality, in order to evade it, we travel to the world of imagination. Epi2mik exhibition, .. drawings under influences..., at le Cabinet d'Amateur in Paris, will show how the artist transformed ordinary shapes into contraptions with beautiful looking designs. It all starts with tiny electrolytes in our system that cross distant roads to deliver specific data to our brain, and the effort they put into it.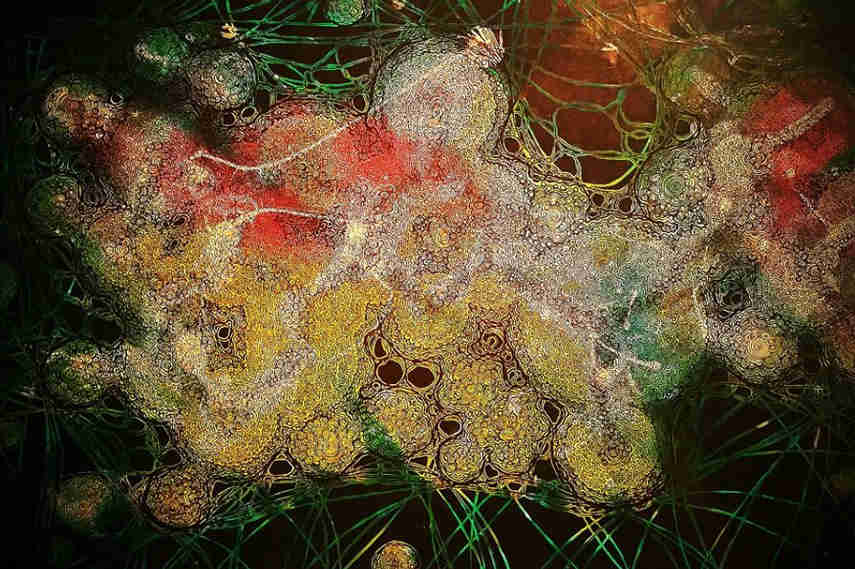 Understanding the Journey
At first, Epi2mik has started working in the area of street art and his artwork can usually be found on walls, trees, and other exterior coverings. The patterns he uses are often times recurring, familiar shapes such as circles that are used to depict the transformation of the artist's viral inspiration. The artist uses small cells that are part of us and help us during our thoughtful periods, to describe the breaking of the boundaries of inner and outside thinking. With the help of hallucinatory means, Epi2mik is freeing the imaginary world from the mastery of rational thinking and brings his creations closer to reality.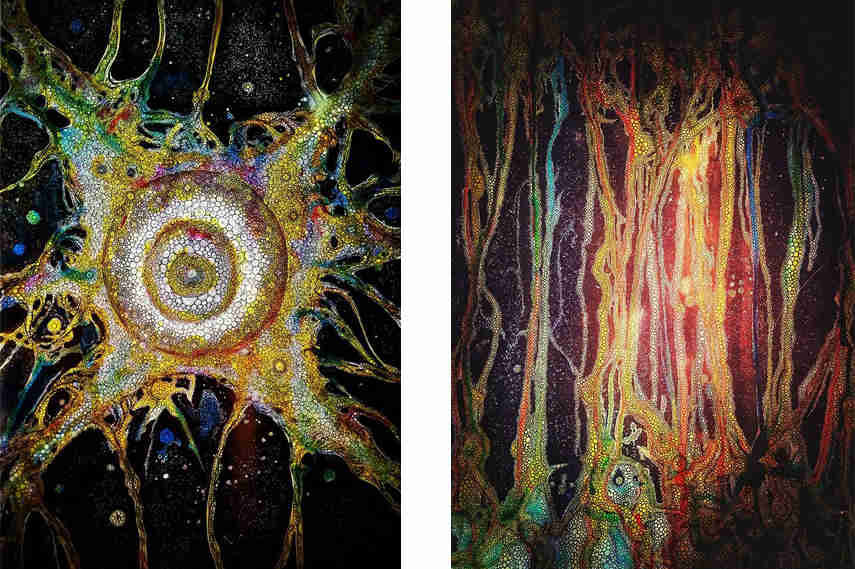 Shape and Color
Epi2mik's use of the ordinary shapes in his work might seem similar to one another, but with each journey to the imaginary world, he is bringing back newfound inspiration with him. The artist's use of strong coloring perfectly described his exploration of the answers in his travels. He magnificently blended the necessity of softness in the compositions of his artwork. Ordinary circles become something more, something undeniably profound in his hands. Whenever he embarks on a journey he draws the inspiration for his work from different places, it is everyday pressure and thinking that he is trying to get rid of. When he gets to his special state of mind, his expression of the ordinary things found in life gets stronger.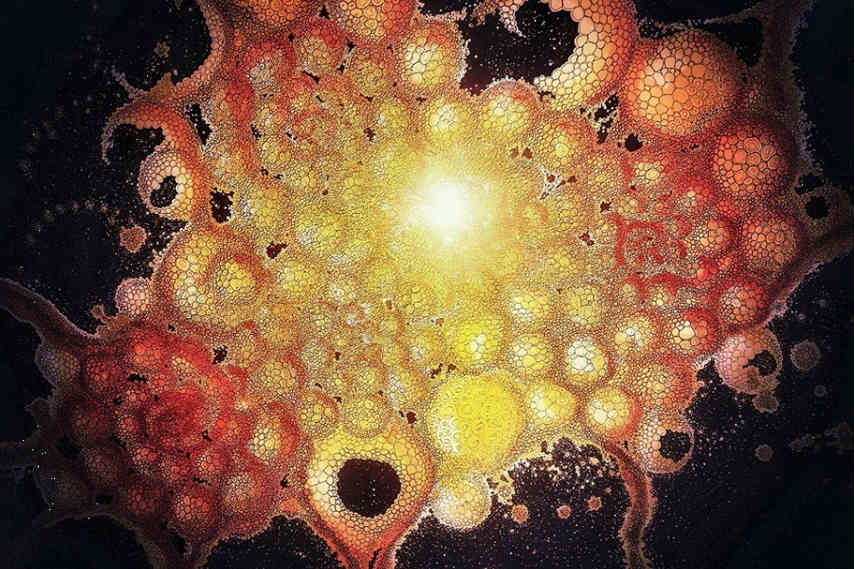 Epi2mik at Cabinet d'Amateur in Paris
Gathered expressions and exploration through the travels are presented in .. drawings under influences... Epi2mik exhibition at le Cabinet d'Amateur in Paris will be held from May 12th to May 20th, 2016, the opening reception will be on Thursday, May 12th from 6 pm. It will be the opportunity to peek into the artist's state of mind, and to see a more different thinking. The Epi2mik's art features the struggle to endure in a process of creative activity while answering to the cultural questions made by societies.
Featured image: Epi2mik - Ink and pencil on photographic paper. All images are courtesy of the artist and le Cabinet d'Amateur in Paris.