One of the things people usually bring with them when going on a trip or vacation is the camera. To capture the memories that will stay with them for good and to share what they've seen with their friends is something that will make their whole experience much richer. For artist Eric Bourret, it's about making art while walking the world, combining his two greatest passions into one creative endeavor. In Paris, Galerie Esther Woerdehoff will host an exhibition of some of his best photographs taken on his many walking paths around the globe.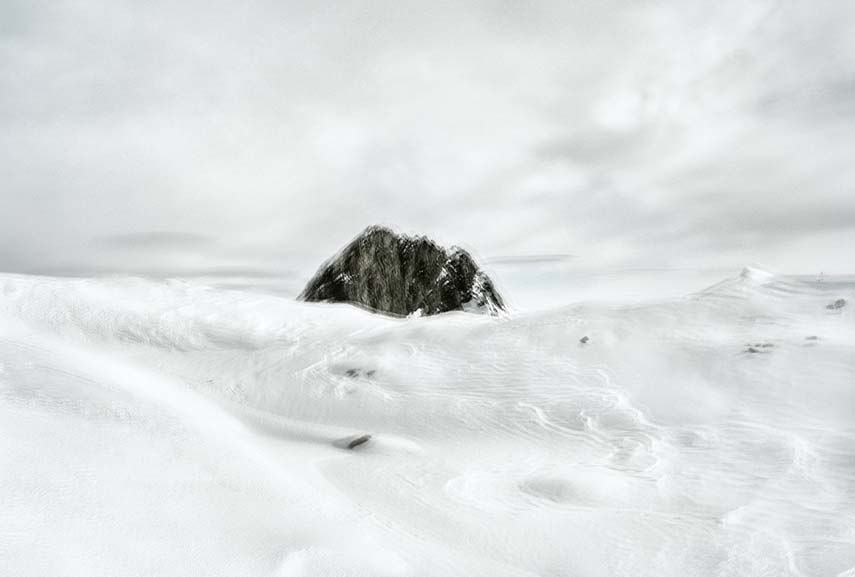 Timescape: Walking The World
An "artist walker", Eric Bourret has been talking the walk of the world ever since his first long hike in 1984, when he visited the Sainte-Victoire and Sainte-Baume mountains. Ten years later, he started exhibiting the photographs he took while on the move, and his first show was held at the Photographic Museum of Helsinki in Finland. These images follow the artist through a variety of landscapes and scenery, changing terrain and altitude as he goes. In expeditions that can last for anything from a week to several months, Eric Bourret documents nature and places, their beauty, energy and vastness, be it the wonderful Scottish coastline, the mountains of Provence, the sites of the Middle East or the Himalayas, which he discovered in 2002 and to which he returns regularly.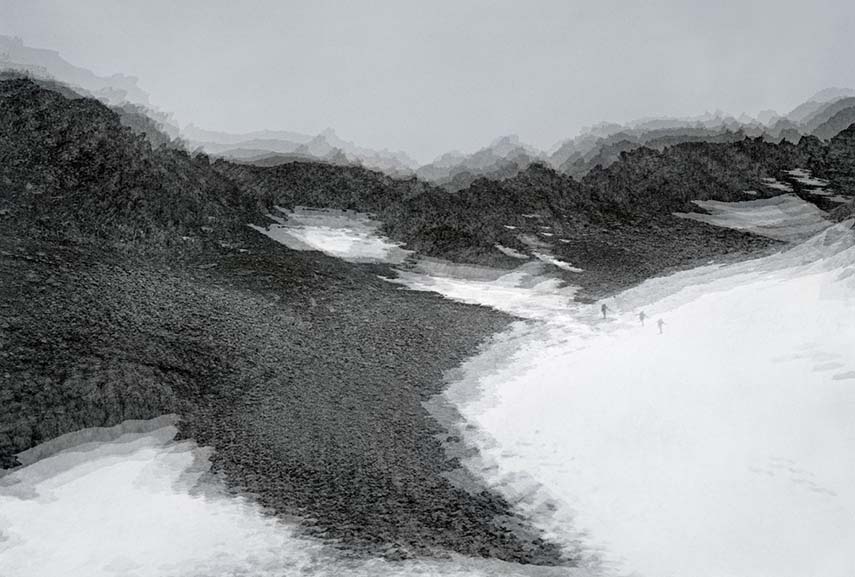 The Landscapes of Eric Bourret
Influenced by English land artists and landscape photographers, the work of Eric Bourret comprises multiple repetitions of the initial image, overlaying different views of the same scene. The many layers combined result in a final, complex yet plainly revealing images which depict the surroundings in a vibrant, picturesque way. In them, humanity and nature become one, carefully merging into themselves and completing each other in silence and eternity. Eric Bourret's photographs are always accompanied by the name of the place he immortalized, as well as the date, the distance and the duration of his walks, creating proper visual diaries that are both personal and of all humanity.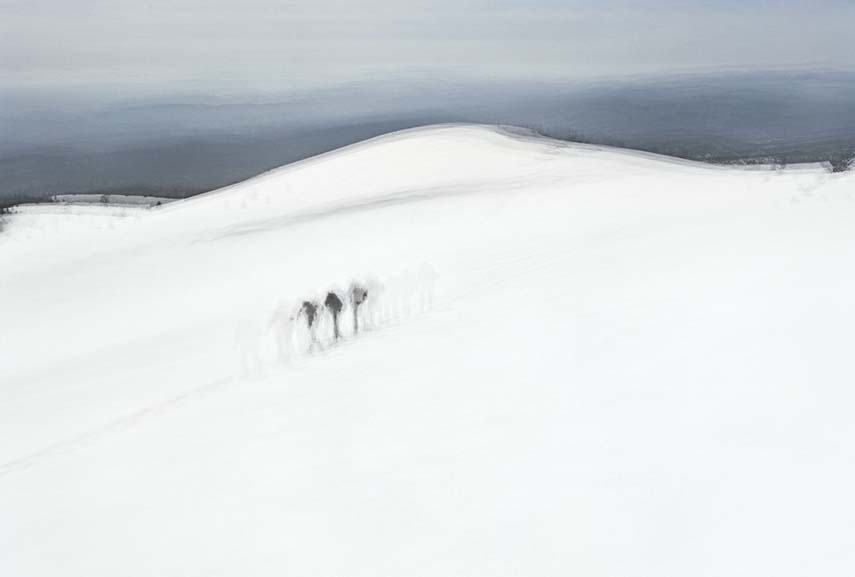 Timescape at Galerie Esther Woerdehoff
Eric Bourret was born in Paris in 1964. A walker from a young age, he discovered photography in 1979, making it an integral part of his journeys. His landscapes have been exhibited worldwide and are part of many public and private collections and museums in the US and Europe. He is also participating at the 2015 Venice Biennale, as part of a group exhibition by the European Cultural Centre. He lives and works in Marseille, France, in the Alps and in the Himalayas.
Eric Bourret: Timescape will be on view at Galerie Esther Woerdehoff from June 15th until July 18th, 2015. The artist will be present at the opening reception on June 15th, from 6pm to 9pm in Paris, France.
It's never too late to sign up for more art by signing up for My Widewalls!
Featured image:
Eric Bourret - Lure France, 2009, detail. Courtesy Galerie Esther Woerdehoff
Also in slider:
Eric Bourret - Ladakh Himalaya, 2011, detail
Eric Bourret - Mercantour France 2011, detail
Eric Bourret - Lure France 2010, detail
Eric Bourret - Ladakh Himalaya, 2011, detail
Eric Bourret - Ladakh Himalaya, 2010, detail
All images copyright the artist, courtesy Galerie Esther Woerdehoff