The memorable illustrator Eric Carle was more than just a gifted creative; he was also the main culprit for a number of iconic picture books which were cherished by the American kids throughout the decades. The imaginaries of this prolific author encompass the depictions of is of insects, animals and classic fables expressed against the unmarked white paper in the daytime, and painted fields of deep blues and swirling indigos in the nighttime.
In order to analyze the full scope of his several-decades-long career, The Chrysler Museum of Art is about to open a sort of retrospective titled Eric Carle: Moonlit Nights & Other Illustrations, a survey focused on the artist's nighttime scenes.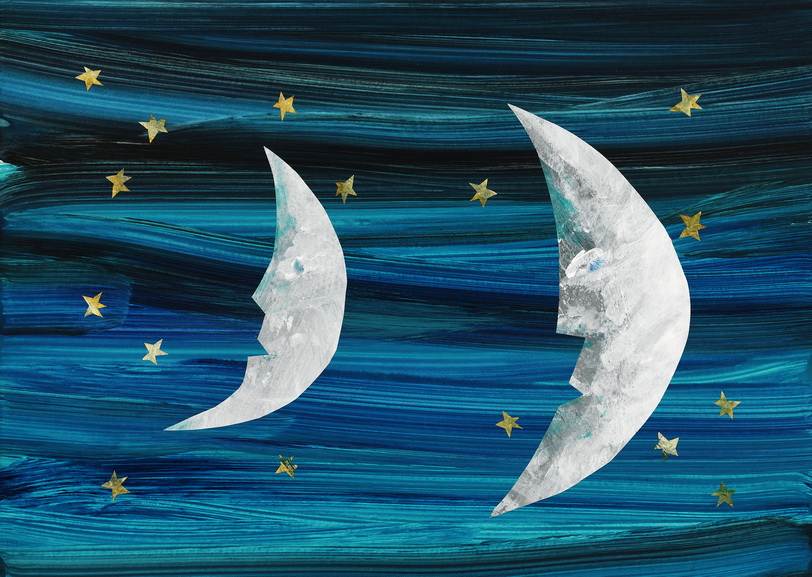 The Fanciful World of Eric Carle
Eric Carle was born in 1929 in New York. As per his mother's desire, the family returned to Germany where they spent the war years. After struggling to deal with various traumas, the artist returned to the States in 1952; in New York, he started working as a graphic designer in the promotion department of The New York Times. Carle's career started blossoming after he was noticed by an educator and author Bill Martin, Jr. The first publication which launched him as an illustrator was 1967 best-seller Brown Bear, Brown Bear, What Do You See?, which enabled him to start writing and illustrating his own books such as 1, 2, 3 to the Zoo and The Very Hungry Caterpillar in 1969.
Carle's works are created as collage - hand-painted papers are cut and layered to form bright and colorful images, while some of his books have an added dimension—die-cut pages, twinkling lights or the sound of a cricket's song. The illustrator draws inspiration from nature and tends to produce images which are both entertaining and educative by taking in consideration children's feelings; he is best known for the mentioned picture book The Very Hungry Caterpillar, which was translated into more than sixty-five languages. After he published it for the first time in 1969, the illustrator released more than seventy books.
The American Library Association honored Eric Carle with the Laura Ingalls Wilder Medal (now called the Children's Literature Legacy Award), a prize for writers or illustrators of children's books published in the U.S. in 2003. Even Google made an homage to Carle and this book by commissioning a doodle from him in 2009, celebrating the first day of spring. This year, a jumping spider mimicking a caterpillar was named in Carle's honor, to commemorate the 50th anniversary of the publication of The Very Hungry Caterpillar, and to celebrate his 90th birthday.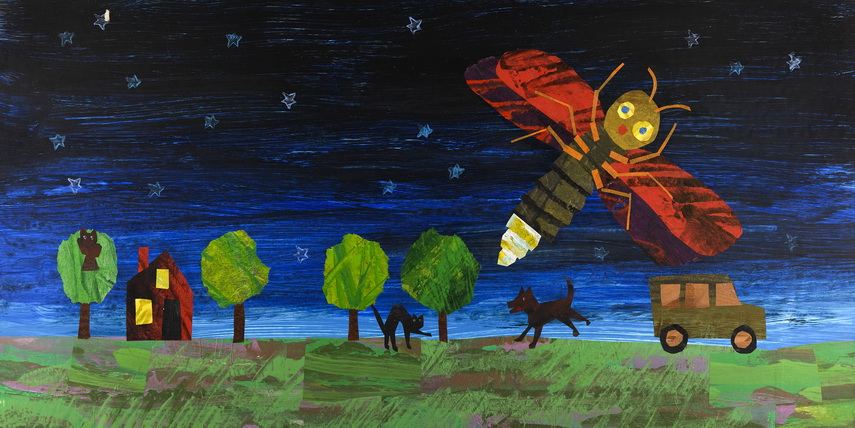 The Installment
More than eighty original illustrations from more than thirty of Eric Carle's books will be on display. The highlights include segments from some of the best known series such as The Very Hungry Caterpillar (1969); The Grouchy Ladybug (1977); The Very Quiet Cricket (1990); Papa, Please Get the Moon for Me (1986); Draw Me a Star (1992) and The Very Lonely Firefly (1995).
The installment will include an interactive corner as well where all museum visitors will be able to engage themselves in hands-on art-making activities and enjoy reading Carle's books. The main attraction will be The Nonsense Puppet Show, an area filled with Carle-inspired hand puppets and costumes, where visitors can reenact or rather reinterpret their favorite Carle narratives. There will also be The Very Marvelous Magnetic Board perfect for exploration of one's creativity – each visitor will be able to use colorful and textured magnets to make collages in Carle style, while In Watch Out! A Spelling Bee!, they will use a pegboard to spell out words and stories related to the nearby works.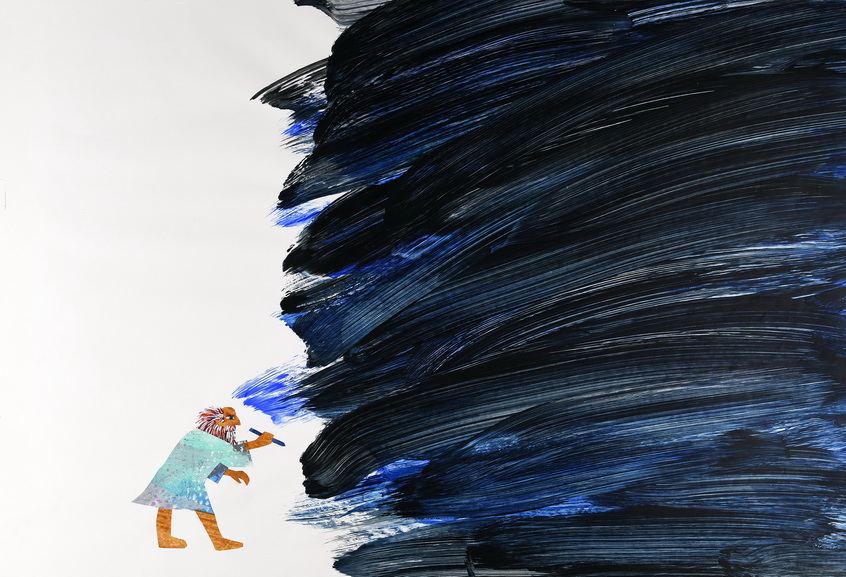 Eric Carle Exhibition at The Chrysler Museum of Art
The upcoming exhibition will definitely play an important role in inscribing the name of Eric Carle in art history and provide a much-desired insight in his approach to picture book making, as well as to children psychology. Seth Feman, Ph.D., the Chrysler Museum's Curator of Photography and Curator of Exhibitions stated:
If you think you already know Carle's work from his books, just wait until you see the original collages. They're amazing. Carle's stories are always touching and compelling, but the vibrant colors and layered textures of his handmade works add another dimension.
Eric Carle: Moonlit Nights & Other Illustrations will be on display at The Chrysler Museum of Art in Norfolk, VA from 14 June until 8 September 2019.
Featured images: Eric Carle - Illustration for Panda Bear, Panda Bear, What Do You See? by Bill Martin, Jr. (Henry Holt and Company). Collection of Eric and Barbara Carle © 2003 Eric Carle; Illustration for The Artist Who Painted a Blue Horse (Philomel Books). Collection of Eric and Barbara Carle © 2011 Eric Carle. All images courtesy Chrysler Museum of Art.