Think about that great art movement that is video art. Re-inventing the notions of narration, its pioneers have been constantly introducing innovation and novelties, hand-in-hand with the development of new filming technologies. While Ericka Beckman may not be as famous as some of her colleagues in the field, such as Bill Viola or Nam June Paik, she is surely considered one of the most prominent filmmakers, with an artistic career spanning over three decades. Now, a foundational work in the history of 1980s moving image art will have its US debut at Cherry and Martin Gallery in Los Angeles - the 1986 Cinderella, a film-sculpture installation which will finally be seen in context with its original props.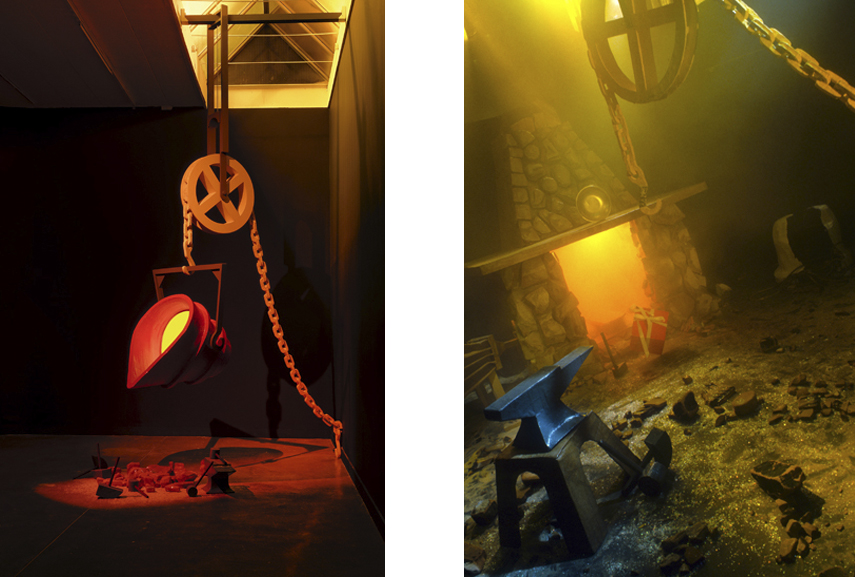 Cinderella and her Game
Paraphrasing Ericka Beckman herself, Cinderella represents a musical treatment of a fairy tale. In her trademark style, the artist had broken the story apart, and set it as a mechanical game with a series of repetitions where our protagonist is projected back and forth between the hearth and the castle. No matter how much she tries, the future princess never succeeds in beating the clock and satisfying the requirements of her own game; in doing so, she reflects on the issue of female socialization. The film was shot MOS, meaning that during the shooting no sound has been recorded; thus, all dialogues are lip-synched and there was a special score created for the work, to magnify its sense of alienation. In this 30-minute long video, Ericka Beckman uses the 1980s video game imagery to depict Cinderella's battle, after which she seems to have found freedom in feminism, all in style of an ancient Greek play.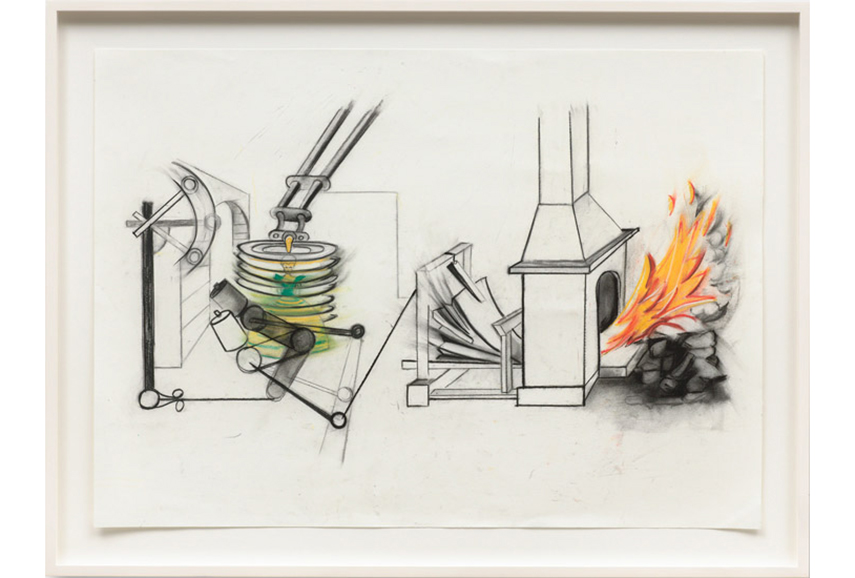 Making Video Art History
Active since the 1970s, Ericka Beckman has been making films which explore the relationship between people and images, in how semiotics influence a man's perception of reality and himself. As such, she was part of the famous The Pictures Generation exhibition from 2009, which gathered artists who work with appropriation of images from the consumer and media saturated age, including also Cindy Sherman, Richard Prince, John Baldessari, Robert Longo and Barbara Kruger. She is known for her non-linear narratives, which are almost always accompanied by choreography, music and singing, as well as sculptural objects. Many of her films, including the Super-8 Trilogy and YOU THE BETTER, scandal of the 1983 New York Film Festival, were exhibited in the world's most important art institutions, such as the Whitney Museum, Tate Modern, Centre Pompidou and the MoMA New York.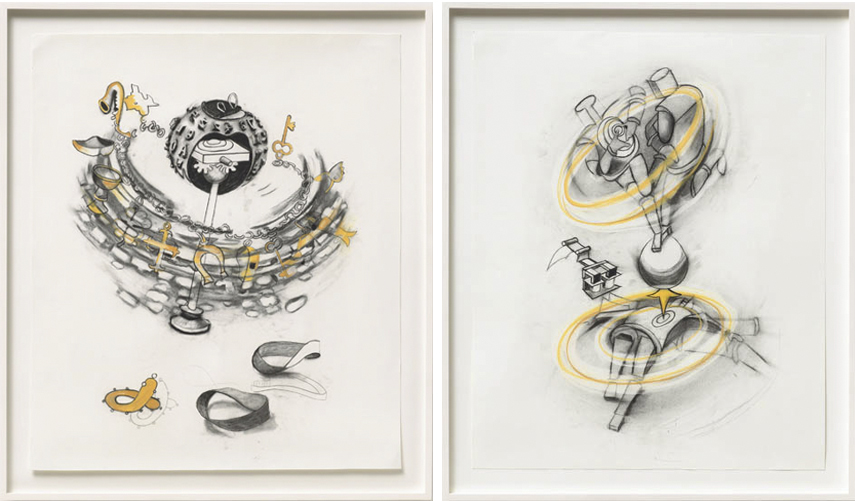 Ericka Beckman Installation at Cherry and Martin Gallery
Cinderella, the first US exhibition of Ericka Beckman's film-sculpture installation of the same name, will be on view at Cherry and Martin Gallery in Los Angeles, USA, from January 9th through March 12th, 2016. The show will also include drawings and photographs that relate to the installed work, further elaborating on its visual discourse. JRP Ringier's monograph on the artist will also be released, in early 2016.
Featured images in slider: Cinderella, 1986. 16mm transferred to digital, single-channel, color, sound. Dimensions variable; Cinderella Game 1, 2, 3 and 4, 1986, printed 2015. All images C-print, mounted and framed, 16 x 20 in, 40.64 x 50.8 cm; Hearth with Clock, 1986, printed 2015. C-print, mounted and framed, 30 x 40 in, 76.2 x 101.6 cm; Break in the Chain, 1984/2015. C-print, mounted and framed, 40 x 60 in, 101.6 x 152.4 cm. All images courtesy the artist and Cherry and Martin Gallery.