A Swedish photographer and visual artist, Erik Johansson has created a surreal world by recombining disparate photo features into mind-bending images. With the help of his camera and imagination, he aims to capture ideas rather than moments, making the composition look as realistic as possible despite the impossible elements.
The work of this young artist, which has elicited reactions of wonder throughout the globe, will be presented to the Russian public for the first time in a solo exhibition at The Lumiere Brothers Center for Photography. Titled On the Other Side of Reality. Erik Johansson, the show will bring together his both earlier and recent works which expand the boundaries of humans perception.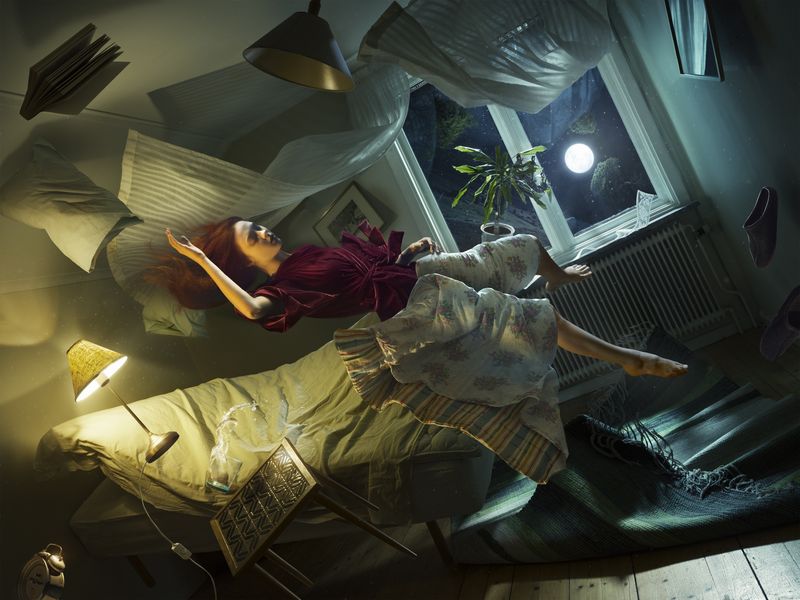 Creating Photorealistic Surrealism
Inspired by Surrealist artists such as René Magritte, Salvador Dalí and Maurits Escher, Erik Johansson drew constantly from an early age. After acquiring his first camera and mastering the art of graphic processing of images, he entirely devoted himself to photography, developing a unique visual style.
Using fragments from various images, carefully processing and cleverly combining them, Johansson constructs mind-bending fantasy scenes. The real-life objects in his compositions enhance the realism in his work, making his fantasy world seem genuine. He defines his style of work as photorealistic surrealism.
No one can say that it doesn't look realistic if I really captured it all on camera.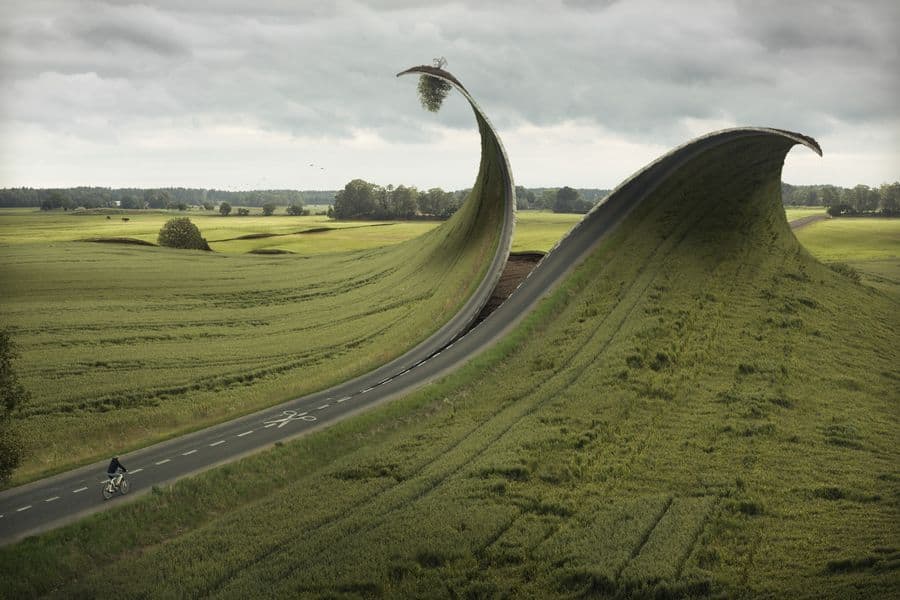 The Working Process
The working process of Erik Johansson can be divided into three stages: drawing, where he works through a lot of ideas on paper; looking for the architectural structures and objects that fit his composition; taking pictures and connecting them digitally. He likes to play with perspective, puns and imagination, making us wish his dreamy scenarios were true.
The resulting image captures the impossible and presents it as realistically as possible. He creates alternate realities where sheep's wool becomes a cumulus cloud, day switches to night at the hands of a regulator, who, like the Greek God Chronos, controls the passage of time, and arms smash, but the vases they hold never do.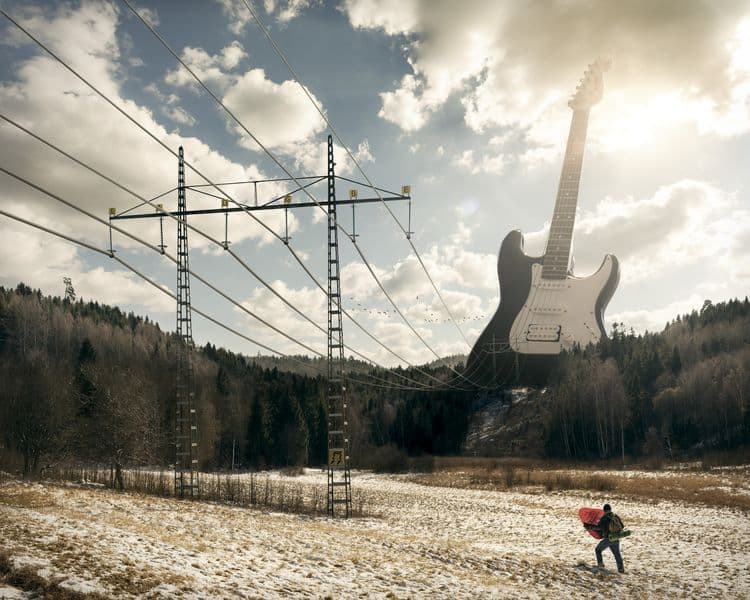 Erik Johansson at The Lumiere Brothers Center for Photography
In addition to his photographic body of work, Erik Johansson also extends his imagination to street illusions created in 3D – large-scale drawings that transform the space of the street, mesmerizing passers-by with their realism.
The exhibition On the Other Side of Reality. Erik Johansson will be on view at The Lumiere Brothers Center for Photography in Moscow from until May 12th, 2019. During the show, there will be a public talk with the artist, to be announced.
Featured images: Erik Johansson - Go Your Own Road, 2008; Erik Johansson - Fishy Island, 2009. All images courtesy of The Lumiere Brothers Center for Photography.