Art work of Erik Jones combines modern and traditional, media and pencil, print and paper. He explores forms, shapes, color, materials and plays with it in an effortlessly entertaining way. Skillfully blending abstract painting and portrait photography, he creates unique pieces that more resemble a conceptual fashion design than a classic painting.
This native Floridian, living in NY artist had his debut solo exhibition 'Motion' opened July 5, but will be on view through July 26 in Hashimoto Contemproary gallery in San Francisco.
Jones' 'Motion'
For his solo show, the subject of Jones' paintings take on three separate forms, all distinct but yet connected into a greater whole. His first and most recognizable group of work consists of the nude human form always expressed through female subjects, showing Jones' best art qualities and skills. Other part of the story gives us the artists' unique view of life and death, answering the ongoing question what lies beneath the skin. The last group of paintings stand void of any figure at all, they describe the abstract and unknown and give closure to the story of  a 'life circle'.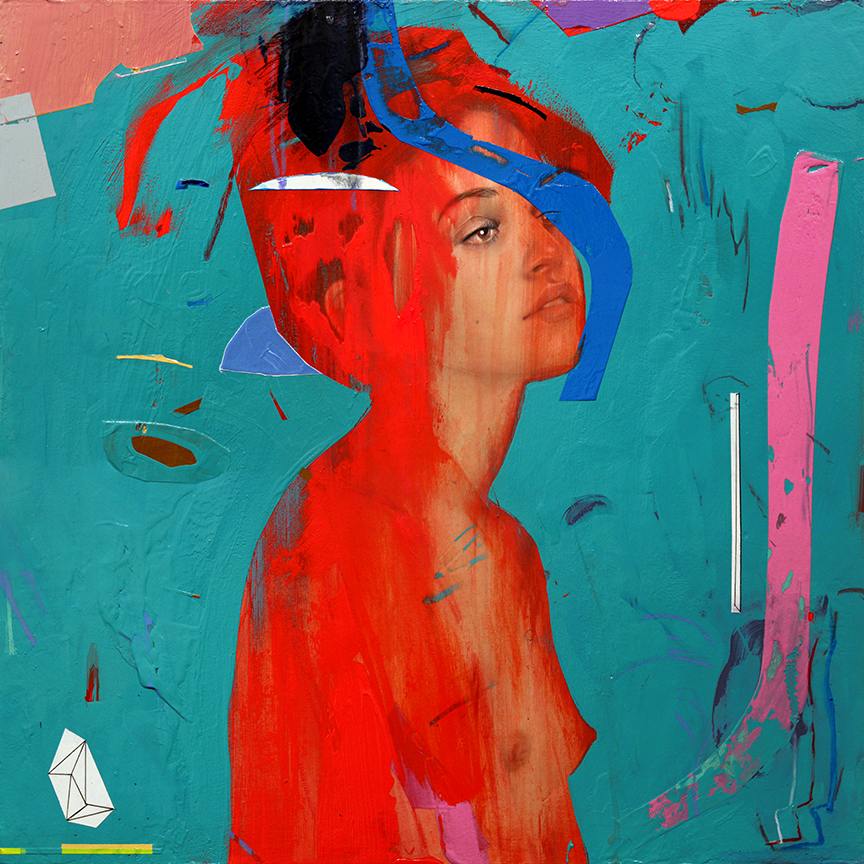 Mix-media Work
Key to Jones' success is probably in an interesting usage of a wide range of materials, such as watercolour, colored pencil, acrylic, water-souble wax pastel and water-soluble oil on paper. Visitors at the Hashimoto Contemporary will be able to see how his great interest in pop art and culture inspired him and led to a vibrant and colourful work, but also his very strong connection to graphing design, all evolving into his recognizable figurative hyperrealism.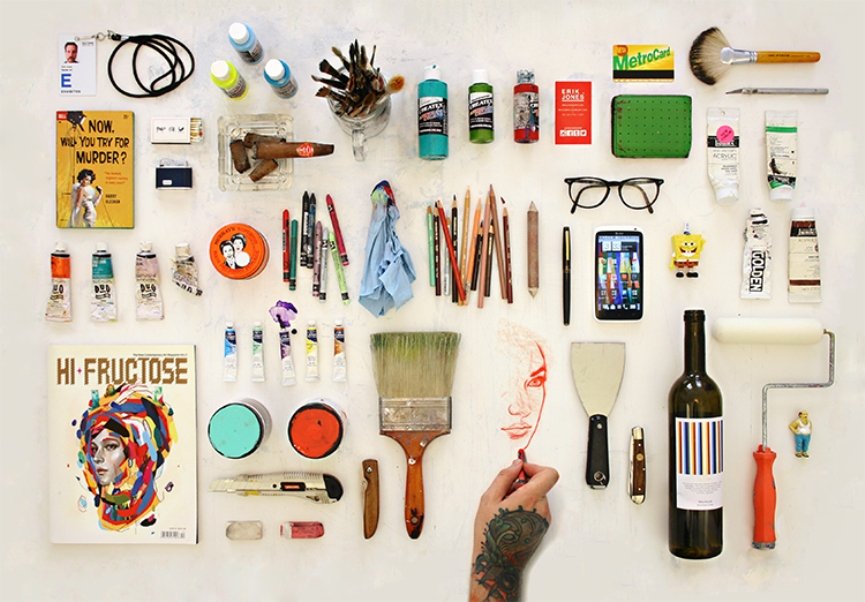 Erik Jones
Erik Jones was born in 1982 in a sunny beach community in St. PetersburgFlorida. He received a bachelor's degree from Ringling College of Art and Design in 2007. Out of college, Working primarily in cover illustration, Erik toured the US, showing at different pop culture and art conventions. He gradually made his way to Brooklyn, New York in 2009, where he now resides. Erik now focuses on painting primarly for, but not limited to, galleries.