The body of work by artist Erin M. Riley can simply be described as - not your kind of tapestry. A new solo exhibition featuring the newest creations will be presented to the audience over in West Hollywood for the first time. Definitely not safe for work, these pieces are provocative and use, to say the least, unconventional imagery.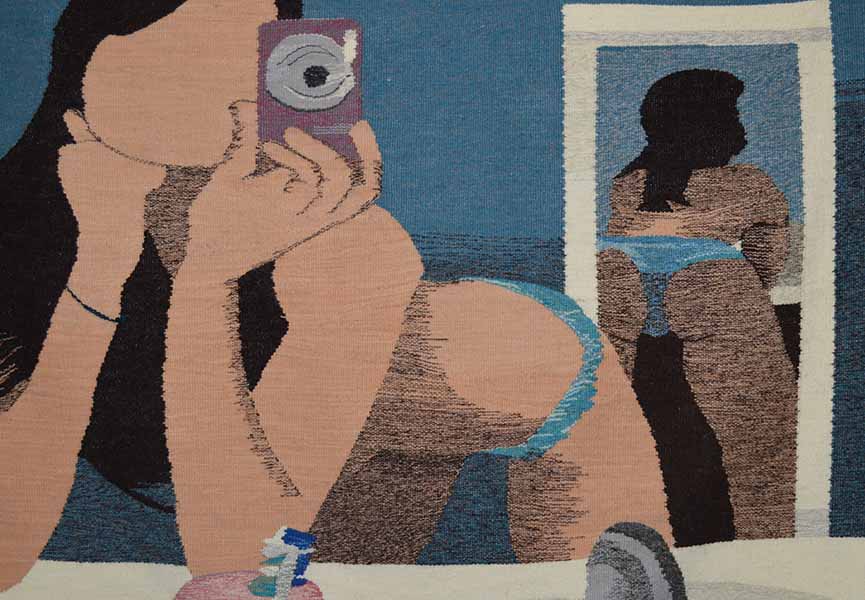 Weaves In The Nude
The creativity behind the art of Erin M. Riley has surely produced new, groundbreaking ways of connecting traditional technique with contemporary issues of the younger part of society. These honest, direct, very private photos taken from all over the internet and exchanged between lovers are translated into physical tapestry. Taken from Instagram, Snapchat, Tumblr and Facebook, but also images from her own phone, they portray all kinds of scenery: drugs, used condoms, nude selfies, explicit sexual poses, everything you probably didn't expect to see associated with this craft. Riley explores her own and the situations and experiences of other people, taking away the identity of her subjects, so that anyone can relate to them. The title of her latest exhibition is taken from a poem by Mary Oliver, titled When Death Comes, saying: "…and each body a lion of courage, and something precious to the earth."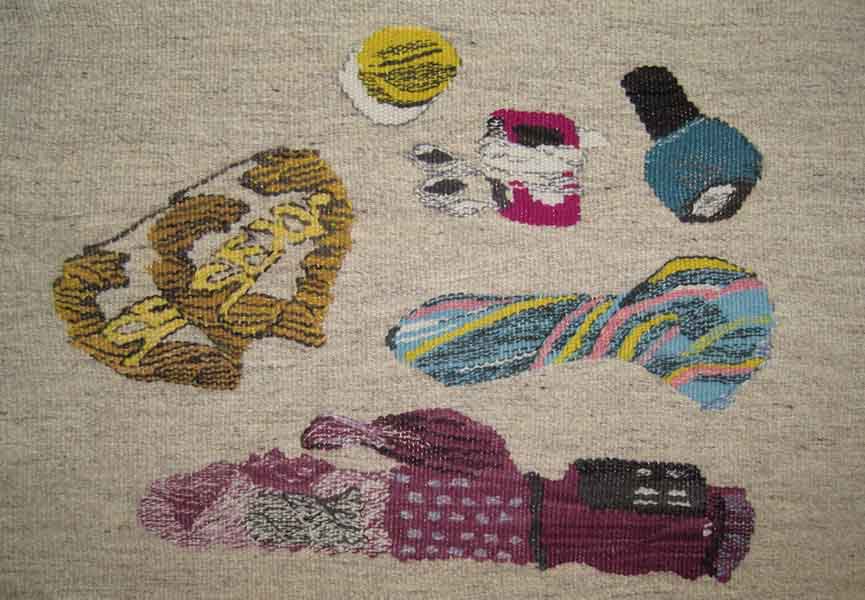 Something Precious
Riley produces large, detailed, and colorful weavings completed on a loom. She's been doing it for the past ten years, even though she started off as a painter. Making of these tapestries takes time, and for the artist, that time should be used to dwell on the events they represent, to analyze every detail and to learn from eventual mistakes. Her hand woven reflections of everyday situations, in both virtual and real world, come from different stages of her life, as well as research and knowledge she got about other people. She insists she is not endorsing any kind of abuse or behaviors and that she is simply depicting what she encounters. Her works are the proof that the market is evolving for textiles and that buyers and collectors are taking more interest in care and maintenance these kind of pieces require.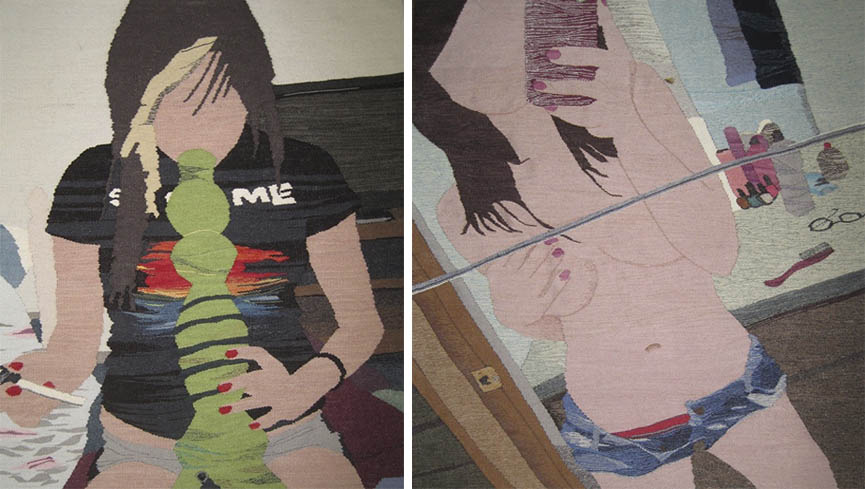 Erin M. Riley
Erin M. Riley is a Brooklyn based artist who received her MFA at Tyler School of Art in Philadelphia in 2009. She has had many group and solo exhibitions across Europe and the United States and has participated in several art fairs. Her tapestry continues to receive praises and critical acclaim, as well as extensive press coverage and gallery interest. Erin M. Riley: Something Precious will open on February 21st at the Soze Gallery in Los Angeles, USA, closing on March 19th, 2015.
Sign up for My Widewalls! It's free, it's awesome, it's art!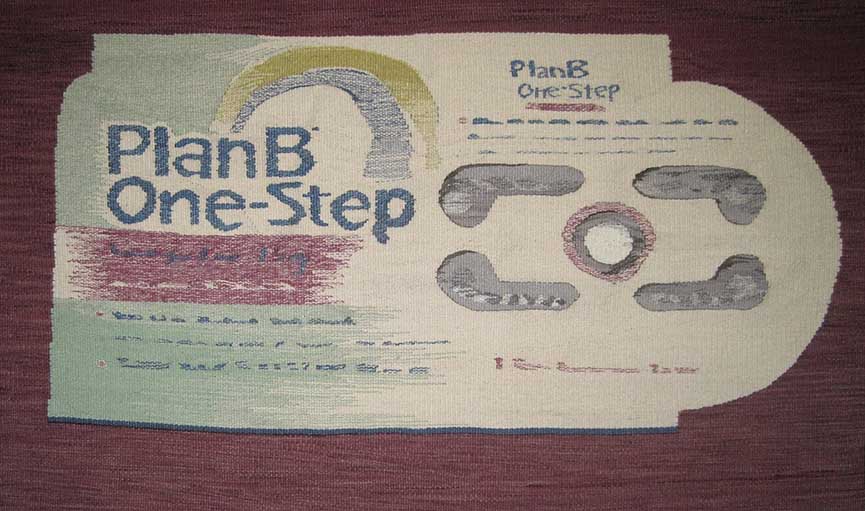 Images courtesy of SOZE Gallery.