Ever since the mid-1960s, Ernest Pignon-Ernest has been present on the streets with his drawings, serigraphs and, more recently, even digital prints, where he created the foundation of urban art as we know it today. His artistry tackles history, politics, important figures in society, it questions taboos and never stays silent. It is thorough, meaningful and always up to the point, thought-provoking and almost always site-specific. In light of all that, it comes as no surprise that the first Ernest Pignon-Ernest exhibition to take place at Galerie Openspace's new space will be dedicated to the life and death of Pier Paolo Pasolini, the Italian filmmaker who was killed forty years ago on the beach of Ostia, near Rome.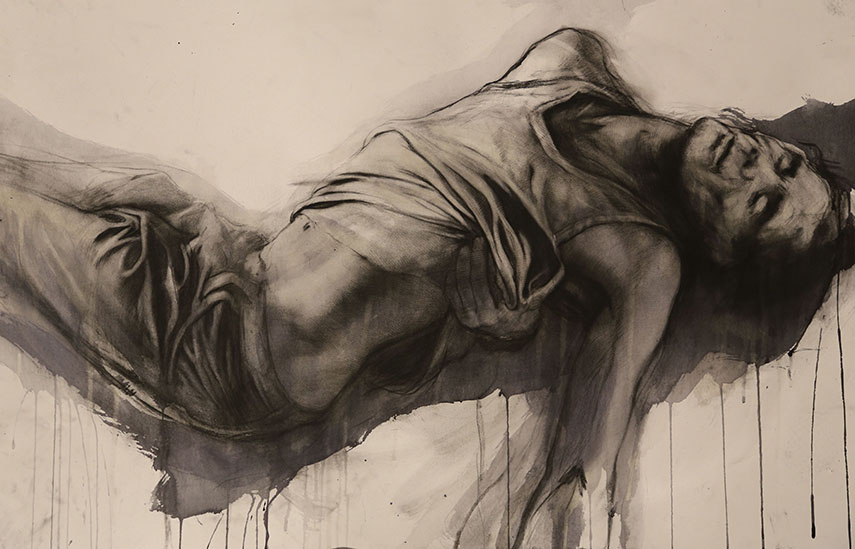 A Part of the Collective Memory
In 1966, Ernest Pignon-Ernest was on the streets to protest the French nuclear strike. In 1978, he paid a tribute to the 19th century French poet Arthur Rimbaud in Paris. In 1988, he created a piece in honor of Caravaggio in Naples. One thing that could be said about the art of Ernest Pignon-Ernest is that it is never a coincidence - the artist leaves nothing to chance as he spends months researching the subject of his project and the location in which it will take place. The latter becomes chosen based on its characteristics related to the subject, but also the entire society, its aesthetic expression, symbolic relevance, its place in the memory of its inhabitants and its heritage history. And so, his works found home in buildings like the Paris Commune (1971), or Soweto, a Johannesburg neighbourhood, in 2002. Because of his remarkable visions and their impeccable execution, Ernest Pignon-Ernest is still considered one of the absolute legends of street art and an urban art pioneer.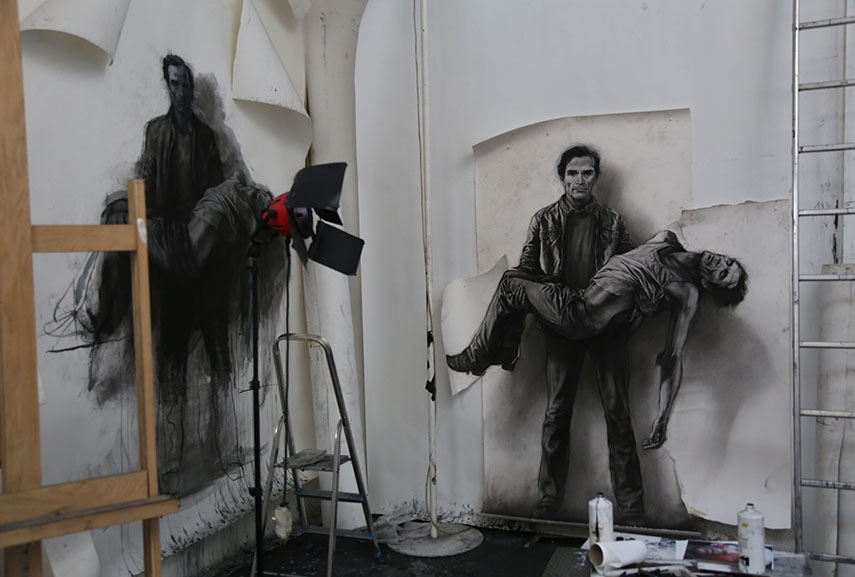 The Death of Pier Paolo Pasolini
Through a series of photographs, drawings, sketches, but also urban interventions across Italy, Ernest Pignon-Ernest re-poses the unanswered questions regarding the murder of Pasolini. In four decades since it happened it never became clear who was responsible, while evidences were disappearing, false testimonies were given, and the possible suspects were never brought to justice. The powerful image made by Ernest Pignon-Ernest found its place in cities and locations closely linked to Pasolini himself - Rome, home of his Accattone movie; Naples, where his Decameron was filmed; Matera, where The Gospel According to St. Matthew came to be; or Ostia beach and the sands he was murdered on. The drawing, which sees Pasolini carrying his dead self in his arms, is like the depiction of an unrest spirit which demands answers. "What Have You Done To My Death?"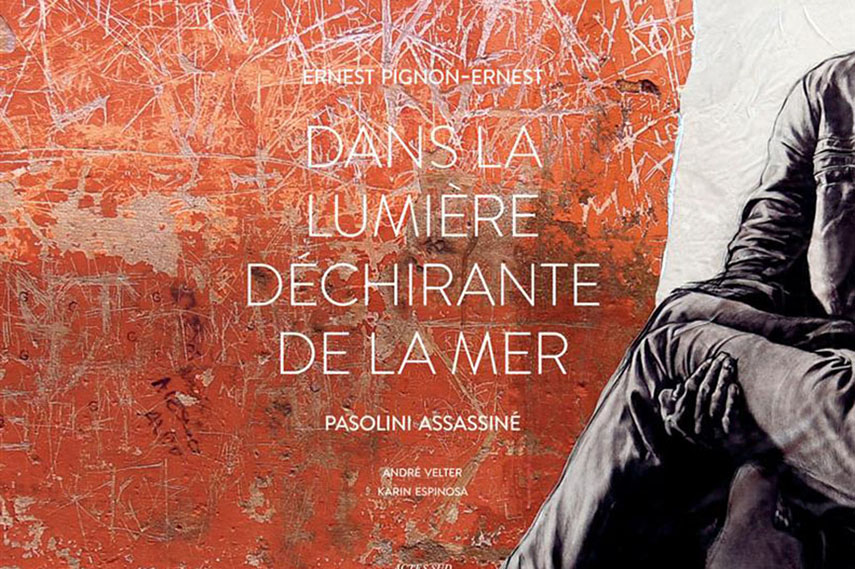 Ernest Pignon-Ernest Exhibition at Galerie Openspace Paris
Besides the streets, the work of Ernest Pignon-Ernest can be found in respected museums and galleries around the world. In 2016, his hometown Nice will host a retrospective exhibition at the Museum of Contemporary Art, and many public events will accompany it. In the meantime, Si Je Reviens - Pasolini, 2015, an exhibition of works by the legendary Ernest Pignon-Ernest, will be on view at Galerie Openspace in Paris, France, from December 12th 2015 until January 23rd, 2016. The opening reception is scheduled for December 12th from 6pm to 9pm, where the artist will also do a book signing.
Featured images in slider: The drawing of Ernest Pignon-Ernest in Rome, Ostia, Matera and Rome, 2015. All images courtesy of Galerie Openspace.