A pioneer of street art, the French artist Ernest Pignon-Ernest has been wandering around the world and wheat-pasting his monochromatic works since the 1960s. Carrying a strong political and social commentary, his large-scale black and white pieces combine Street art and Classicism. He has made the street both the setting and subject for his ephemeral works of art which echo the historical and current events occurring there.
The current exhibition at the Grand Chapel of the Palais des Papes traces the artist's rich and prolific career, presenting interventions produced from 1966 to 2019. Ecce Homo examines his artistic, intellectual and political approach for more than sixty years, through a selection of works from the Lelong & Co gallery in Paris, private collections, the Montauban museum and photographic evidence of his prolific work in the streets of the world.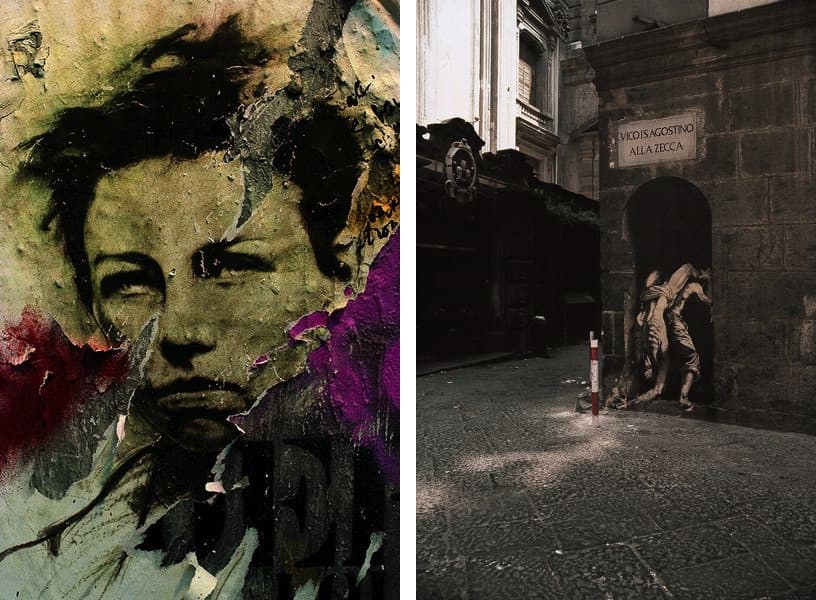 The Street As Both the Setting and Subject
Born in Nice in 1942, Ernest Pignon-Ernest began his career in architecture, interested in the city as a setting for his work. He has produced numerous urban interventions that brought him notoriety. Many of his artistic experiences were preceded by a search for an outdoor space.
As he once explained, places are essential materials which he tries to understand and grasp in its entirety. His images are therefore developed and born from the places in which he aims to set them.
This insertion aims at both making the place a "visual space: and working on its memories, revealing them, stirring them up and intensifying the symbolic (...). I do not produce works in a situation; I try to produce situations with works.
Poignant Street Portraits
Committing himself to the urban environments, Ernest Pignon-Ernest became known for his charcoal and black chalk sketches of human-sized figures which he wheat-pastes to the city walls. Characterized by great depth and realism, his human figures trigger face to face encounters with passers-by.
Always traveling and feeding on encounters, the artist has created thousands of works, always in a spirit of political and social commitment. He can be described as a defender of big causes, guarding the memory and the collective history.
Ernest Pignon-Ernest at Palais de Papes
Produced by the City of Avignon and Avignon Tourism, Ecce Hommo will be on view at Palais de Papes in Avignon until February 29th, 2020. The exhibition features nearly 400 works, including photographs, collages, charcoal and black ink drawings and documents, evoking his interventions from 1966 to the present day.
In January 2020, the artist intends to create "in situ" a work for Avignon in the area of ​​the Treasury Lower Palais des Papes.
Featured image: Ernest Pignon-Ernest - Pasolini, Scampia, Naples, 2015 © Ernest Pignon-Ernest.