Ernst Hilger is one of the most renowned art collectors in Europe. Based in Vienna, he has been involved in art collecting for over 40 years, while his collection reflects the breadth and diversity of art and artists that have inspired him both as a gallerist and a collector. As this famous collector and gallerist says himself: My collection reflects the diversity and exciting unconventionality of our different exhibition spaces. And, indeed, Ernst Hilger collection is quite diverse in so many ways: there are different art movements represented, different generations of artists, it's geographically diverse (with artists from different parts of the world), etc. This amazing collection is now presented to the public in a five part exhibition series, and the first one is entitled The Hilger Collection. Part 1: Works on Wood and Paper.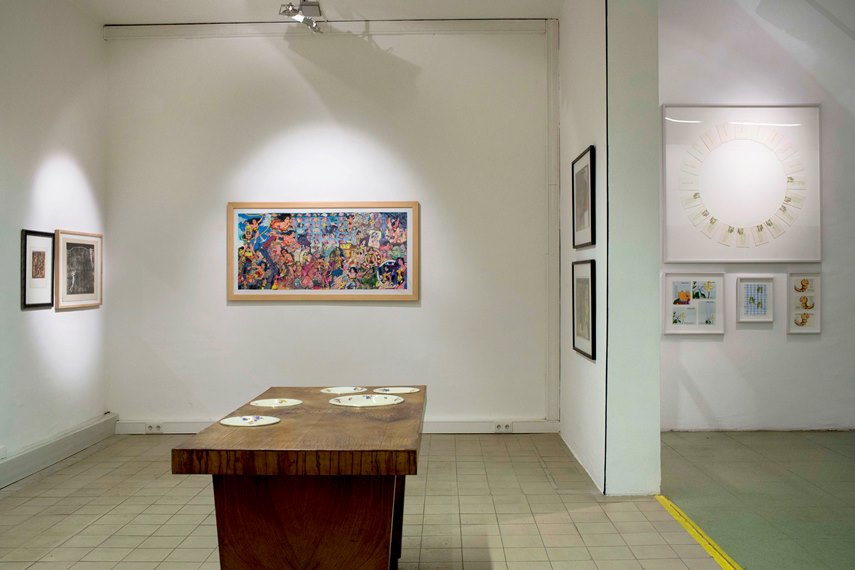 Ernst Hilger Collection – Rich Art Diversity
There is no way for creating and maintaining such a rich collection, without an extensive knowledge of the international art market. But, the knowledge itself is not enough. Ernst Hilger conducts on site researches in the art hotspots in the cities he visits, and this great collector travels a lot. Of course, there are a number of art fairs that must be visited, but also many other art spaces (galleries, in the first place). When it comes to Hilger's collection and the first exhibition of its works, here what the collector and gallerist said about it: All these artists are represented in the collection with major work groups, in addition to Alfred Hrdlicka, Hans Fronius, and Leo Zogmayer, who we supported with elaborate catalogs and prominent museum shows, as well as presenting them with great commitment both in the gallery and at international fairs. 35 years at Art Basel, 25 years FIAC Paris, and 40 years ART COLOGNE, just to name a few of the fairs at which we've participated for decades. ERRÓ is another artist that we presented early on and who is now world famous. This too will be reflected in the exhibition series of my collection.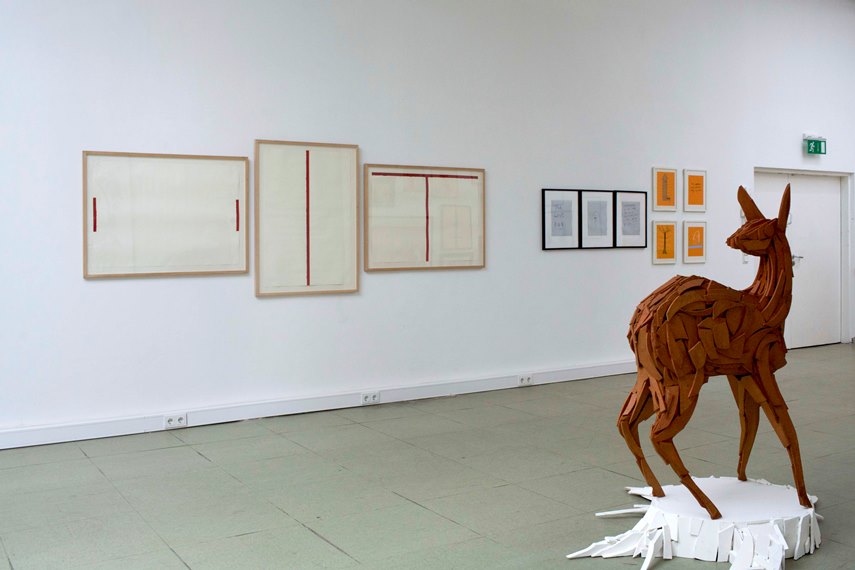 Works on Wood and Paper from Ernst Hilger Collection
So, during the exhibitions presenting fascinating Ernst Hilger collection, the visitors will have an opportunity to see works by: Maria Anwander, Ilgen Arzik, Christian Ludwig Attersee, Joseph Beuys, Erik Binder, Jessica van Brakle, Maria Bussmann, Ian Burns, Piero Pizzi Cannella, Bruno Ceccobelli, Sandro Chia, Gunter Damisch, Martin Disler, Jim Dine, Jean Dubuffet, Marcel Dzama, Christian Eisenberger, ERRÓ, Flavio Favelli, Giuseppe Gallo, Alberto Giacometti, Anton Henning, Alfred Hrdlicka, Peterson Kamwathi, Anton Kannemeyer, William Kentridge, Jirí Kolár, Karl Korab, Alastair Mackie, Dave Mullen, Josef Felix Müller, Walter Navratil, Heinrich Nicolaus, Hermann Nitsch, Oswald Oberhuber, Pablo Picasso, Cameron Platter, Markus Prachensky, Mel Ramos, Robert Rauschenberg, Franz Ringel, Michael Scoggins, Deborah Sengl, Hans Staudacher, Marko Tadic, Ernesto Tatafiore, Marco Tirelli, Andy Warhol, Jenny Watson, Lawrence Weiner, Fritz Wotruba, Rose Wylie, Phillip Zaiser, Thomas Zipp and Leo Zogmayer.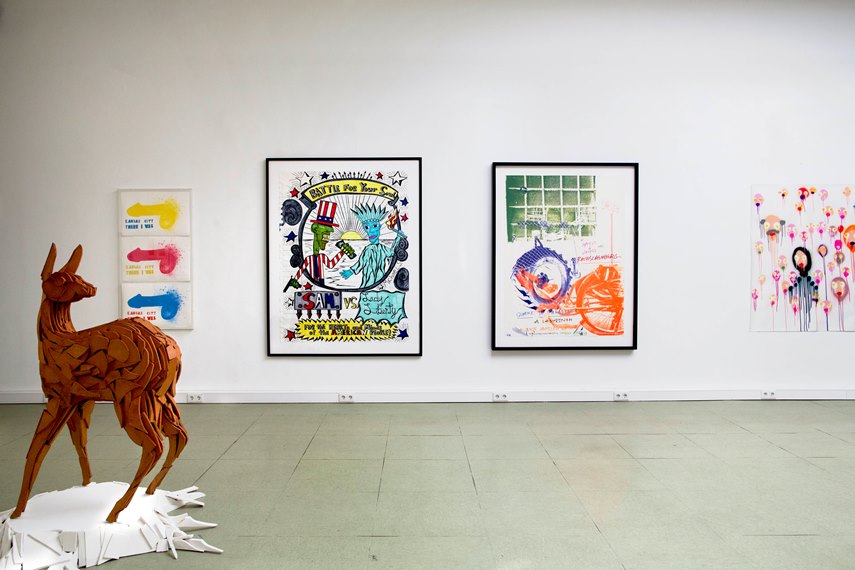 Works on Wood and Paper at Galerie Ernst Hilger in Vienna
The Hilger Collection. Part 1 marks the beginning of a five part exhibition series, in which Ernst Hilger will present his private collection to the public. The exhibition will not be per se a commercial one, but as some artists are represented with large numbers of works in the collection, Mr. Hilger would consider selling select works. This unique exhibition opened on February 27 and will be on view until June 11, 2016 at Galerie Ernst Hilger – BROTKunsthalle in Vienna, Austria.
Featured Images: The Hilger Collection. Part 1: Works on Wood and Paper. credit: Katharina Stögmüller/The Hilger Collection. All Images courtesy of Galerie Ernst Hilger.