The world-renowned Russian-American sculptor Ernst Neizvestny has died at the age of 91. News agencies report that Neizvestny passed away on Tuesday, August 9 in New York City, in a hospital, where he was admitted with abdominal pains. Ernst Neizvestny was a famous artist in Soviet Union, before he immigrated to the United States in 1976, for "aesthetic differences with the regime". Russian president Vladimir Putin sent a telegram to the artist's relatives describing him as "one of the greatest sculptors of our times", adding that his death is a "grievous loss" for world culture. Vladimir Medinski, Russian Minister of Culture told that Neizvestny had "expressed the power and indestructibility of the human spirit in his work."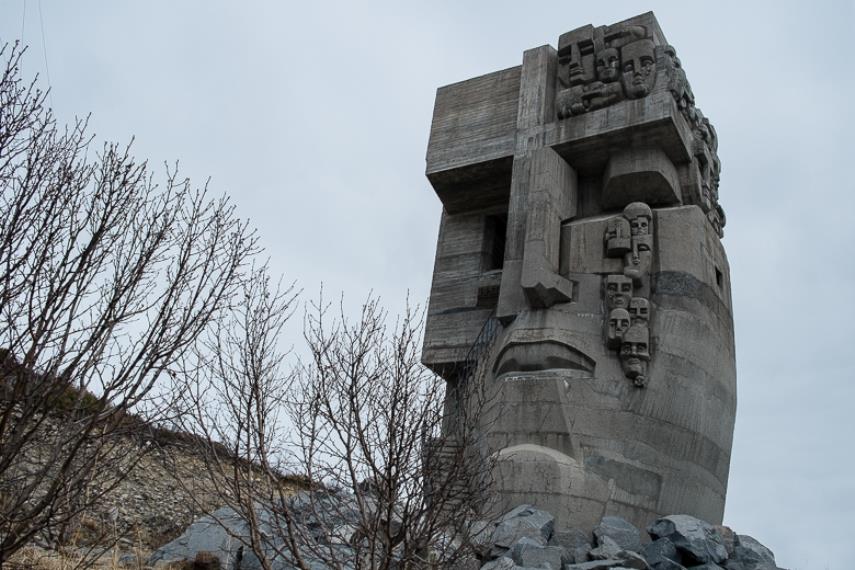 Artist's Life in Turbulent Times
Ernst Neizvestny was born in Yekaterinburg in 1925. The political situation largely determined and influenced both his life and work. His family was under constant attacks during the infamous Stalin's purges. When the Nazi Germany invaded Soviet Union in 1941, Neizvestny joined the Red Army, and was seriously injured. He managed to survive, and he received the Order of the Red Star and became a prominent veteran of the Soviet Red Army. After the war, Neizvestny studied visual arts and philosophy at Universities in Riga and Moscow. In the late 1950s, he began creating sculptures that would eventually made him famous. While he was living in the Soviet Union, his life and work were often subjugated to threats, criticisms, and danger. His father was fighting against the Bolsheviks during the Revolution, while the expressionist style he used was highly criticized. He even had direct conflict with the Soviet political elite, particularly with Nikita Khrushchev. In 1976, as a Jewish citizen, he was allowed to leave the Soviet Union, and he immigrated to Switzerland, and then to the United States, where he lived until his death.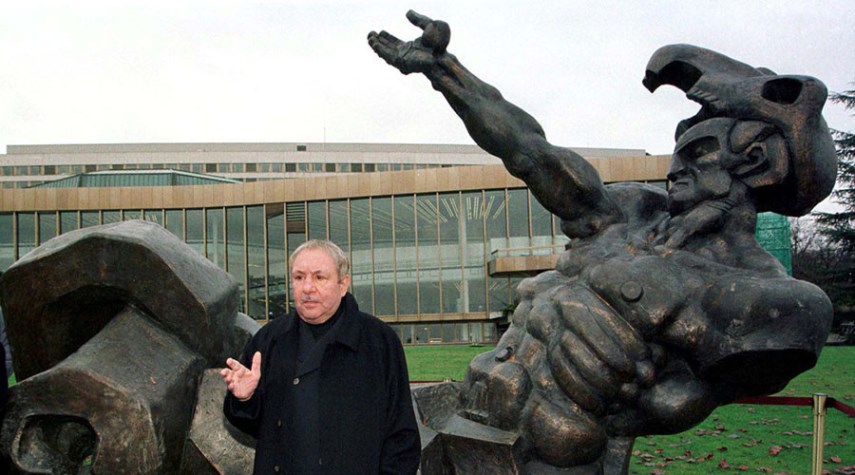 The Art of Ernst Neizvestny
Neizvestny's art is best-known for his gigantic sculptures that can be found all around the globe. Although he preferred bronze as material, his monumental sculptures were usually made in concrete. The artist's sculptures usually depict human faces, or are based on different forms of a human body. What is common for all of the Neizvestny's sculptures is expressionist style he used. His works can be found in many places across the globe, such as at the site of the former Nazi concentration camp in Auschwitz, the United Nations in Geneva and the Vatican. One of the artist's best-known works is The Mask of Sorrow from 1996 (located in Magadan), dedicated to the victims of political repression in Soviet Russia. His art, but also his philosophy was highly respected in "the West". Alexander Calder once said to Neizvestny: "All my life I create the world of children, and you create the world of man". Famous American writer Arthur Miller described Neizvestny as "the artist of the East". Neizvestny's works and approach contributed a lot to contemporary sculpture practices.
Ernst Neizvestny Speaks About his Art, Influences and Inspiration
Neizvestny versus Nikita Khrushchev
What will always remain remembered about Ernst Neizvestny is his famous confrontation with Soviet leader Nikita Khrushchev. During an exhibition in Moscow in 1962, Khrushchev came and called Neizvestny's art "degenerated", describing it as a "shit". He told: You're an interesting person. There's the devil in you, but an angel somewhere too. Neizvestny was not intimidated by these comments. He replied to the Soviet leader: I'm not afraid of your threats. The creator was highly praised for this act of courage and fight for the freedom of art expression. Despite disagreements between them, Neizvestny designed and built Khrushchev's tombstone.
Featured Image: Ernst Neizvestny (via rt.com); Ernst Neizvestny - Centaur Adam. All Images used for illustrative purposes only.