Erotic art was always under the eye of the public and was often condoned, censored or banned accordingly to the cannons of desirable and moral behavior. Certainly, as the time passed by and the social climate has changed globally, the very perception of it has transformed; even in the UK, which is often perceived as a conservative society.
The time has come for the first ever Erotic Art Exhibition in London, which is going to be presented at Copeland gallery this month. As a matter of fact, it is going to be an ongoing happening filled with various events from drawing classes, live performances, concerts, and workshops.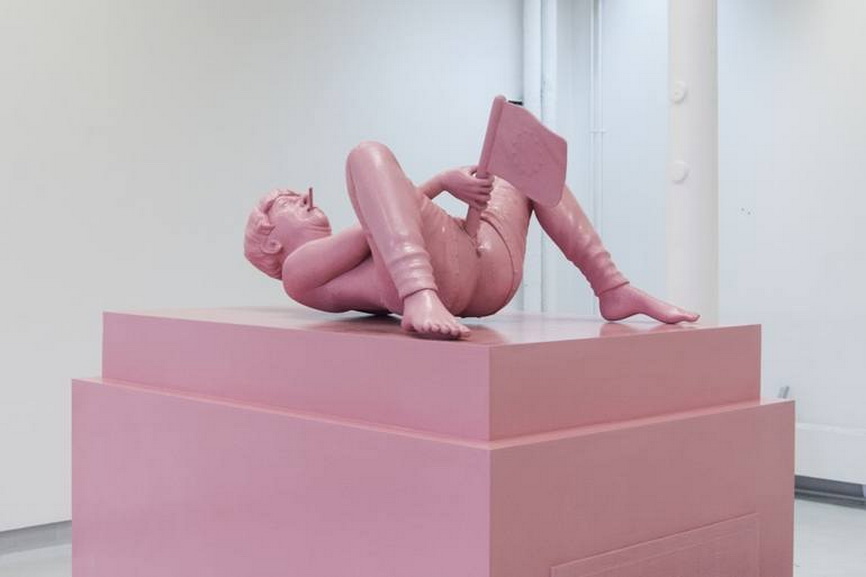 On Desire, Kink, and Seduction
The Erotic Art Exhibition is centered around the works selected upon an Open Call and it gathered a number of ninety international artists. Alex Egorov, Egypte Erotique, Mary Webster, Suzie-Q, Mike Barefoot and Tobias Ginski are just some of the names which are going to compete for a prize of the best artist of this taboo-breaking show of £1000.
Two specific installations will be presented. The first one is titled Pussy Bed and is a work of Angela Wooi, who showed it at Turner Contemporary. As the title suggests, it is a real bed wrapped with vulvas made of fabric and the participants are encouraged to lay on it in order to enjoy erotic tales. The other one is a controversial sculpture Our Theresa by Ellie Pennick of a woman holding a flag in her vagina.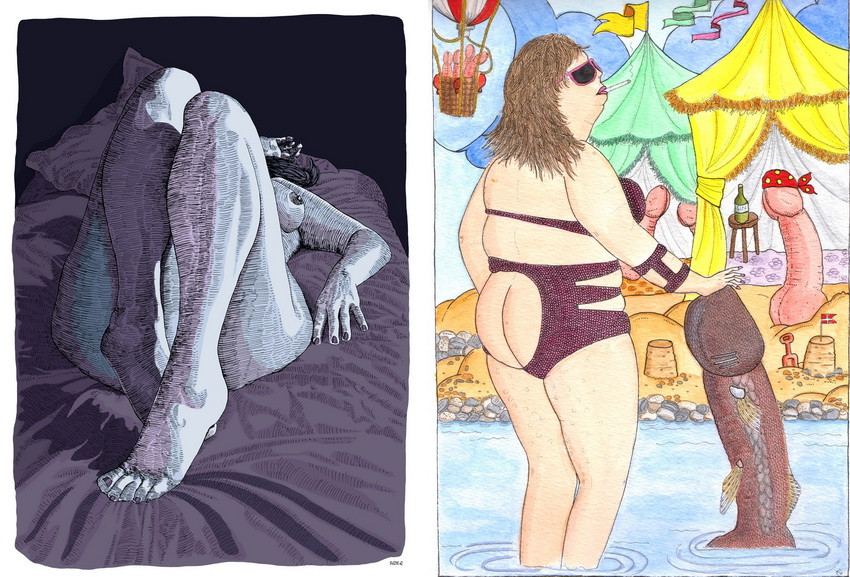 About The Following Programs
On Saturday, 28 April, within the presentation titled Self-published artists, German photographer Korbinian Vogt, and Polish photographer and writer Jens Peper, will present their current work. Aside from the presentation of his photographic practice, the established American photographer Roy Stuart will run a workshop with six other photographers, while on Sunday, 29 April, John Button will give a lecture titled Honest erotica: the tradition of erotic illustration from the belle epoch to the 1960s.
In the later hours, various performances will take place. Charlie Bouquett is a dark cabaret and circus showgirl who is going to perform each night. On Thursday evening the public will have a chance to experience, the incredible Charlyne Chiappone, who is going to do a body suspension and Shibari act along with Sami Samissim, while on Saturday the fabulous duo The Dolls will perform their daring dance and fire show.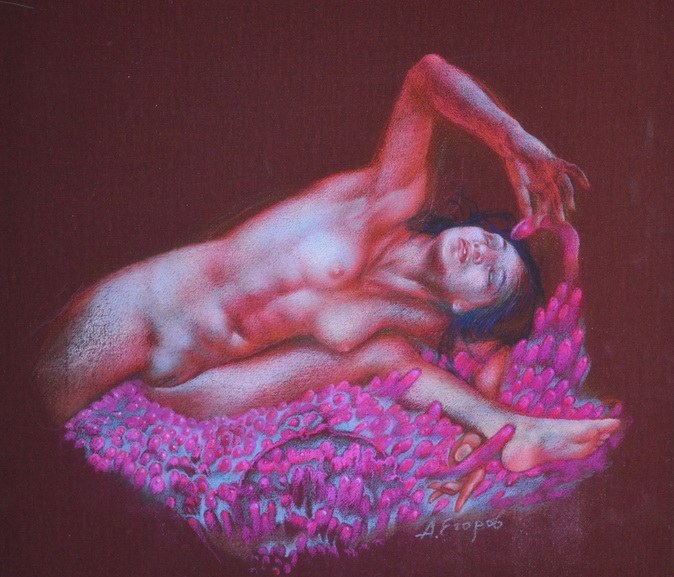 Erotic Art London at the Copeland Gallery
This outstanding exhibition with extensive following programs will take place at the Copeland Gallery from 26 to 29 April 2018. The public can buy tickets from Ticket Tailor for this event in advance for a price at £14.50, while at the door the price will be £16.50.
During the exhibition, erotic poetry readings, as well as drawing classes will take place each day. Two of them will be run by a London's best-known drawing class guide Simon Whittle, while The Life Drawing Gymnasia will run a more performative one under the title Ballet Meets The Cirque De Soleil.
Featured image: Tobias Ginski - Three girls. All images are courtesy of Erotic Art Exhibition London.