The work of Marquis de Sade has been shocking for generations. He was sentenced to death, his books were censored, and a range of artists, authors and psychologists have been involved in his work. The writings of De Sade became the symbol of the world forbidden, and he himself became a personified perversion.
The publishing house Goliath has recently published a unique, text-free collection of all erotic illustrations from Marquis De Sade's books. Titled Marquis de Sade – 100 Erotic Illustrations, this impressive book brings together the collected graphics from 4000 book pages.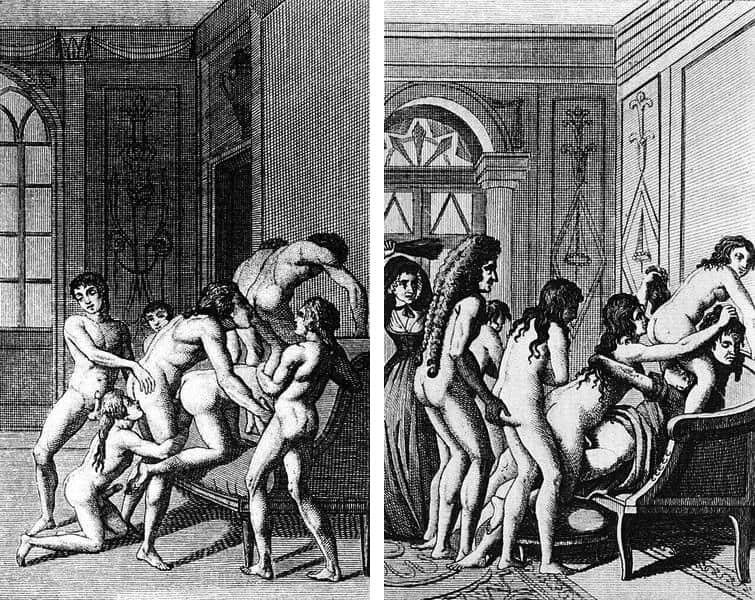 Staying True to His Nature
A radical 18th-century libertine, Marquis de Sade left a profound mark on our culture. The most extreme author of his time, De Sade was sentenced to prison for his work but refused to recant his principles or tastes to get out of jail. "Either kill me or take me like this, for I will not change," wrote the de Sade to his wife in 1783 from his jail cell.
Born as a French nobleman, de Sade changed his lifestyle after fighting in the Seven Years' War, spending his entire fortune on gambling and women. Associating with prostitutes and regularly compelling servants and maids to perform sexual acts which were described as blasphemous, he was officially labeled "lewd" and imprisoned for the first time in 1765.
He often used his status to force others to participate in his orgies. After several accusations of sexual assult, he was arrested in 1777 and sentenced to life imprisonment. It was in prison where most part of his work was created.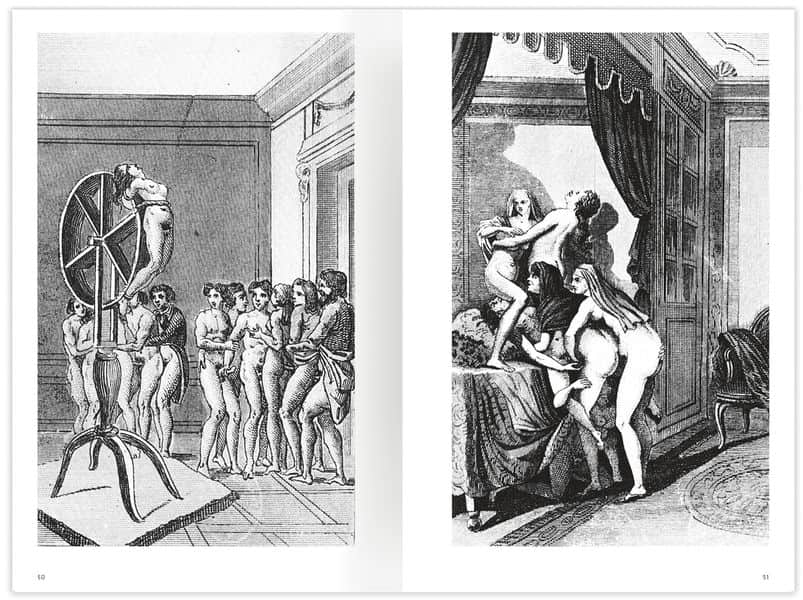 Insanely Obsessed With Vice
In prison, de Sade wrote extensively, defying both the moral and religious norms of the times. De Sade was freed in 1789 with the storming of the Bastille, but many of his writings were lost in the revolutionary turmoil.
Unwilling to adapt to the social changes of the revolution, he was imprisoned once again and sentenced to death. He managed to escape the guillotine, only to be sent a short time later to a lunatic asylum because of his debts and a lawsuit with a diagnosis stating he was "insanely obsessed with vice". He died in the asylum in 1814.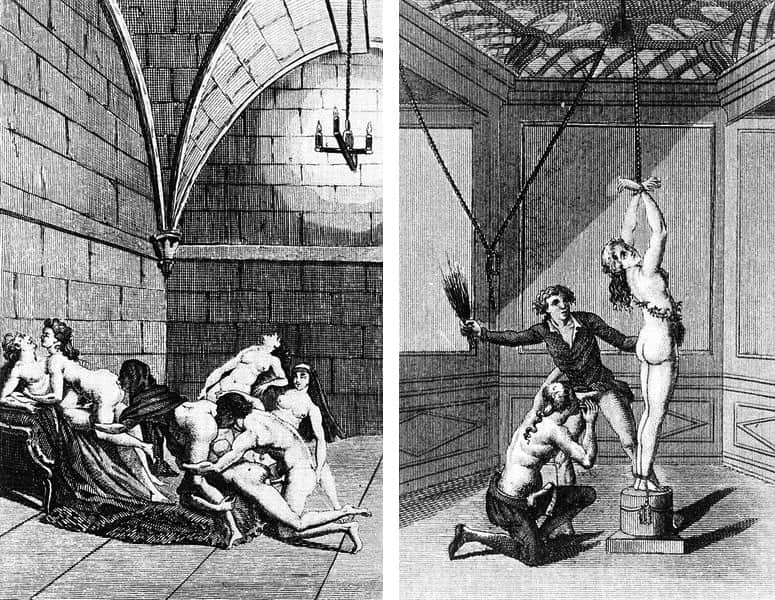 Complex Works
After hiring an artist to illustrate his collected writings, he published it in 1797 accompanied by 101 copper engravings with sex scenes, most of them of a sadomasochistic leaning.
Since then, these writings have been forbidden, burnt, banned, censored, and interpreted by notable psychologists and writers. Rather complex, these works contain shocking scenes between all genders, as well as humiliation, sodomy, incest and murder, hemmed with moral-philosophical discussions, anti-clericalism and justifications for (his) radical egoism.
With the latest Goliath's volume, the audience can now explore the breadth of visual representation of de Sade's provocative narratives.
Editors' Tip: Marquis de Sade: 100 Erotic Illustrations
Everyone knows what sadism is, but many have not read the works of Marquis de Sade. Nor must they, as we have taken the illustrations that accompanied his collected writings, commissioned by de Sade himself, and present them here in a deluxe, text-free hardcover edition.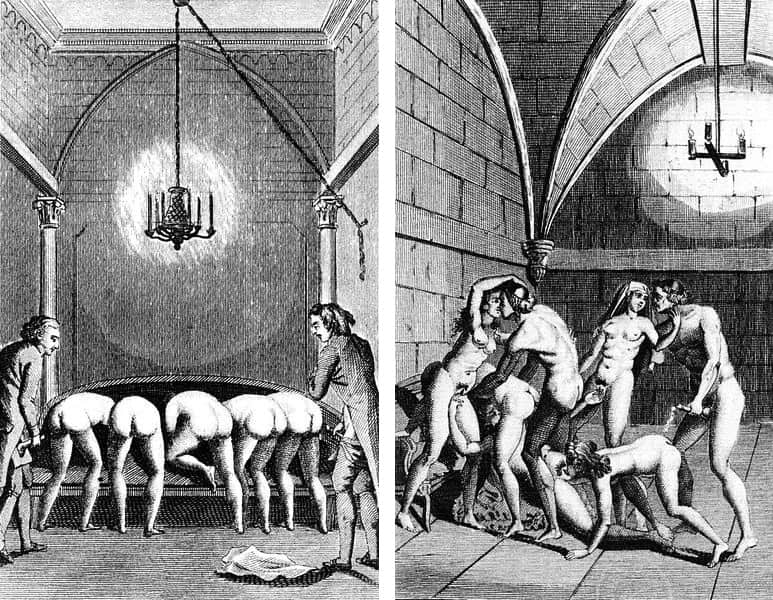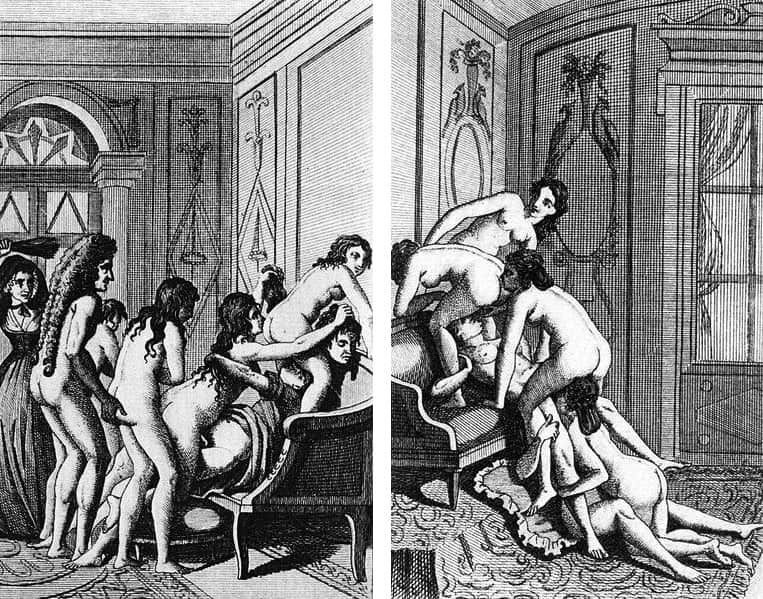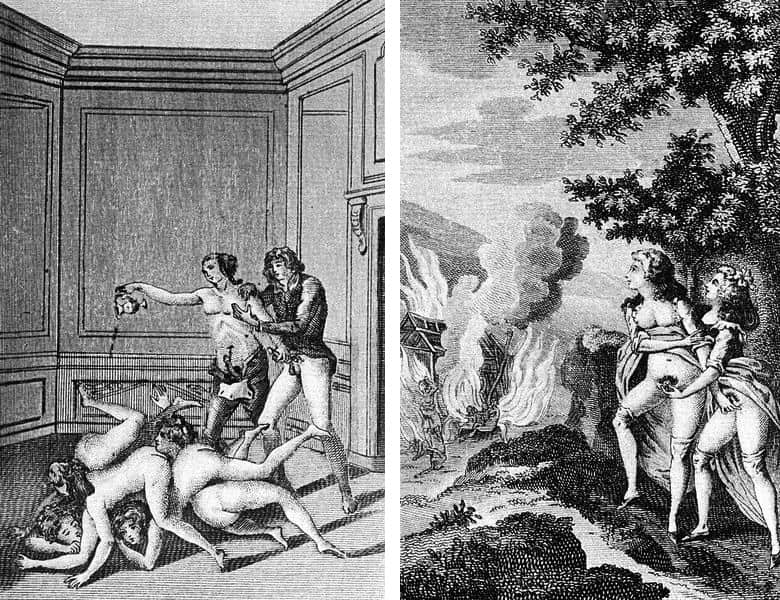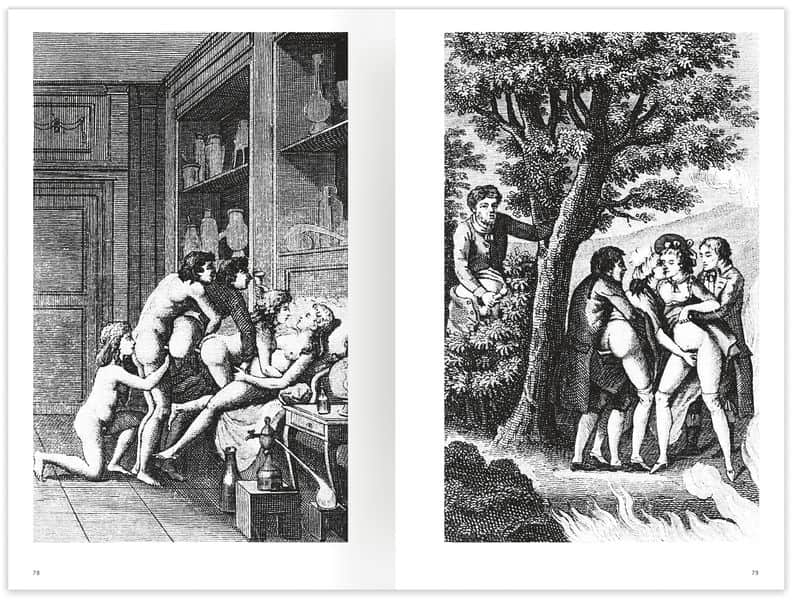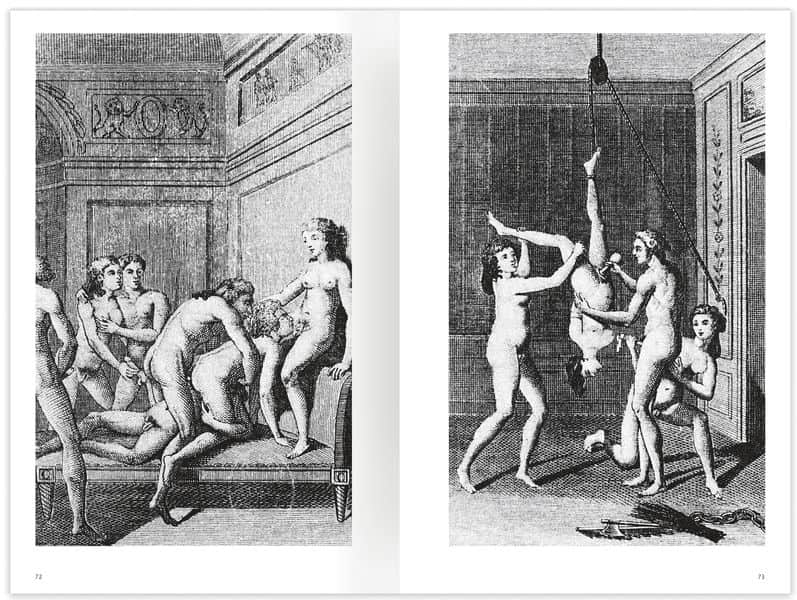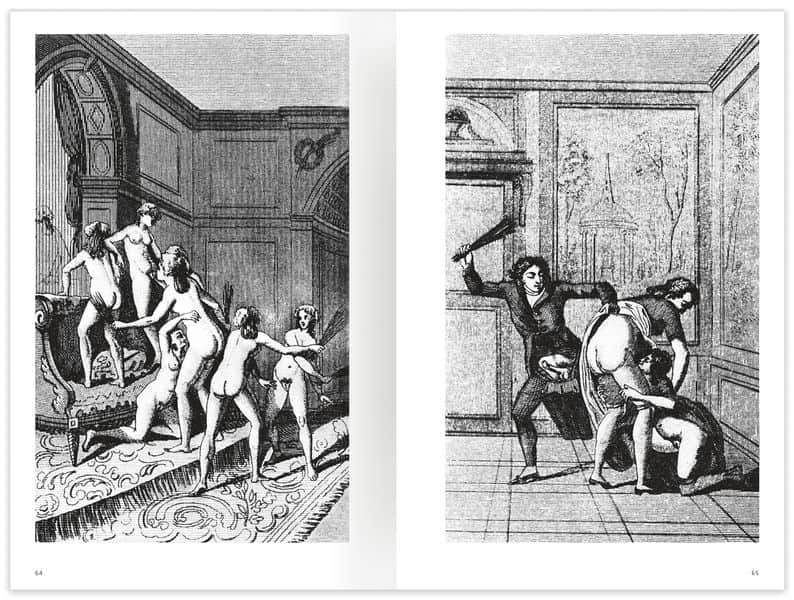 Featured image: Marquis De Sade Illustration (detail). All images courtesy of Goliath.