Published by Goliath, Photographia Erotica Historica is a leather-bound miniature book with over 380 pages filled with photographic "obscenities" from the turn of the century. This unique erotic collection is reminiscent of times when printed nudity still had to be hidden.
Photographia Erotica Historica is a very small book, sized no larger than 3 inches in height. Yet, two-hundred photos were squeezed into it, allowing us to investigate how people portrayed more than one hundred years ago.
Among other things, this leather-bound and gold embossed miniature book is a true testament to how erotic photography stood the test of time.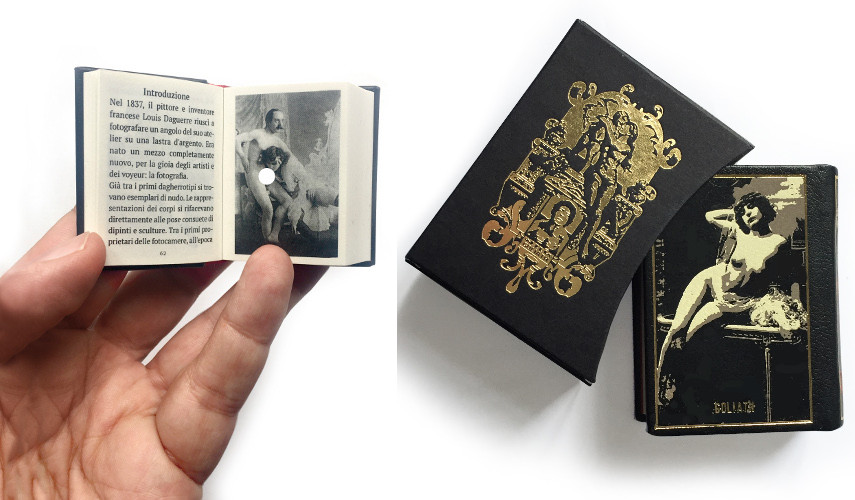 History of Images Within Photographia Erotica Historica
Some of the very first erotic daguerreotypes, named after the French painter and inventor Louis Daguerre, were of erotic character. Like the trend with erotica pictures dictated back than, a lot of these images were imitating poses found in classicist paintings and sculptures, and many images within Photographia Erotica Historica follow the same line.
Photographers who made these images usually stayed anonymous or they worked under a pseudonym, and the artists of Photographia Erotica Historica are no exception.
These photographs took the world by storm during the late 19th century as there was a high demand on the market for erotic pictures of real people. This situation really escalated with the introduction of the more affordable and simpler to use Kodak cameras. Simplified process and development allowed ordinary people to own and use cameras, and, as a result, erotic imagery blossomed.
Photographia Erotica Historica's so-called "obscenities" were all targeted by the state who hoped to ban the production and distribution of such content. However, they now stand as proofs of a triumph of erotic photography that managed to change the Western societies' perception of nudity.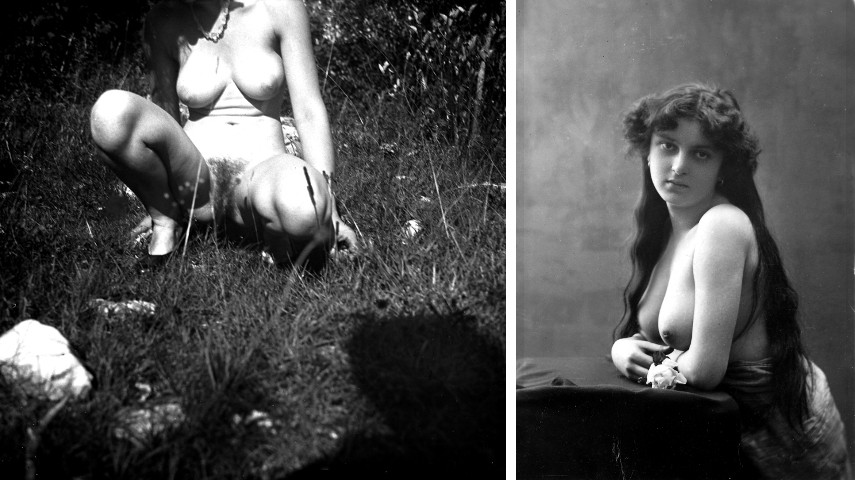 About Goliath, the Publisher
The Berlin-based Goliath established itself as a highly acclaimed international publisher of diverse photography that often ventures into the realms of controversial, erotic and sub-cultural.
"We don't believe in pornography, but in fun and art – and of course in good photography." This has been Goliath's mantra ever since its early days and nothing really changed over time.
Its wide interest in challenging perspectives and visual entertainment is truly unprecedented, something many bold contemporary artists noticed and signed on to work with Goliath.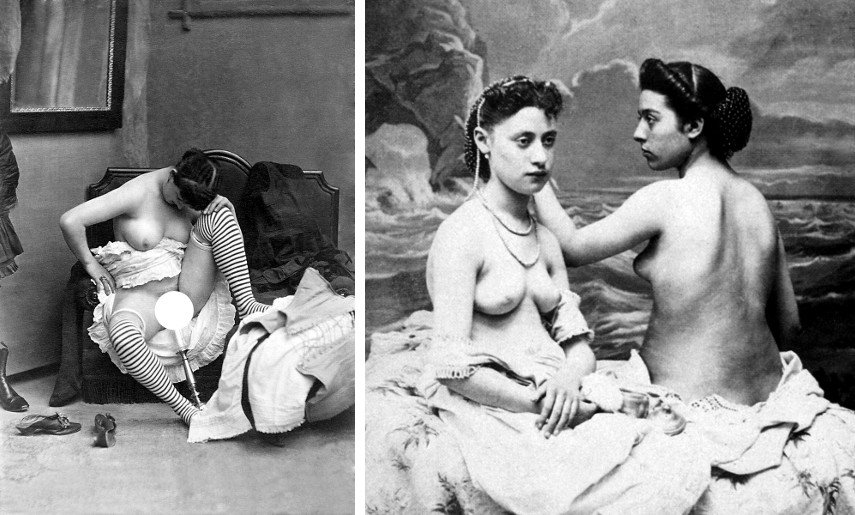 Vintage Erotic Photography
Nowadays, erotic photography is widely accepted as a valid genre of art, highly respected within most art communities. It should not be forgotten that this category of photo-making had its way paved by images like the ones from Photographia Erotica Historica, pictures taken at a time making such imagery was a lot more challenging technically and was viewed as a gigantic taboo.
Photographia Erotica Historica is a true homage to both the photographers and the images of that time. Furthermore, it stands as an artwork on its own merit as this erotic photography miniature book is a fantastic demonstration of liberal and enlightened interaction with erotic or pornographic content.
 Editors' Tip: Photographia Erotica Historica: Miniature Book – Vintage Erotic Photography
A miniature book is a very small book, sized no larger than 3 inches in height. These books became more popular in the last few decades of the 19th century because they were portable and easy to hide. Many are bound in fine leather, gilt and contain excellent examples of woodcuts, etchings, or watermarks. Subjects range from the Bible, encyclopedias, stories, and of course to the desired miniaturization of e:r:o:t:i:c:a:s. Many are now collectors' items, with prices ranging from a few hundred to many thousands of US dollars.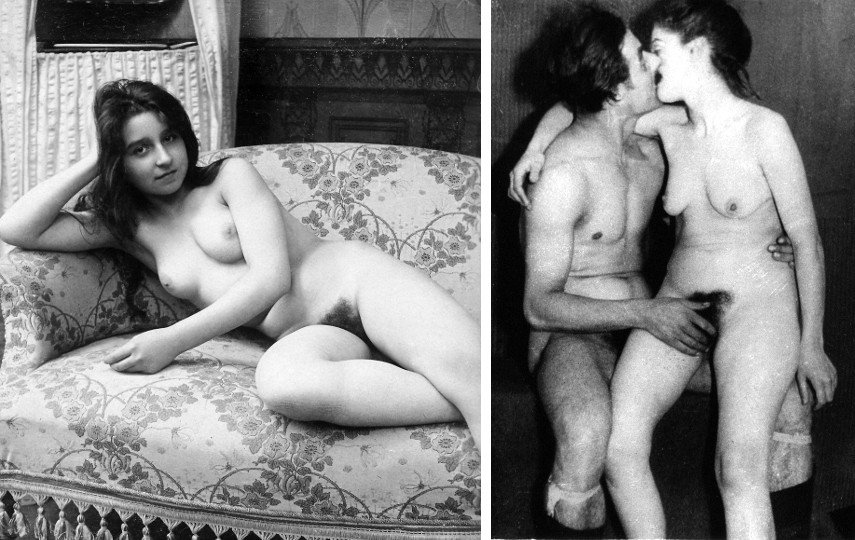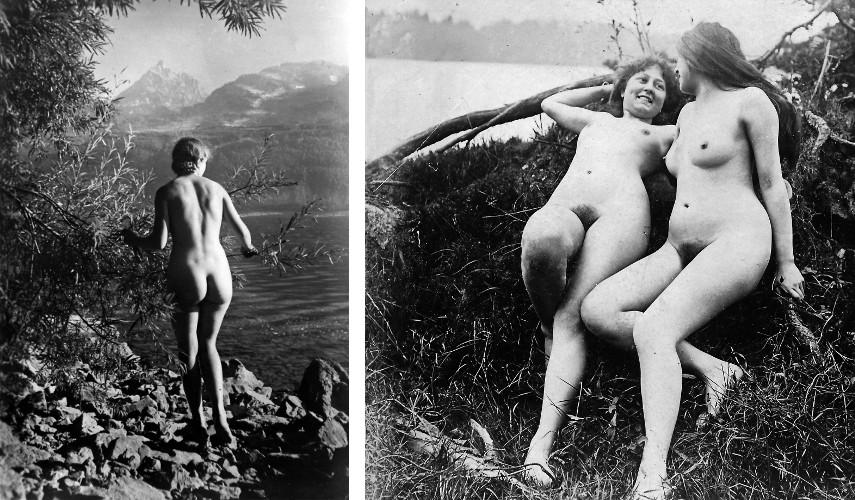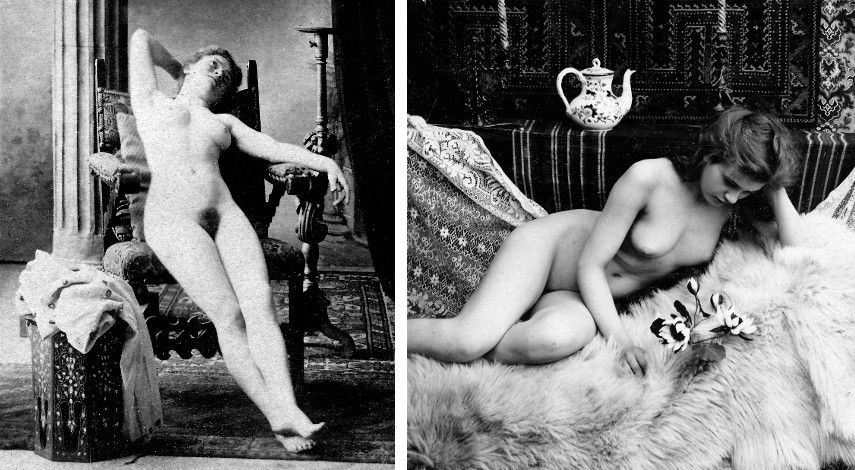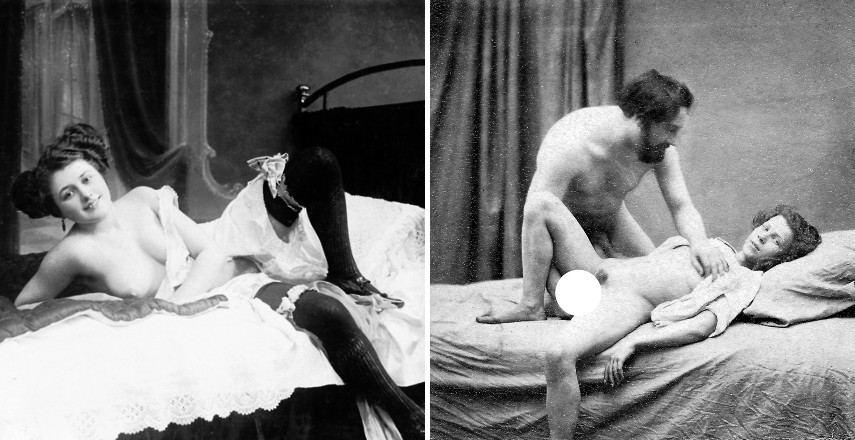 Featured images: Erotica Historica Book; Three Photos from Photographia Erotica Historica. All images courtesy of Goliath.