The theme of desire remains a universal one within art regardless of any particular style or medium. However, the interpretation of desire largely depended on the moral canons of the times; ancient cultures nurtured the depictions of romance, lust, and sexual passion, and then that started replacing it with humility proposed by the Christianity. The first explicit depictions started appearing with the increasing urbanization around the 18th century.
The upcoming exhibition titled Qriosa: Secret room for indecent objects at Galerie Alexis Pentcheff tends to unravel all of those prevailing forbidden impulses of desire present throughout the art history and interpret them accordingly in a new context.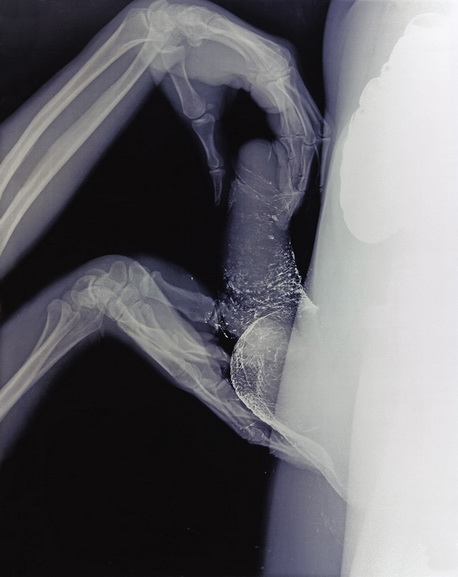 The Erotic Art For Mature people of Confirmed Good Morals
This unusual, perhaps for some even obscene survey tends to examine how desire and lust were represented in visual art from the Second Century until the present day.
It will encompass the works of modernist masters such as Degas, Matisse, Renoir, De Chirico, and Grosz, a rare antique mosaic, as well as an exceptional 19th-century watercolor series, X-rays by Wim Delvoye, and original works by Petites Luxures and Ben Vautier's Sex Maniac paintings and objects.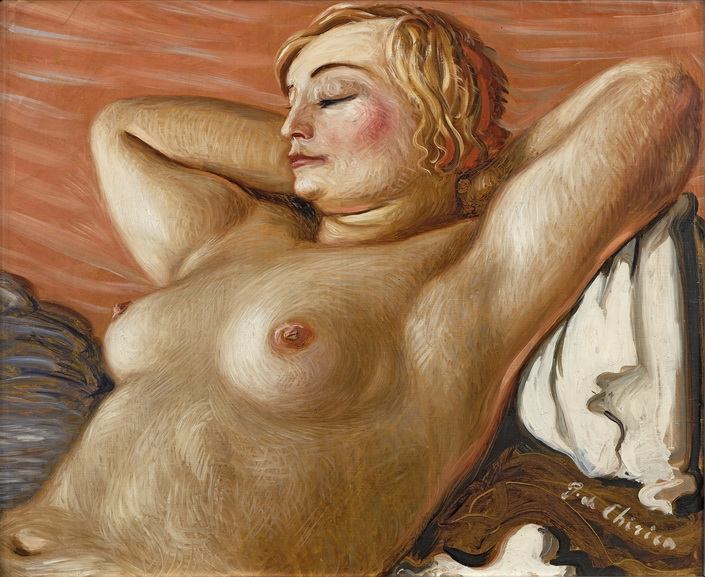 Few Words More About The Works
The painting of Giorgio De Chirico is a portrait of a nude woman caught in a dreamy state; it reveals the desire of the viewer's gaze while it escapes any space and time constraint, while on the other hand, the nude of the Impressionist Pierre-Auguste Renoir takes a more classical stance although it is suffocated with the sensuality and desire.
An exceptional group of 19th-century watercolors are featuring voluptuous and quite explicit erotic scenes; these compositions go beyond the good taste and plunge the viewer into inevitable voyeurism.
The highlight of the exhibition will be the antique mosaic featuring the tragic Greek myth of Hero and Leander, the saga about the devotion and love sacrifice. Namely, the priestess Hero guides her lover Leander to her tower with a lantern. Leander joins her swimming across the sea, but during one stormy night, the lamp turns out and Leander is left to himself in complete darkness. The following morning, Hero finds Leander's body among the reefs and decides to commit suicide.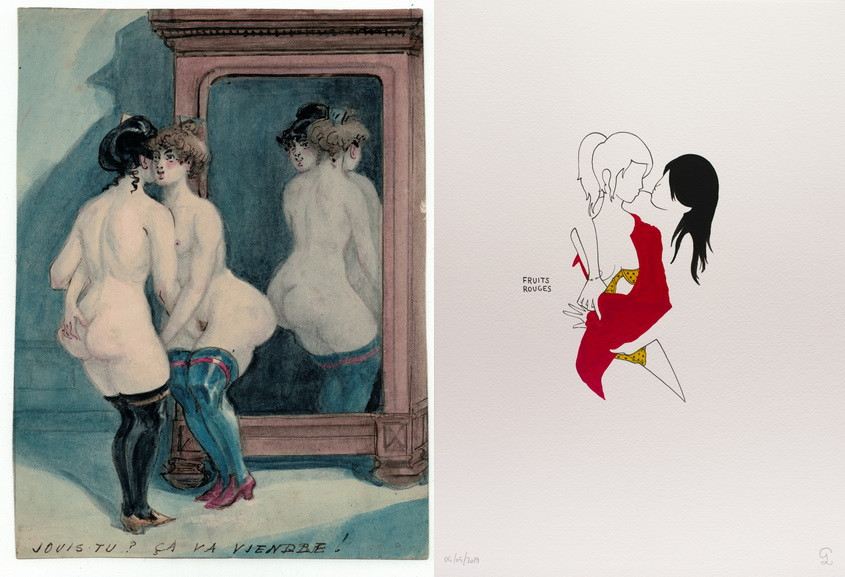 Qriosa at Galerie Alexis Pentcheff
This multi-faceted exhibition will contribute to a better understanding of social, cultural and religious shifts which reflected on the development of erotic imagery and the expression of sexuality over the centuries.
Qriosa: Secret room for indecent objects will be on display at Galerie Alexis Pentcheff in Marseille until 13 July 2019.
Featured image: Hero and Leander Mosaic. Roman Empire, 2nd-3rd century. Opus tessellatum polychrome, 77 x 55 cm. All images courtesy Galerie Alexis Pentcheff.