Throughout the centuries, the female beauty has captivated the imagination of various artists, and so portraits of women became a commonplace of art history expressed through various media. However, the lens of many photographers celebrated the female figure the most and some of them have built their oeuvres on the exploration of the female sensibility.
A good example for supporting this claim is the artistic practice of a Dutch photographer Erwin Olaf. Providing a fresh interpretation of his more than three decades long artistic practice and to honoring his 60th birthday is the renowned gallery specialized in the modern masters of photography, the Hamiltons Gallery, where a presentation of Olaf's astounding photographs of women will be held.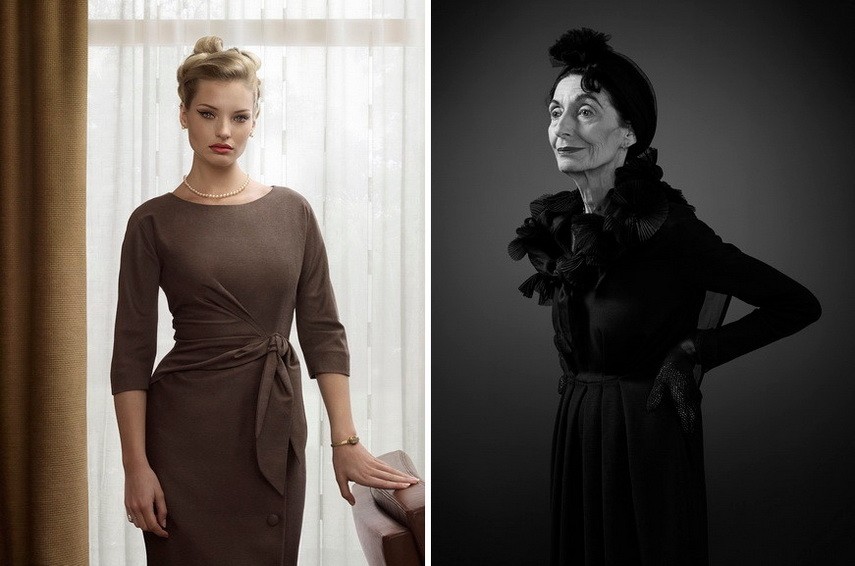 The Gaze of An Avid Beholder
Erwin Olaf gained fame in the late 1980s after receiving a few important prizes for an impeccable approach to the medium focused on exploring themes such as sexuality, class, race, and religion. As time passed by, the acclaimed photographer became more concentrated on achieving the painterly or cinematic effect with his images, best expressed through a project conducted in Berlin, Shanghai and Palm Springs, each devoted to the changes these cities underwent in the modern world.
However, the recurrent subjects in his works are women, since Olaf is convinced that he can photograph women with more clarity than he can men; he recently stated:
With female talents, I can be fairly critical and say exactly what I want them to do, whereas beautiful boys can throw stardust in my eyes… It is very inspiring to work with the sensitivity of women – I love the emotion that is layered under the skin and in the eyes and it is one of my joys to work with women in this way... They are my muses in my work.
The Installment
The selection encompasses vintage prints which have never been shown in a gallery setting, as well as Olaf's journalistic images and early photographs taken in his studio. All of the images featuring women are set against staged backgrounds with painterly lighting in a flattering and dignified manner. Although these images are slightly dramatic and evoke kind of mystery, the represented women are confident regardless of the imposed ideals of beauty.
While in his earlier work such as Mature, Olaf features older women in provocative poses reminiscent of supermodels; in Waiting, he depicts women of all origins while waiting for someone who never arrives, and with Skin Deep, the photographer exemplifies the sophisticated eroticism of the female body.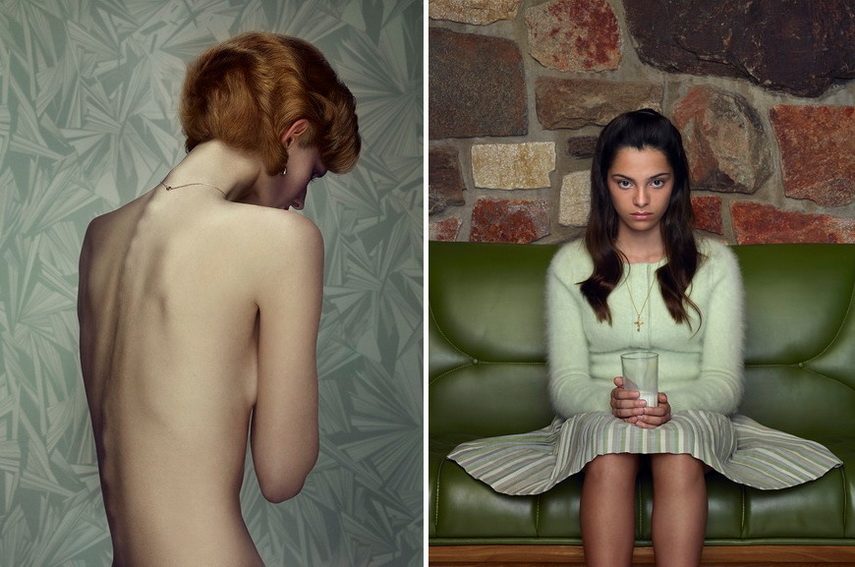 Erwin Olaf at Hamiltons Gallery
The upcoming exhibition will reveal how Olaf's work shifted regardless of the technique; although his elaborate photographs have a celebratory purpose and can be observed as specific notes on feminine psychology, they are also products of contemporary life and an array of conditions, circumstances, and experiences women are subjected to.
Women will be on display at the Hamiltons Gallery in London from 14 May until 16 August 2019.
Featured image: Erwin Olaf – Squares – Sisters, 1984. All images © Erwin Olaf, courtesy Hamiltons Gallery.