A renowned Austrian artist, Erwin Wurm is best known for his distinctive pieces in which he uses the human body as an object, making cynical reflections of contemporary art and consumer society.
Although best known for his sculptures and installations, the artist draws every day, be it in his home or on the road, using easily available paper in various qualities and formats. Over the past three years, Wurm created several hundred drawings especially for the exhibition titled Peace & Plenty which was on view at Kunstmuseum Luzern from June to September 2018. Executed in pencil, crayon, ballpoint-pen or as watercolors and collages, these works are reflections, commentaries on the world, storehouses of ideas.
An impressive selection of these works on paper is now coming to Albertina, in an exhibition by the same title.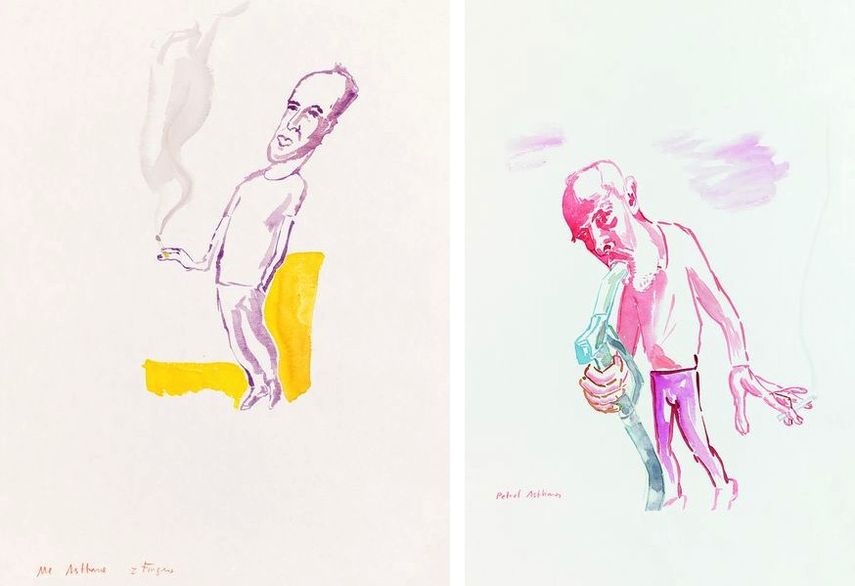 Peace and Plenty
The title of the exhibition, Peace & Plenty, takes its name from the hotel in George Town/Great Exumas where many of the drawings were done. At the same time, it refers both to the situation and to the sheer amount of the drawings.
Thematically, these works work as a diary of sorts. They feature people with whom Wurm comes in contact with daily, such as artist-friends and family. There is also a number of self-portraits and sketches of current projects, from ideas for One Minute Sculptures or drawings of caravans and trucks for his project for the 2017 Venice Biennale.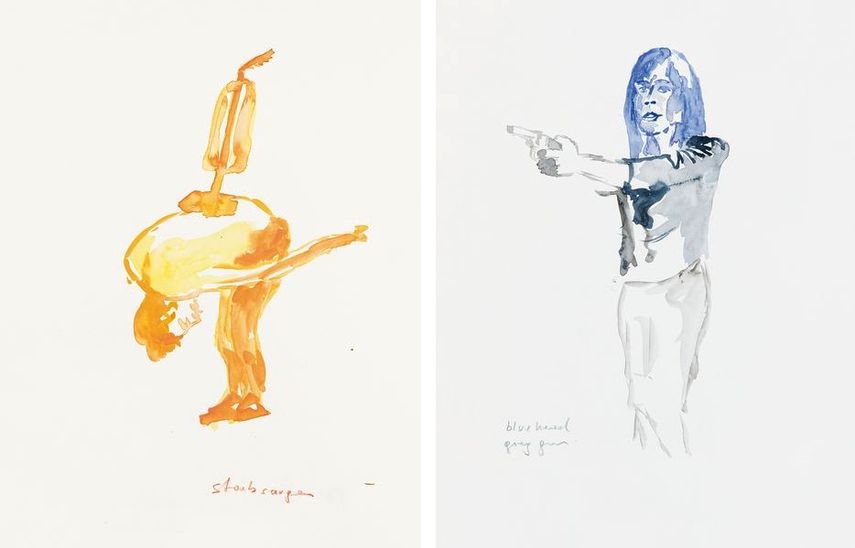 The Practice of Erwin Wurm
The eclectic oeuvre of Erwin Wurm encompasses sculpture, performance, photography, video, and installation. He both explores the idea of the human body as sculpture and anthropomorphizes everyday objects in unsettling ways.
Although diverse, his practice is unified by a combination of formal concerns and a sense of humor. The artist once reflected:
[For me] humor is primarily a method for getting people's attention—it should ultimately prompt people to look at things more carefully.
While humor is an important part of his work, there is always an underlying social critique of contemporary culture, particularly in response to the Capitalist influences and resulting societal pressures that the artist sees as contrary to our internal ideals. Working within the liminal space between high and low, the artist explores what he sees as a farcical and invented reality.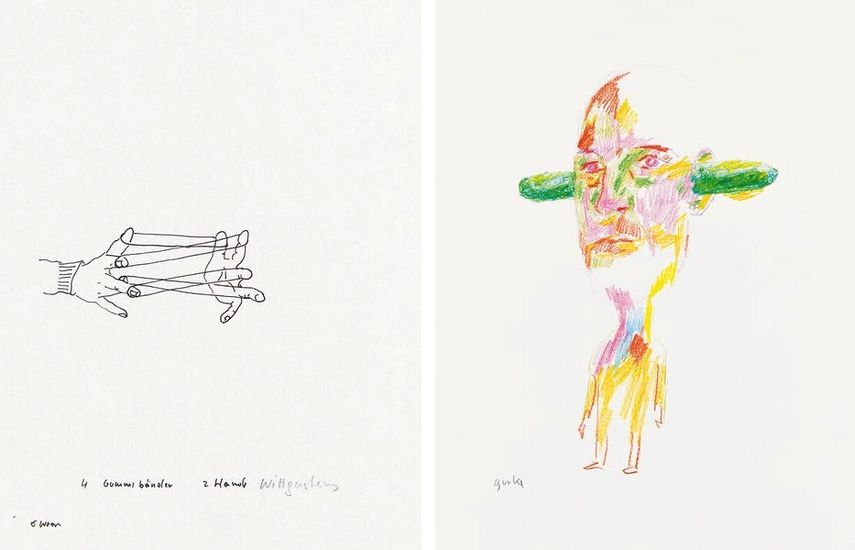 Erwin Wurm Exhibition at Albertina
The exhibition Peace and Plenty will be on view at Albertina in Vienna from November 20th until, 2018 until February 10th, 2019.
The exhibition and the accompanying publication Erwin Wurm: Peace and Plenty are being realized in cooperation with the Kunstmuseum Luzern.
Featured image: Erwin Wurm - 4 elastic bands 2 hands Wittgenstein (detail), 1990. All images courtesy of Albertina.