For more than four decades now, the non-profit arts organization Public art Fund has been supporting various contemporary art projects, through commissions, installations, and exhibitions in New York's public space. Since it was founded back in 1977, its mission was and still is to introduce innovative ideas and enrich the city.
The next project on their list is titled Hot Dog Bus, by an Austrian artist Erwin Wurm. It is going to be a participative action centered around an object, e.g. a transformed vehicle - the Volkswagen Microbus - rearranged into a bright yellow food truck from which free hot dogs will be served on summer weekends.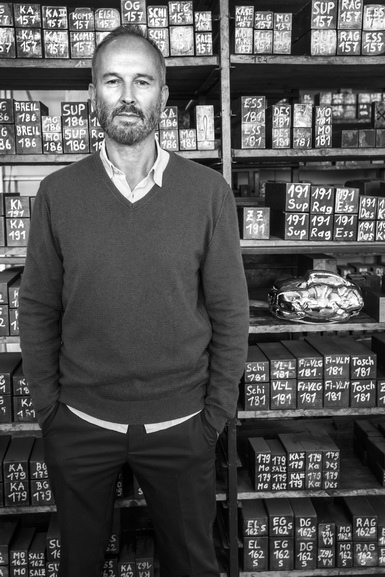 Peculiar Objects of Erwin Wurm
Erwin Wurm has been active for quite a long time and is known for an artistic practice based on the idea of broadening the notion of the media of sculpture.
Namely, the artist creates certain situations centered on the object which is always meant to be used by the participants, so his entire practice could not be categorized easily due to such a hybrid approach.
The object Wurm created for this purpose is led primarily by the intention to articulate the meaning of the same in the society marked by consumerism; it represents the continuation of interest in working with the form, volume and the gravity, which are some of the focal points of Wurm's practice.
Erwin Wurm - Hot Dog Bus
Volkswagen And Hot Dog
The decision to focus on a hot dog is based on the fact it is both American and Austrian iconic fast food. By focusing on it, Erwin Wurm explores wider cultural and social meanings.
The hot dog has to do with migrants from the 19th century who brought it to the States, it is affordable and it is present at various social events. On the other hand, the Volkswagen bus is related to the artist's personal experience from his youth and the counterculture days.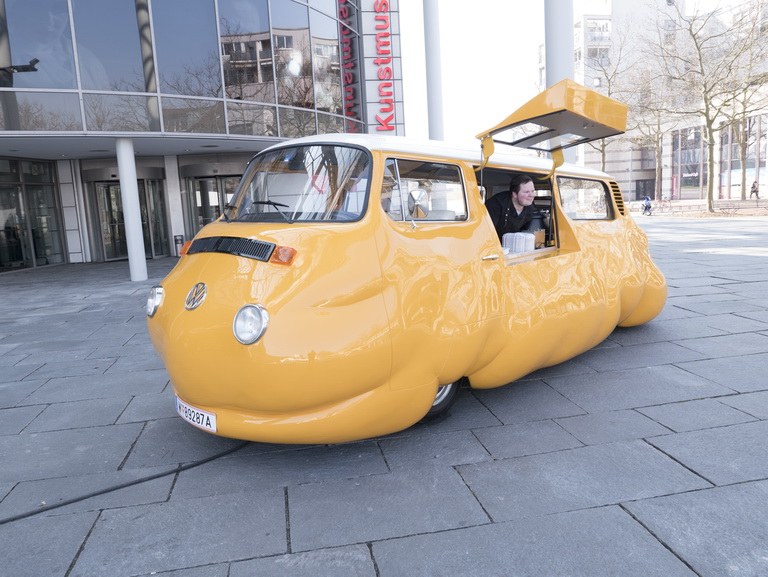 Erwin Wurm's Hot Dog Bus in Brooklyn
This exciting public project invites visitors to participate on several different levels – they can enjoy food, an artwork and be part of something new to which they can easily relate to. The collective experience should enhance positive emotions and enrich the cultural offer for the local community.
In 2015, at The Museum of Wolfsburg in Germany, this object was first exhibited as Curry Bus and served currywurst, traditional German fast food sausages. The upcoming Hot Dog Bus is an extension of Wurm's initial idea and is his first solo institutional exhibition in New York City.
The object/installation/happening will be on view and serving hot dogs from 9 June until 26 August 2018 at Brooklyn Bridge Park's Pier 1 on Saturdays and Pier 5 on Sundays, 12:00 – 6:00 pm.
Featured image: Erwin Wurm - Hot Dog Bus, 2015. VW T2b, mixed media 220 x 250 x 550 cm. Courtesy: Studio Erwin Wurm, Photo: Würdinger, courtesy Public Art Fund, NY.