A prominent Brooklyn gallerist and a private art dealer over the past few years, Stephen Romano has championed many female artists, those of diverse cultural backgrounds, as well as those creating the occult and esoteric artwork. He has also promoted outsider, marginalized, self-taught artists and those whose visionary practices placed them outside of the mainstream art world. This active and enthusiastic member of the international art community for the past 30 years will be curating yet another interesting exhibition at BLAM gallery in New York. Entitled MATERIA PRIMA, the exhibition will feature leading contemporary artists, folk art, vernacular photography, esoteric ephemera, outsider art and unexpected images and objects. Based on the themes of diverse magical practices, the show will challenge the notion that all magic is intrinsically dark.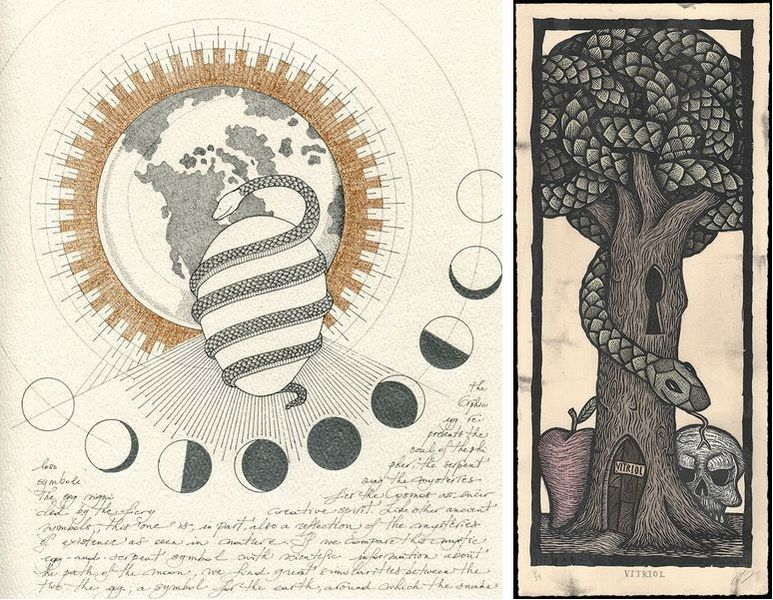 The Artist as a Shaman
Articulating the esoteric nature of the artist as shaman, the exhibition will put an emphasis on the production of artworks as a way of a social healing device that touches upon our collective consciousness. It can bring hope, optimism and magic into the declining culture of our times. Making a social, political and spiritual stand, the creation of art itself is an act of magic, acting as a protective spell. Living for a brief period of time within the universe that has incomprehensible spatial infinity, one cannot help but wonder, what is the purpose of it all? In our microcosmic space, it can be argued that what sustains us is the need for self-actualization, the perpetuation of the metaphysical, and contact with the higher order.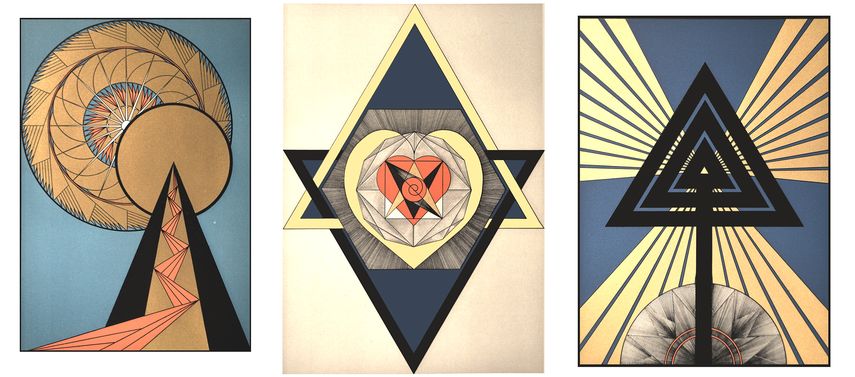 Historical and Contemporary Esoteric Artwork on View
Works that will be on view are characterized by an extreme and esoteric nature. As Romano explained, in the era of the extreme we live in, the art of our time should be an extension and reflection of it. With that in mind, the exhibition will feature works by both historical and contemporary artists including Alexis Karl, Sarah Zar, Hanna Jaeun, Nyahzul Blanco, Barry William Hale, Delarosa De La Cruz, Allessandro Siclordr, Linnea Strid, Colin Christian, Lena Viddo, Gigi Chen, Erin O'Shea, Sam Gliner, Damien Michaels, Matthew Dutton, Cendrine Ravoni, Ken Weaver, Jel Ena, Teiji Hayama, John D. Monteith, Ray Robinson, P54, Jaya Su Su, Erna KD, Charlotte Rodgers, Steven Baines, Lukasz Grochocki, Orryelle Defenestrate-Bascule, Inge Vandormael, Cecilia Avendaño Bobillier, Travis Lawrence, Judith Vergara García, William Blayney, AW Sommers, Brian Sparrow, William Mortensen, Francesca Lith Nardi, A. Fiorello, Lori Field, Charles Dellschau, Jacob Bohme, and Darcilio Lima, among others.
Materia Prima at BLAM
BLAM is an exhibition model focused on creating a synergy between creatives in Los Angeles and Brooklyn in order to introduce the wealth of talent in both communities to the public. With bi-coastal, multi-platform exhibition spaces in downtown Los Angeles and Bushwick, it showcases a wide range of artists and curators. The exhibition MATERIA PRIMA curated by Stephen Romano will be on view at BLAM gallery in New York from November 4th until November 27th, 2016. The opening reception will be held on November 4th from 5 to 9pm.
Featured images: William Mortensen - Faternal Practices, Betty Compton, c 1922; Orryelle Defenestrate-Bascule - Alchimic Lions; Nyahzul Blanco - Never is a Promise, 2016; Judith Vergara García - Ensemble, 2015. All images courtesy of BLAM.