It is clear that Galerie Esther Woerdehoff appreciates good and intriguing photography. After hosting Jacques Pugin's African projects, the Paris space will now welcome two women photographers who will present their new works - Gail Albert Halaban is coming with Out my Window and Vis à Vis, and Elene Usdin with Femmes d'intérieur. Although thematically different, these series offer a new view on the domestic environment that is inspired by some famous artist and their artworks.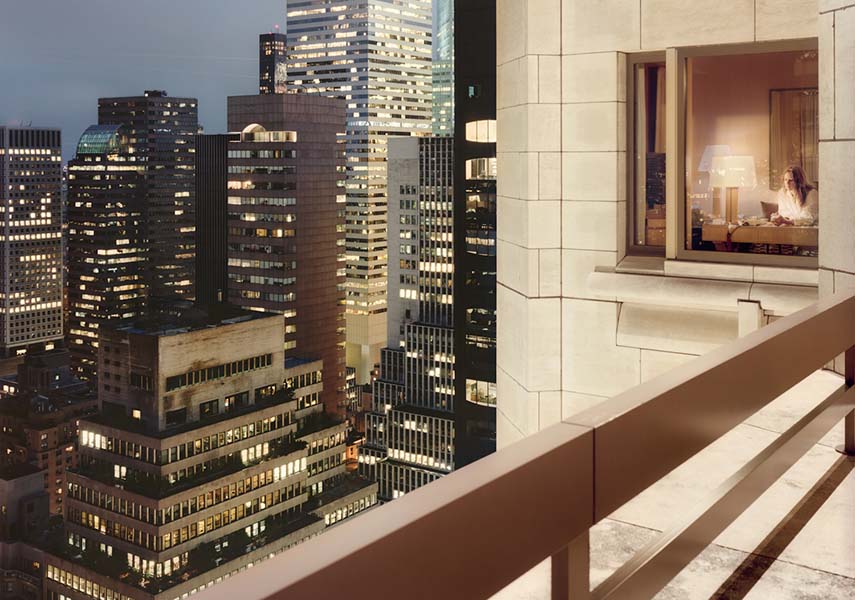 Gail Albert Halaban
When you see the images taken by American artist Gail Albert Halaban, you can't help but think that she likes poking her lens in other people's business. In them, we see people in the neighboring building, or apartment, just doing their everyday things, and they seem completely unaware that there's a prying eye on them. We witness the citizens of Paris and New York immersed in the city landscape, daydreaming, cooking, sleeping or preparing their meals. Thankfully, these photographs are staged. Gail Albert Halaban approaches her potential subjects through the phone book and, with the consent of both parties, she captures the banality of daily life from one window into another. The project aims to connect people living in vast and often lonely cities and to show us we are not alone.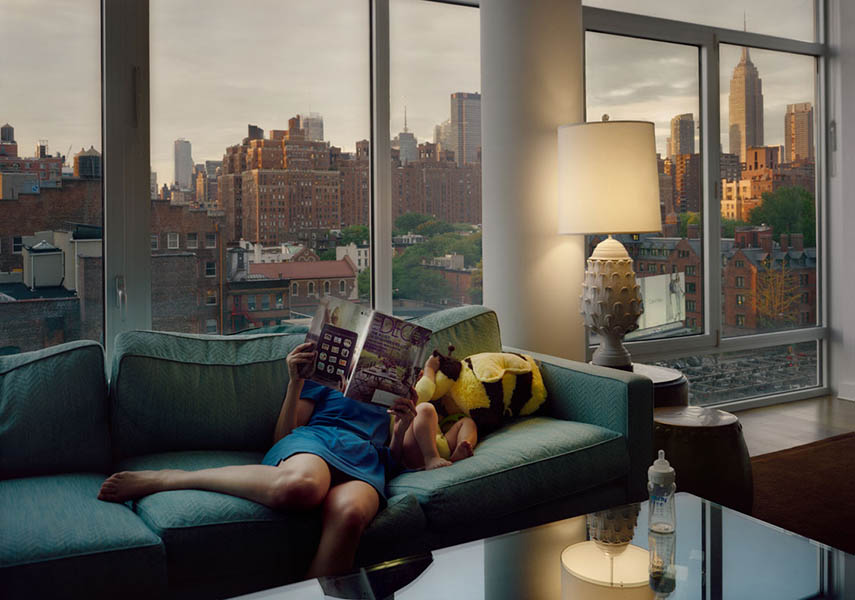 Elene Usdin
Elene Usdin's Interior women series represents a marriage between photography and famous paintings, in a rather unusual way. Focusing on portraits of women painted by men throughout both classical and modern art, such as those by Raphael, Schiele, Velázquez etc., Elene Usdin reinterprets them by placing them into a contemporary environment. In this feminist statement, the artist pastes cut-outs of historical female figures into stereotypical roles of a housewife: washing the dishes, cleaning the house or simply sitting at home, doing nothing. These princesses and muses now adapt to a new/old lifestyle in a curated and thought-through color and lighting compositions.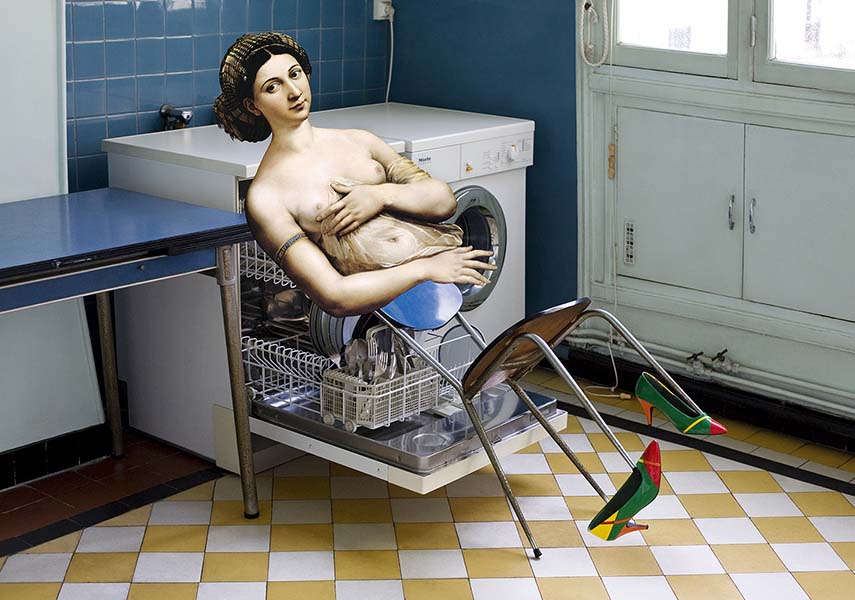 Halaban and Usdin at Galerie Esther Woerdehoff
Gail Albert Halaban was born in Washington, USA. She studied Photography at the Rhode Island School of Design and at the University of Yale. She also works as a commercial photographer. Her highly polished images are often inspired by painter Edward Hopper, to whom she paid homage in her Hopper Redux series. She's had numerous exhibitions across the US, but also in Europe and Asia. Elene Usdin graduated from the Ecole Nationale Superieure des Arts Decoratifs in Paris, and she now works as a photographer, visual artist and llustrator. Often being her own model, Usdin creates feminist art featuring women and tackling the topics of gender and stereotypes. Her work has been praised with the International Photo Award in 2008 and the Picto Prize for Young Fashion Photography and it is exhibited regularly.
The joint exhibition Gail Albert Halaban: Out my Window, Vis à Vis and Elene Usdin: Femmes d'intérieur will be on view at Galerie Esther Woerdehoff in Paris, France, from March 31st until May 2nd, 2015.
For more amazing photography and exhibitions, sign up for My Widewalls today!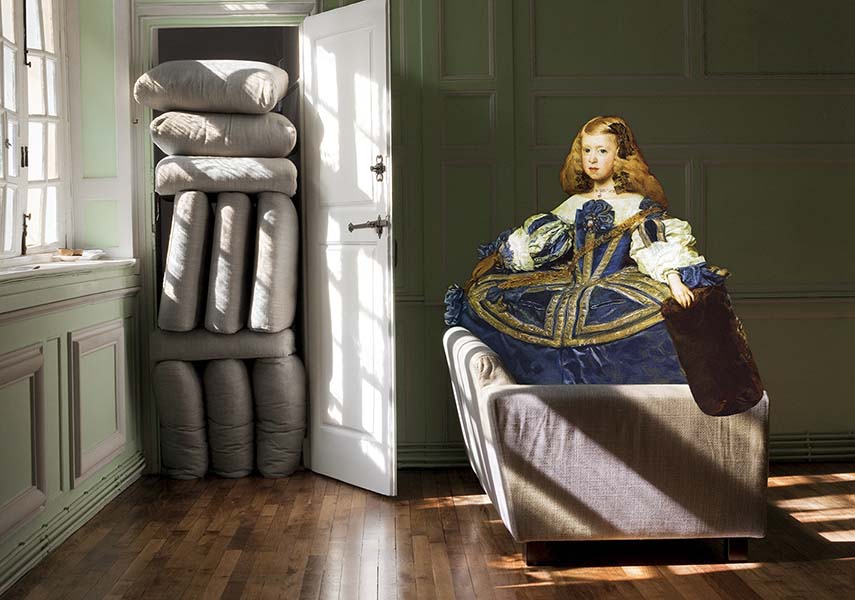 Images courtesy of Galerie Esther Woerdehoff.