Sainer and Bezt are two incredible street artists from Lodz, Poland well known in the street art community as Etam Cru. They are known for their poetic murals of epic proportions. For Sainer and Bezt there's no building high enough. Having made themselves names in the world of urban art in the recent years, Etam Cru now presents their first Spanish exhibition under the title "Ugly Heroes", which will be opened in Montana Gallery in Barcelona on May 8. The show runs until May 28.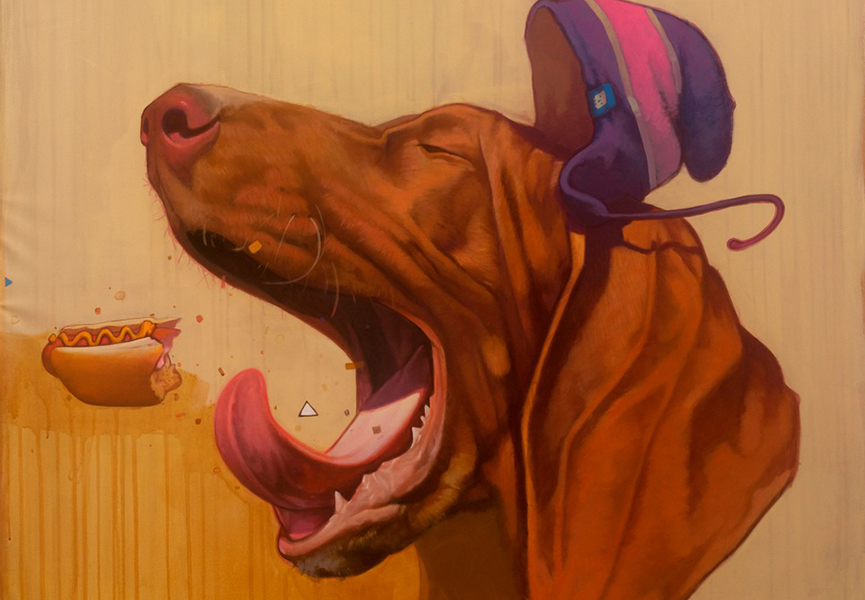 Moonshine
After graduating in fine arts, the artists have chosen to express themselves through murals. Their brightly colored murals often contain fairytale elements and motifs from Eastern European folklore. The main characters, be they animal or human, seem to be in motion. But their use of color and shading is something that is perhaps the most breathtaking. Just look at the play of light on jar rim in their "Moonshine" mural, already amazing in itself, or how the hand of a woman appears through a jar full of strawberries and syrup. Oh yes, a blue haired woman is taking a bath in a jar full of strawberries. Etam Cru often paints amusing subjects.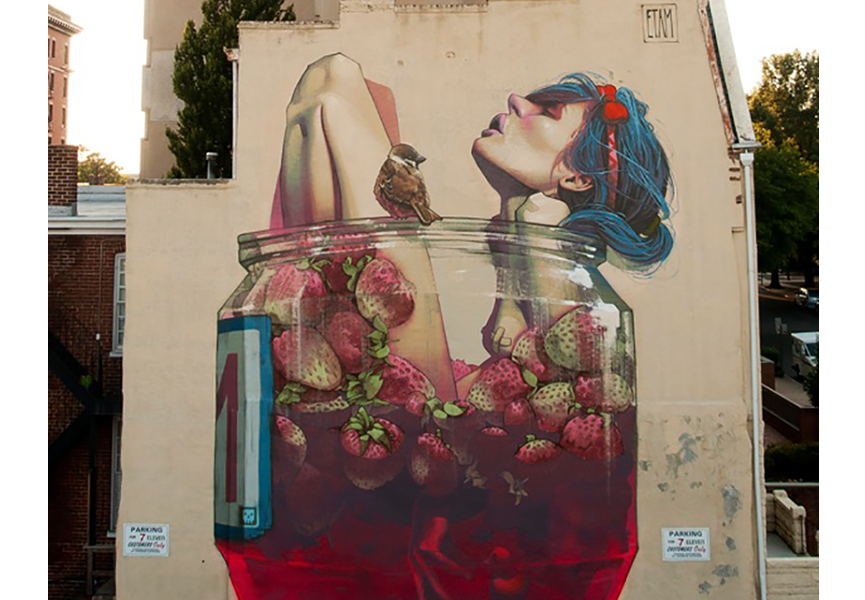 About Etam Cru
Besides Poland, Etam Cru has created extraordinary works all over the world. Sainer and Bezt paint as a crew since 2008, but each of them also works solo. Sainer's work is reminiscent of graphic novels, while Bezt's works are somewhat more realistic in style.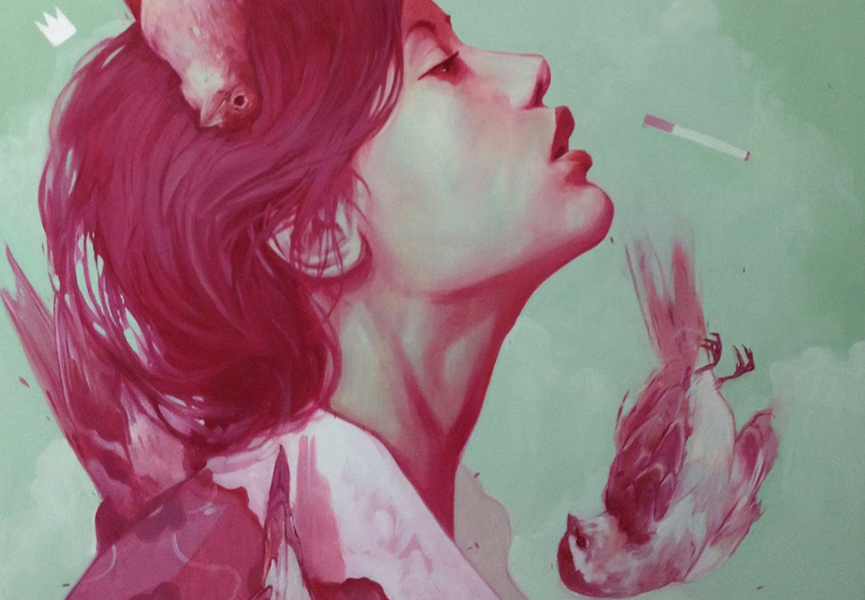 About Montana Gallery Barcelona
Montana Gallery is the only gallery in Barcelona dedicated exclusively to street art and graffiti. Led by Anna Dimitrova since 2010, the gallery presents the work of renowned figures from both national and international art scene as well as the work of emerging artists.