A prolific fashion photographer, Ethan James Green has developed a distinct photographic voice, articulating his unique vision of beauty. Injecting his originality, distinct personality and rich experience of life into the lexicon of editorial photography, he brought intimacy and honesty to fashion media.
A few years ago, under the mentorship of the New York Downtown artist David Armstrong, Green began to photograph his close circle of New York friends and collaborators, as well as a range of young people in the city who live outside the ordinary. Documenting the vitality and particularities of contemporary originality and identity, he captured the zeitgeist of this exciting and diverse epoch.
These compelling portraits have recently been published in his first monograph titled Ethan James Green: Young New York. Published by Aperture, the book brings together striking portraits of New York millennial scene-makers, depicting a diverse cast of artists, models, nightlife icons, queer youth, and gender-binary fashionistas.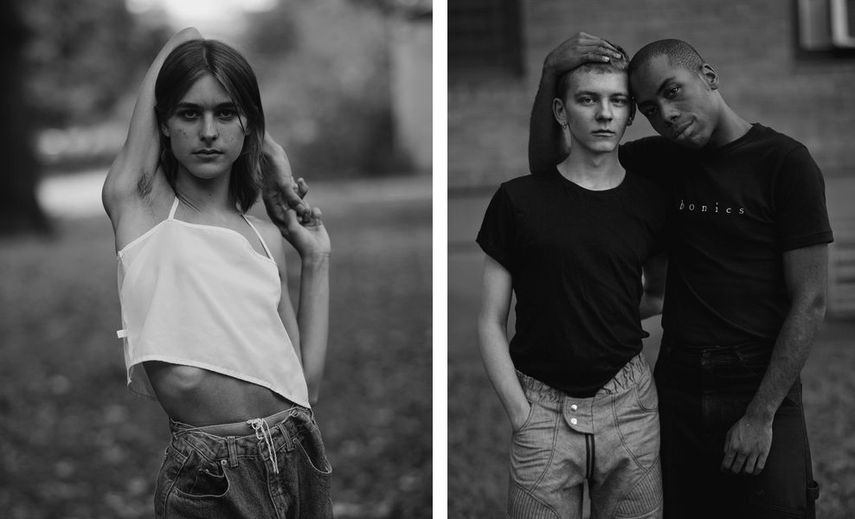 Young New York
Ethan James Green photographed his community and a diverse cast of New York youth for three years, developing a sensitive and confident style and an intense connection to his subjects. The result is a powerful collection of luminous black and white portraits characterized by a deeply touching simplicity.
His subjects include many people from the trans, non-binary, and queer communities who are responsible for a fresh wave of youth art, fashion, and nightlife culture in New York, photographed in parks and on city streets, in softly-lit alleys and all over the city.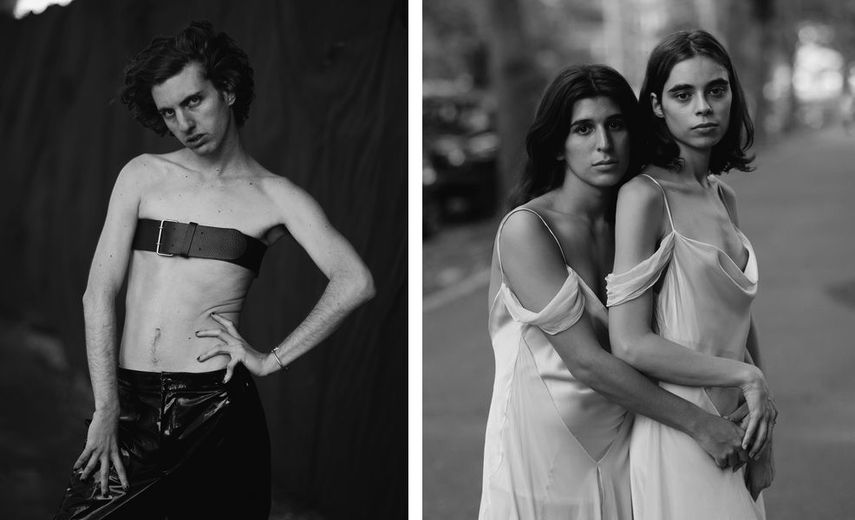 A History Which is Still Being Written
The forward of the book has been written by Hari Nef, an actress, model and writer based in New York, and one of Green's frequent subjects. She writes:
In Ethan's world, the kids who inspire him ought to be (and are) the subjects of his work. Ethan is an artist among so-called image makers.
The book is also accompanied by an essay by Michael Schulman who describes Green as a "stylish chronicler" of New York's "creative renegades of nineteen or twenty or twenty-five."
Green's subjects are often in states of transition, whether the transition from youth to adulthood or a gender transition, visible in top-surgery scars or budding breasts. Transitions render people vulnerable, but Green's subjects are confidently beautiful, masters of style and attitude.
As he writes, "Green makes his subjects part of a history still being written, and in the process makes history all the more inclusive."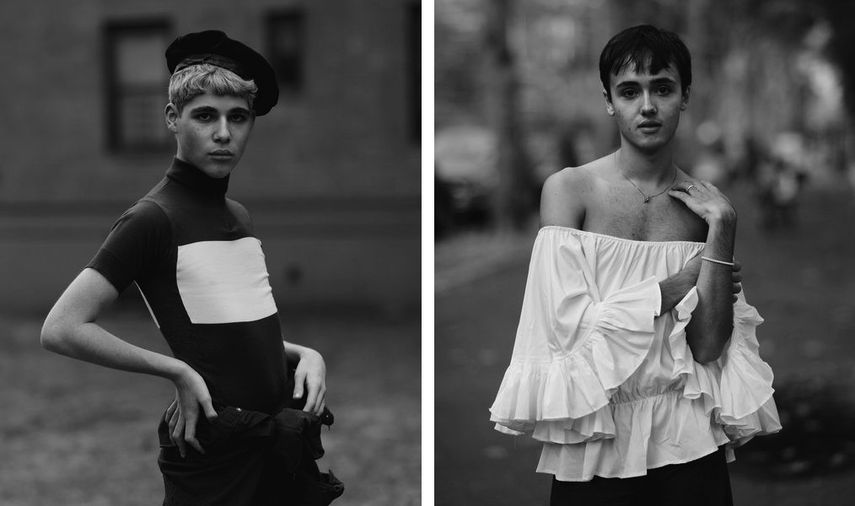 A Distinctly Humanist Approach
For his humanist approach which transcends the trend of the moment, Green has often been compared to Diane Arbus and her mid-century study of gender nonconformists.
As written on the Aperture website, "Young New York promises to announce a bright young talent who is redefining beauty and identity for a new generation."
 Editors' Tip: Ethan James Green: Young New York
Young New York, Ethan James Green's first monograph, presents a selection of striking portraits of New York's millennial scene-makers, a gloriously diverse cast of models, artists, nightlife icons, queer youth, and gender binary–flouting muses of the fashion world and beyond. Under the mentorship of the late David Armstrong, Green developed a sensitive and confident style and an intense connection with his subjects. Green photographed his close friends and community for more than three years, and his humanist approach transcends the trends of the moment.
Featured image: Ethan James Green - Dara, 2017. All images from Young New York (Aperture, 2019) © Ethan James Green.