The neighborhood of Taverna delle Rose in Battipaglia, South Italy, just got a great new mural painted by one of the country's most popular street artists - Etnik. Between September 6th and 10th, this talented individual worked on a piece as big as ten meters by twenty, which now found its home on the new headquarters building of the Sandro Penna school. Entitled 5 Solidi Platonici, or 5 Platonic Solids, it was made under the curatorial team behind a.DNA, a non-profit association responsible for many artistic projects including URBAN AREA and murals of international artists in the towns of Rome, Battipaglia and Campagna. What is this remarkable piece about?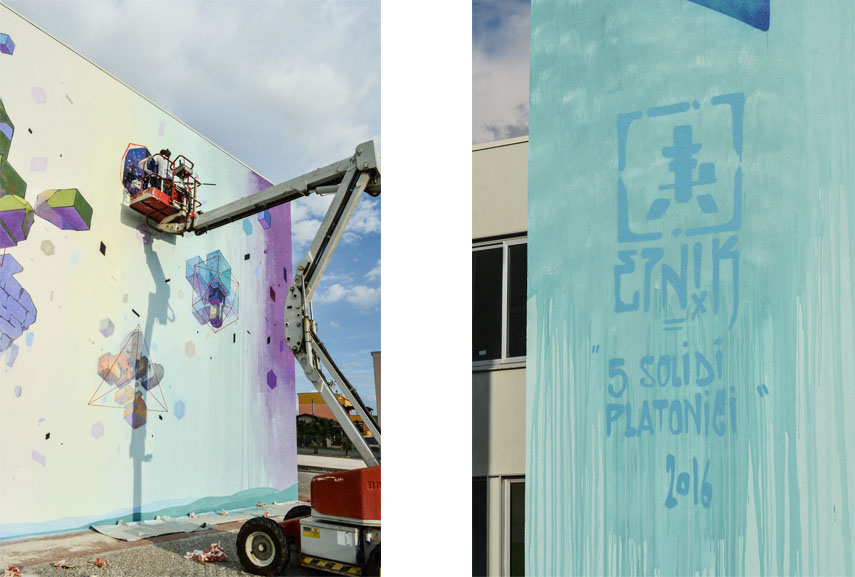 ETNIK for URBAN AREA
By inviting ETNIK, aka Alessandro Battisti, the team behind a.DNA wanted to once again reaffirm the connection between post-graffiti and contemporary muralism, today accepted as Public art and exhibited in many renowned museums and arts institutions. In this concept, Etnik comes in as one of the most prominent artists in the field, having been active on the writing scene since the 1990s. The Swedish-Italian artist is known for his geometric abstraction on a large scale, which he now wanted to present to the students of the Sandro Penna school. "This idea could work for the kids that [just] started studying at school and will have a first contact with geometry painting and history," commented Etnik on his monumental work.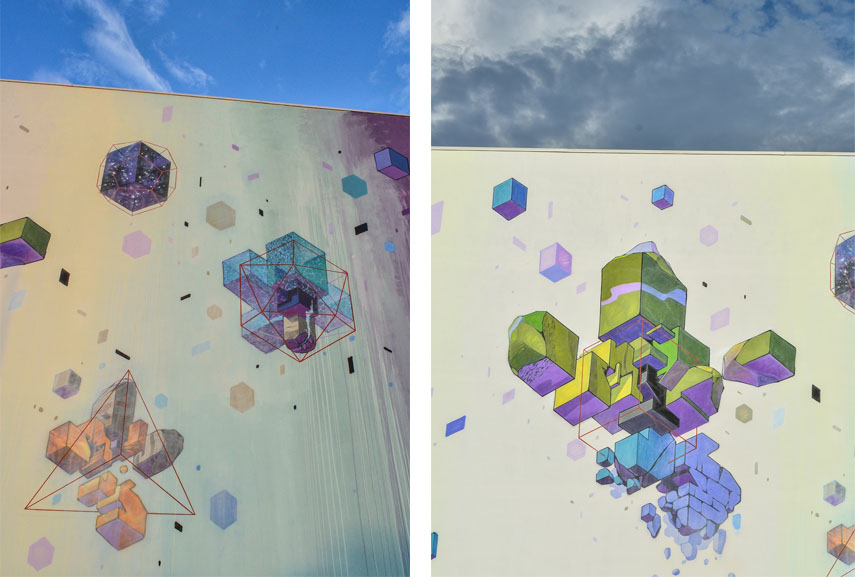 5 Solidi Platonici - Five Platonic Solids
What's interesting about Etnik's mural for URBAN AREA in Battipaglia is that it was already included in the architectural plans and designs of the structure, even before the construction works started back in 2014. In his signature style, Etnik gave life to a complex mural involving many geometric shapes and forms that are seemingly random. "The concept of this new wall on the School of Battipaglia is to paint five Platonic Solids that reppresent the five Elements: AIR - EARTH - FIRE - WATER - AETHER," said the artist. "My idea [was] to create a landscape where these five big elements are floating in an illusory sky." Indeed, we can see the Earth at the center of the wall, surrounded by Air on the left, Fire and Water in the right and Aether at the top. Each of the five elements is associated to Platonic solids: the tetrahedron for the fire, the octahedron for the air, the icosahedron to water, the cube for the land and the dodecahedron to the ether. Specifically, Etnik worked experimenting with a new type of overlapping figures, intersecting three-dimensional lines of the five Platonic solids with his typical geometric adaptations of natural and urban elements.
ETNIK in Battipaglia - 5 Solidi Platonici mural for URBAN AREA 2016, Italy
Nurturing Creativity
In less than four days, Etnik contributed to yet another initiative curated by the a.DNA Association dedicated to the development of street and urban art in Southern Italy. About his own involvement, Etnik said "[In] my experience, South of Italy has a lot of projects going on [today], and there are a lot of good reasons for that: it is a way to give a new life to some buildings and a way to show that Art can make good things happen in cities with problems or without many possibilities." The a.DNA Association is dedicated to projects of this kind, having recently organized workshops in schools in Rome as well. We're looking forward to their next endeavor!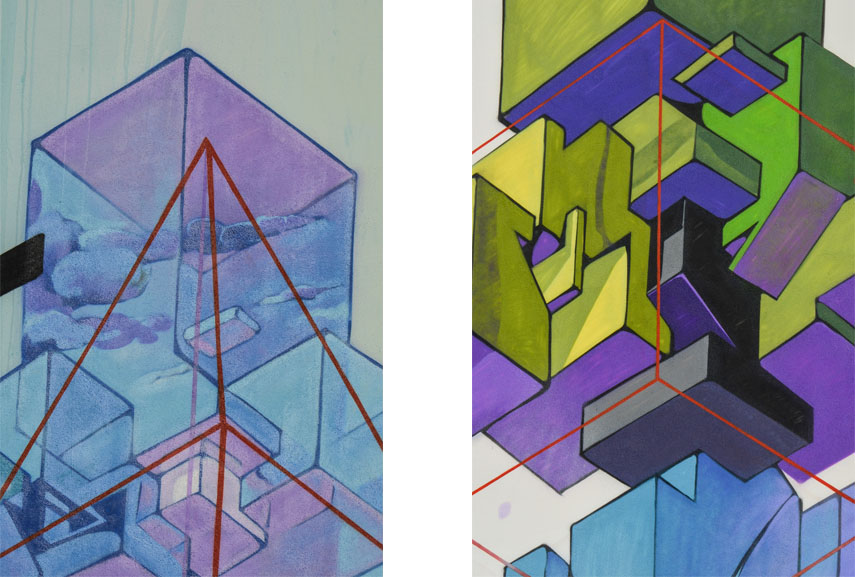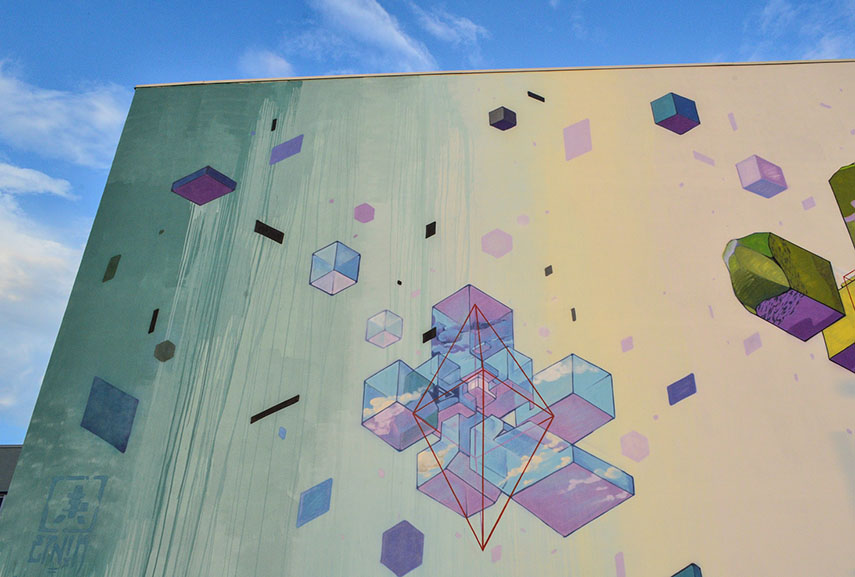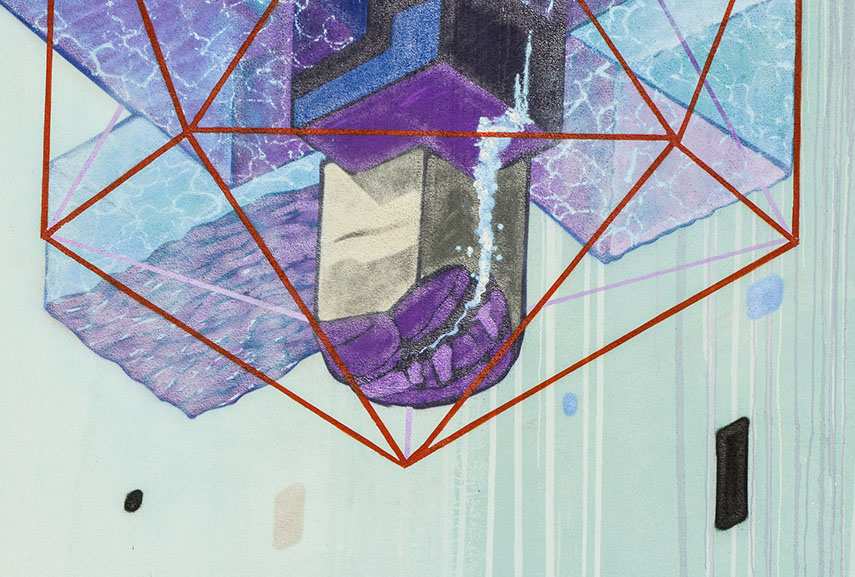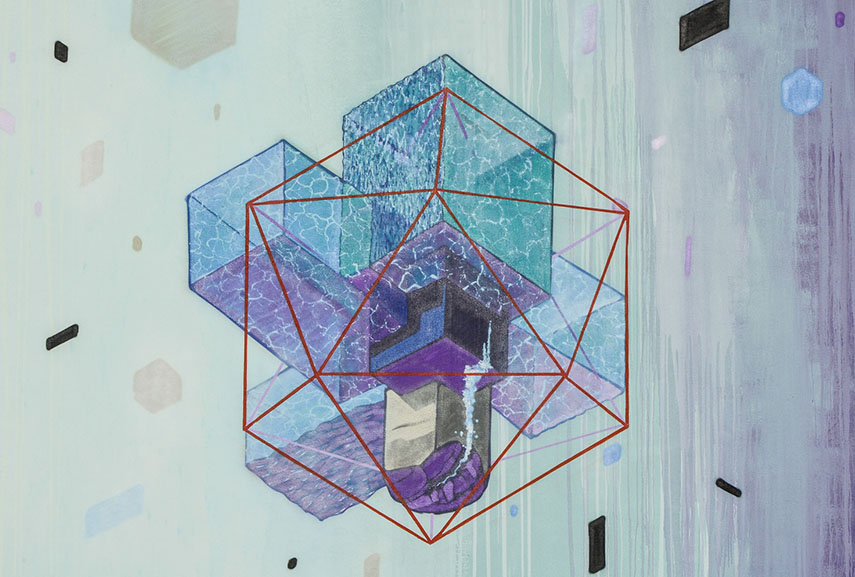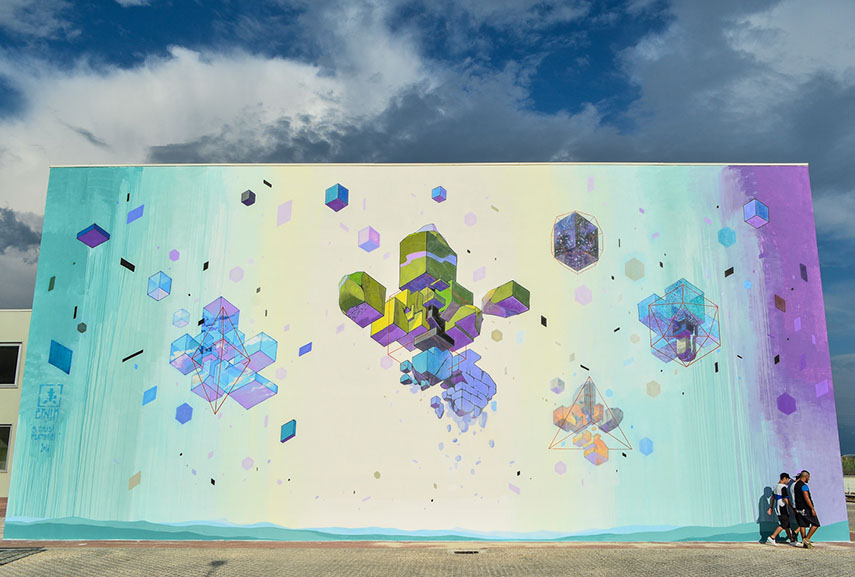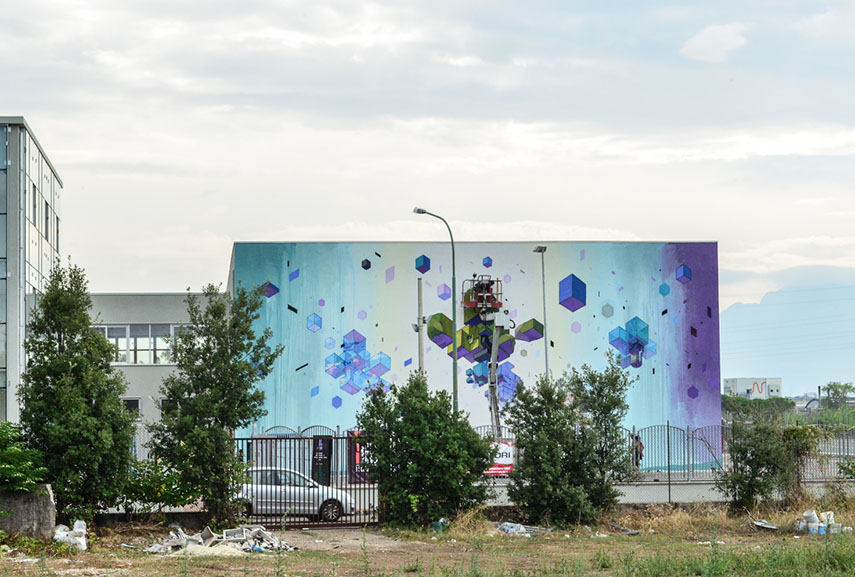 All images courtesy a.DNA collective