Skate's Art Stocks Index (SASI) is designed to gauge the conduct of Art Stocks – publicly traded companies that acquire most of their interest and profits from art assets and servicing art and collectibles markets. After the closing of market on April 17, SASI was rebalanced to add Etsy, art and crafts online firm that made the initial public offering (IPO). The rebalance of SASI shows seventeen companies from nine countries. The three biggest companies, all from US, add around two thirds of the market value, showing where the money is in the art industry nowadays: Sotheby's, Shutterstock and Etsy.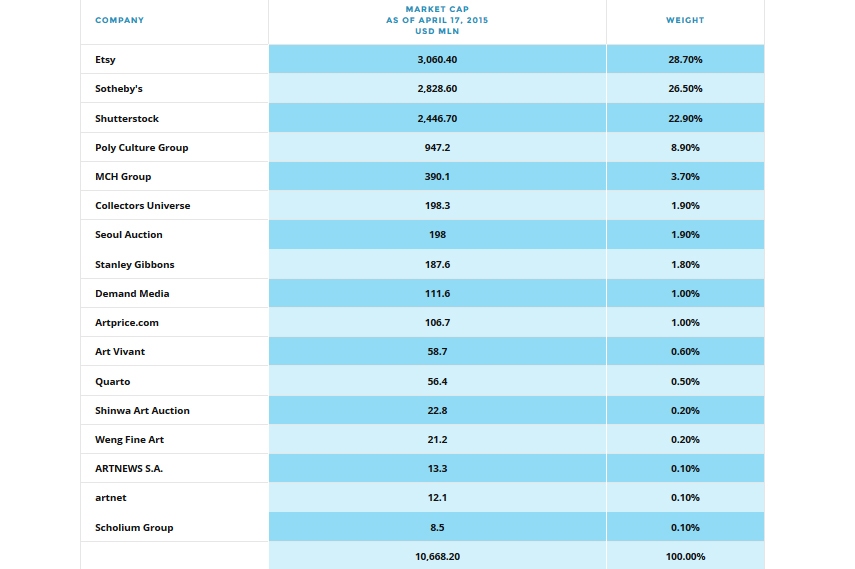 What is Etsy?
Etsy shop presents a peer-to-peer online trading website concentrated on vintage, handmade and unique items, ranging from clothes, artworks, jewelry, to toys, beauty products and food. The company was founded in Brooklyn, New York in 2005. During the first year, Etsy gained a lot of attention due to frequent update of tools and its usage which helped the sellers receive more traffic. In 2008, dissatisfied eBay users brought Etsy shop into attention as a potential competitor. With some ups and downs, Etsy website became the leading online marketplace firm, and sort of a social network whether you want to buy or sell art and crafts, a community with a constant growth.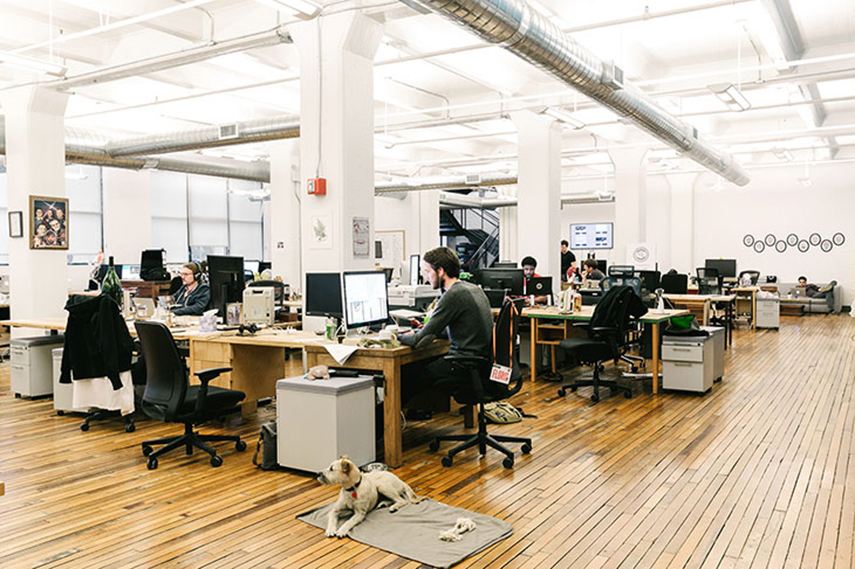 Etsy in Numbers
Since Etsy was founded in Brooklyn in 2005, the numbers were constantly adding up. The modest number of 685 employees are operating, besides Brooklyn, in Berlin, Dublin, London, Melbourne, Paris, San Francisco and Toronto. This massive network counts 1.4 million active sellers offering around 29 million items in their shops to 19.8 million active buyers. And while the prices of items are determined by the seller, Etsy website charges for listing of the handmade items posted in the shop $0.20 and it claims 3.5% of the sale. This popular side-business website platform in 2014 had Gross Merchandise Sales of $1.93 billion.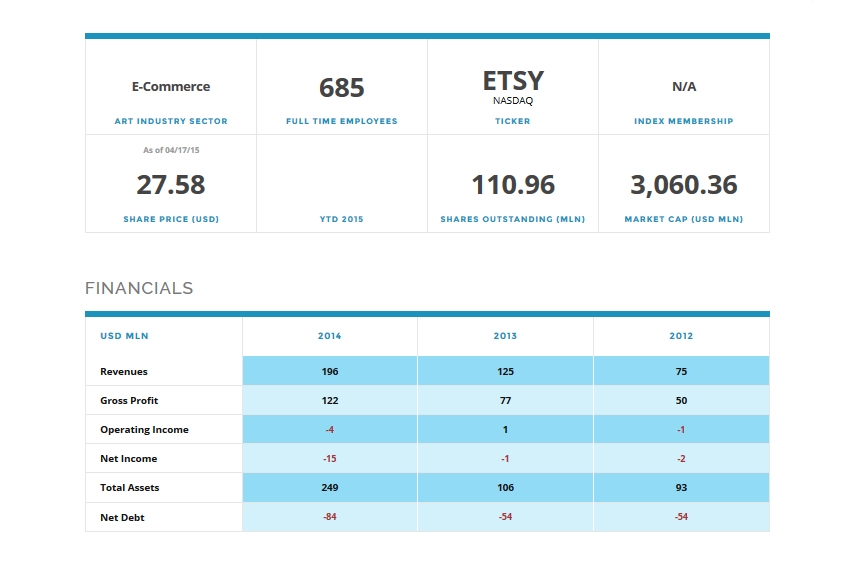 The Market Capitalization of Etsy
By challenging and overcoming eBay, Sotheby's strategic digital partner, it came almost as a shock. Etsy accomplished market capitalization and attained exceptional valuation multiples as a pre play e-commerce business, pointed out by Skate's. After going on public on April 16, 2015 the company was valued at $1.8 billion with $237 million in IPO proceeds, overcoming the eBay IPO for 60%. Although eBay's only small notion of revenues comes from the art & collectibles category, it is still a valuable partner for Sotheby's.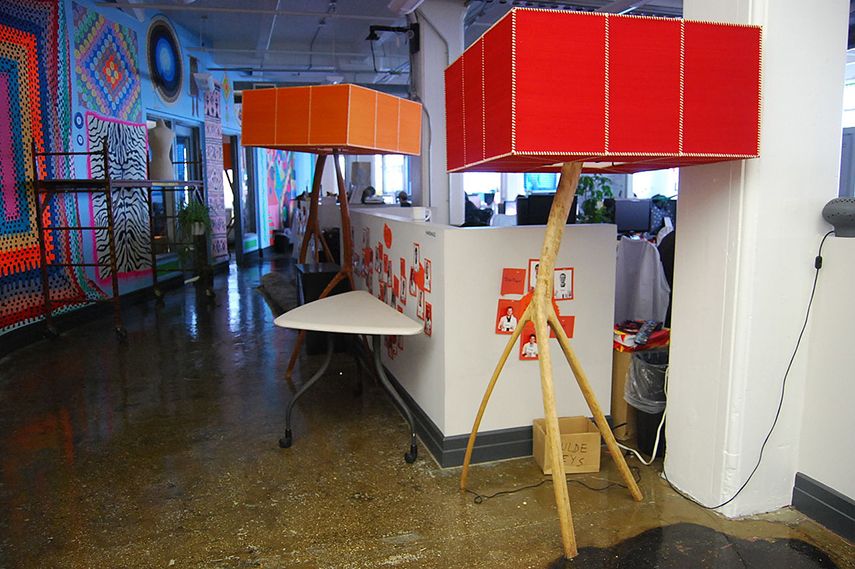 Ethics of Etsy
It was emphasized by the company's CEO Chad Dickerson the importance of human interaction and meaning from creativity. Etsy is a platform that provides opportunity to community to buy, sell and value their handmade art comparing it to the handmade art of other people of the community. And while primary objective of the site is to sell products, it also serves as a platform similar to Facebook, but as a home for creativity. Existential satisfaction derives from the real human interaction, by getting something authentic from a real person. A chance to buy and sell handmade and vintage items inside of a website community. As seen by Skate's, the markets values Etsy over Sotheby's and it seems like a verdict.
And stay informed forever and ever with My Widewalls!