With its roots being traced centuries, comic art took the world by storm during the 20th century. Its culture began developing on three major soils on a global scale, the United States, Western Europe and Japan, first as a lowbrow form and then as a proper art form at the advent of the new millennium. It has been long considered to be fine art, especially among European enthusiasts, a sentiment that is quickly gaining traction in the United States.
A comprehensive survey of the European comic art will soon be on view at Art9. Line and Frame: A Survey of European Comic Art will bring together a selection of artwork by over 40 renowned European artists including Hergé, Moebius, and Enki Bilal, offering American visitors a unique opportunity to experience a comprehensive exhibition of rare, original European comic art from the last 70 years.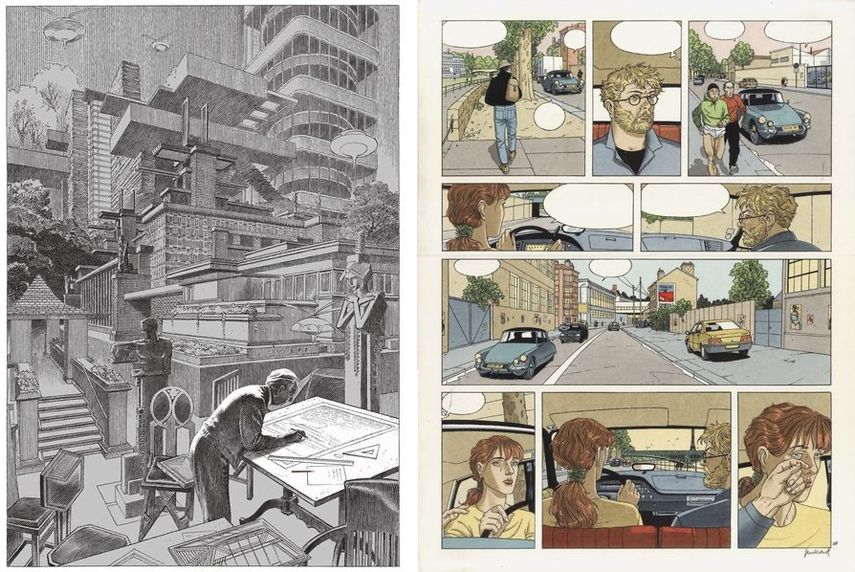 Masters on View
The exhibition gathers works by masters in the field, highlighting the diversity in their style, vision and stories told.
The survey will include works by Hergé, the author of The Adventures of Tintin, as well as an example of an original comics page by Hergé alongside a draft version, offering a fascinating insight into this legendary artist's creative process.
Among other masters of the form, the exhibition will also include works by Moebius, who is celebrated for his diverse and visionary body of work, Philippe Druillet, the artist who co-created Métal Hurlant alongside Moebius, and François Schuiten, whose comics focus on urban living and architecture's ability to drive society. Moebius once said:
The comics were not only stories to enjoy, they were drawings that possessed me…for a few minutes.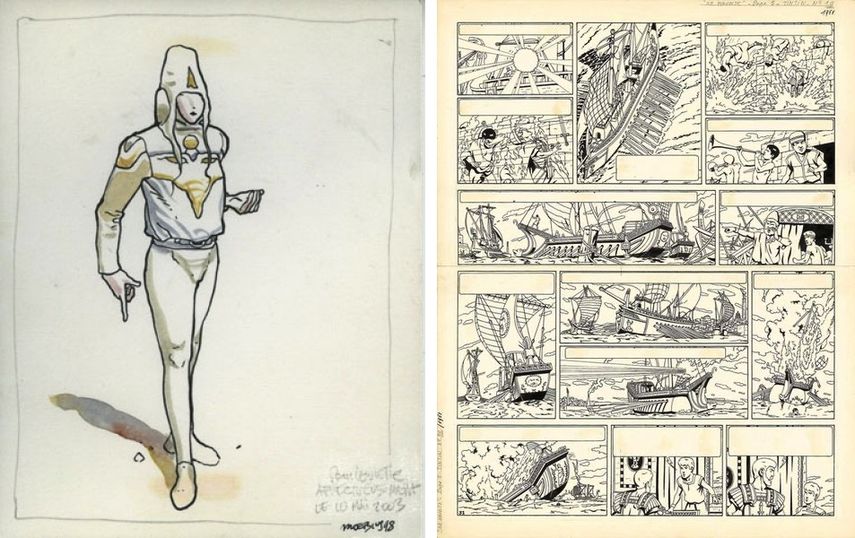 Contemporary and Emerging Artists
The audience will also have a chance to acquaint themselves with contemporary icons and up-and-coming independent voices whose works define the current Western European comics landscape.
These include Enki Bilal, whose works are among the best-selling in the European market for comics originals, Florence Cestac, the first women to win France's top comics prize, Nicolas De Crecy, who distinctively blends international influences, Claire Bretécher, whose feminist comics were translated in National Lampoon magazine in the 1970s, and Jacques de Loustal, who has produced several covers for The New Yorker magazine.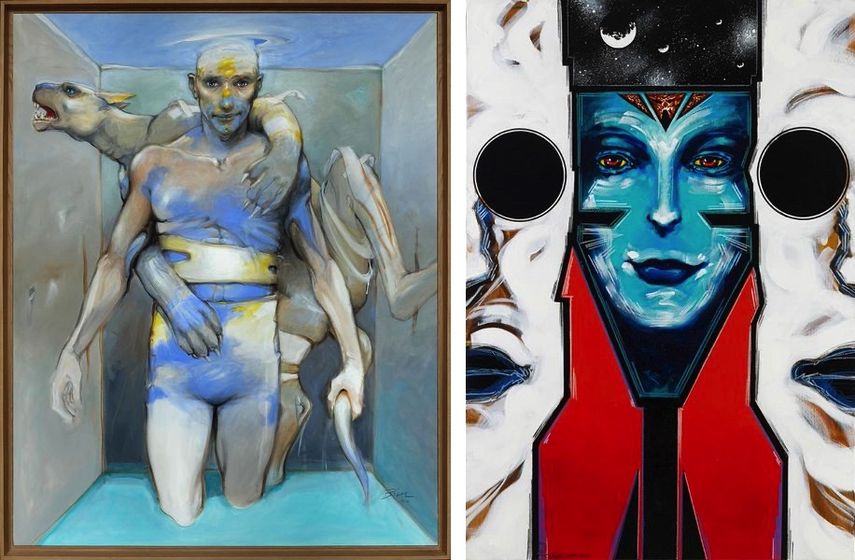 European Comic Art at Art9
Organized by Art9 Founder Philippe Labaune with the assistance of Exhibition Consultant Bill Kartalopoulos, the exhibition Line and Frame: A Survey of European Comic Art will be on view at Art9 in New York from February 27th until March 14th, 2020. The opening reception will be held on February 27th, from 6 to 8 p.m.
There will also be a Belgian Night scheduled for March 6 from 6 to 8 pm, hosted by the Cultural Services for Wallonia and Brussels International, Special guest: François Schuiten.
A portion of proceeds from the sale of work in this exhibition will go to benefit ComicBooks for Kids, a non-profit organization that provides kid-appropriate comic books to children in hospitals and cancer centers throughout the US.
Featured images: Olivier Ledroit - Wika Tome 3, Double strip, 2018. Double strip, Watercolor and collage, 31x47 in. Courtesy of Glénat; Georges Bess - Dracula, 2018. Double Strip, Black ink, 35x12.5 in. Courtesy of Glénat.