Misericordia or Mercy is a 12th century dueling dagger which was able to pierce armors. Bringing death to the fallen on the battlefield and relieving them from their suffering, the dagger logically acquired the name Mercy. The theme of mercy was popular in art over the centuries, but the world today requires it perhaps even more than ever. The Evoca1 art exhibition at Galleria Varsi titled Mercy, explores human conflicts and this precious value that should come out from every clash, death, and suffering, as the responsibility towards every human.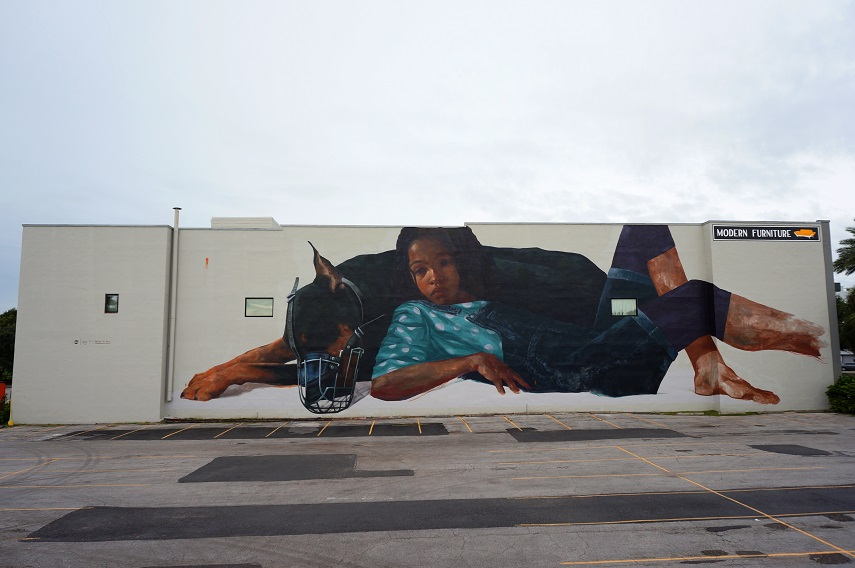 Pietas of the Modern Times
Evoca1 focuses on the models of expression from Ancient Rome, called pietas, which were sung by Vigil in Aeneid, expressing the duties each person has towards the humankind, family and gods. Not considered something that comes naturally to the human soul, this value must be cultivated with devotion and diligence on a daily basis. Pietas or piety in English translation is a specific value that is not linked to the materiality of the world, but pushes each person out of the comfort zone and towards each other.
But can we talk about pietas today? Evoca1 analyzes this question through his works, asking further questions about this almost extinct virtue. For him, mercy has always been a necessary emotion, appearing in each cycle of the development of the humankind, but was not always considered a relevant issue. While the struggles for resources and power marked almost every decade in human history, mercy was left for the less privileged to depend upon. Evoca1's current show Mercy is the reflection on this theme in current time. Independence is not a virtue we should aim to achieve, but instead, we should focus on the infinite exercise of dependence and continuity with others.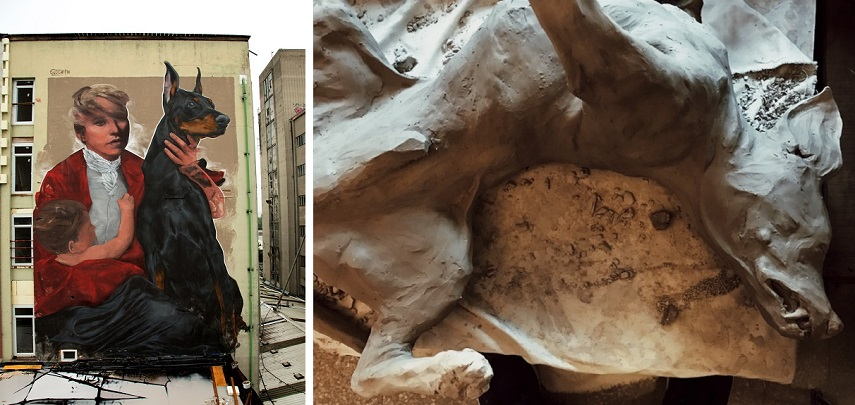 Evoca1 Art
Born in the Dominican Republic, Evoca1 moved with his family to Florida when he was eleven years old. He is a self-taught artist who studied the old masters of art history, and developed his style in correlation with their techniques. A fan of the paint since he was a child, Evoca1 considers painting a central theme of his life. Focusing on the symbols that come from social struggles and his personal history, such as children, animals, men and women, Evoca1 creates his vision of life and the world he inhabits.
Currently living and working in South Florida, Evoca1 has been creating his art in the public spaces in the recent years, where he was able to interact with the local environments as the essential concept of his work. He also participated in public projects around the world, including the ones in Canada, Austria, Argentina, Honolulu, Mexico, Tunisia, and Germany, and has exhibited in numerous galleries both in the US and abroad.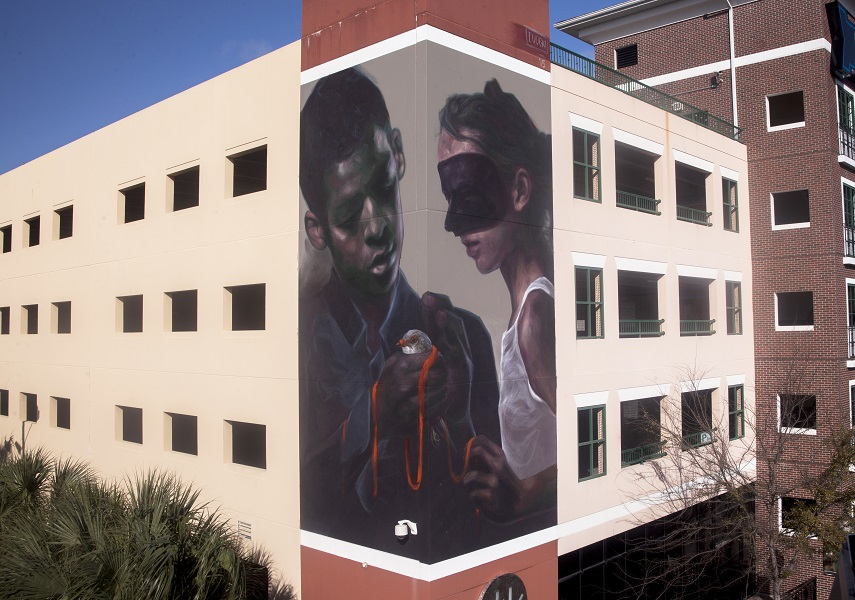 Mercy at Galleria Varsi
Curated by Chiara Pietropaoli, the exhibition of Evoca1 art titled Mercy, will open at Galleria Varsi, Via San Salvatore in Campo 51, Rome, on May 6th, and will be on view through June 4th, 2017. The opening is scheduled for Saturday, the 6th of May from 6.30 to 9pm. The gallery is open Tuesday through Saturday 12-8pm, and on Sunday 3-8pm.
Featured images: Evoca1 - Running With The Wolves, Miami Florida, 2012; Mercy, work in progress. All images courtesy of the Galleria Varsi.