The new body of work by Berlin-based street artist EVOL will be on display at the Jonathan LeVine gallery in New York at the exhibition titled Unreal Estate. The artist known for turning electrical boxes and other street devices into tiny apartments in his recent work makes a statement about East Berlin's real estate market after the fall of the wall. For the Unreal Estate exhibition, EVOL will bring his architectural illusions indoors and feature stenciled works on cardboard, the material he has chosen for his canvases. The artworks revolve around decaying façades and the turbulent history of the German's capital city and portray the devastated cityscapes of Berlin.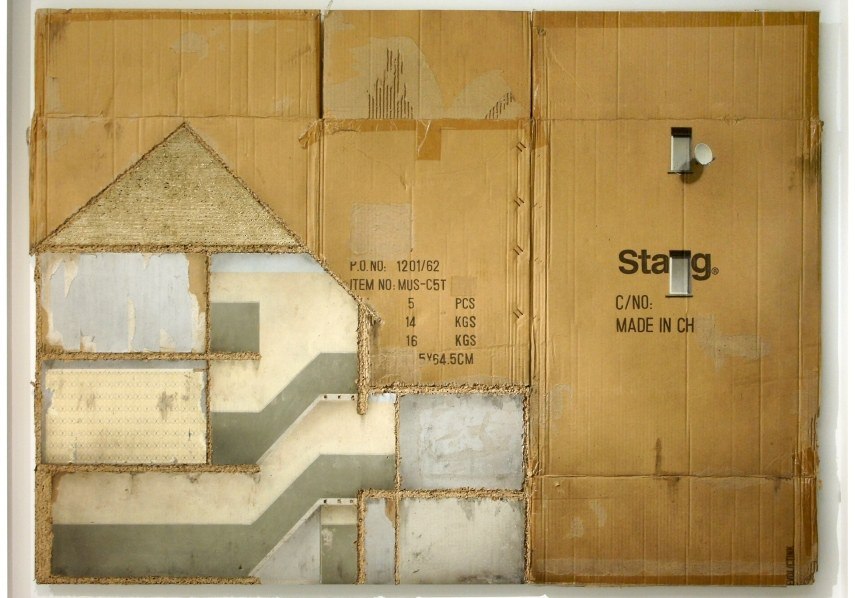 Decaying  Exteriors at Unreal Estate
The Unreal Estate exhibition is inspired by the housing of the working class in the post-wall East Berlin. While living in this area the artist had notes that many old decaying buildings and quarters are being repainted with cheap yellow paint and renovated with fake wooden floors. These changes are insignificant but enough to raise prices of the apartments multiple times. The real estate agencies offer cheap supplements for luxury apartments to the working class people that desire at least an illusion of comfort. Dirty, old but unique exteriors are being replaced with new impersonal and artificial façades. EVOL considers these buildings to be non-places with its authenticity destroyed, history gone and all traces of life erased. In this altering environment the artist searches for the little things that will prove that the old neighborhood is still alive.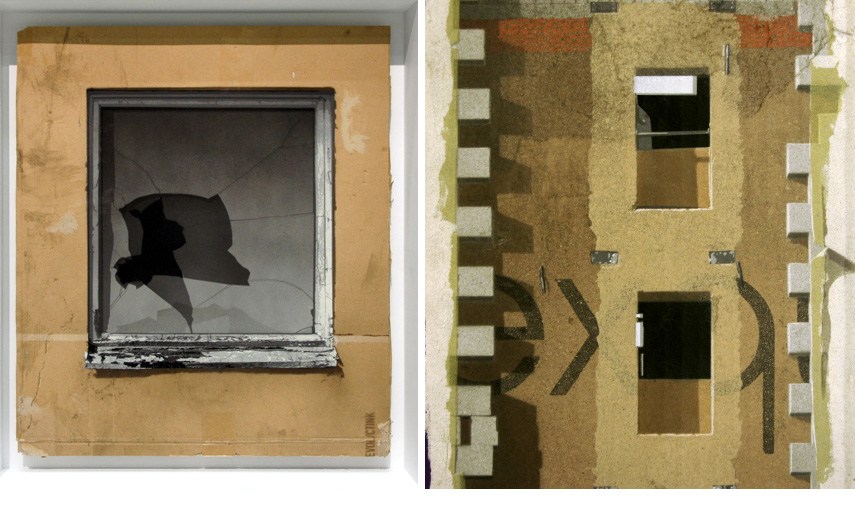 Buildings on Cardboard Canvases by EVOL
EVOL has always been interested in depicting the lives of ordinary people in old, decaying buildings. His obsession with the building's surfaces is led by a belief that the character and history of every place is worn on its façade, similar to scars on human skin. His artworks have depth and are so realistic that they could be easily mistaken for photographs. EVOL's background in graffiti shows as he spray paints the deteriorated building fronts on carefully selected materials. For the Unreal Estate exhibit EVOLS has created the urban areas and buildings onto cardboard canvases using a process that combines painting, stenciling, and pasting paper.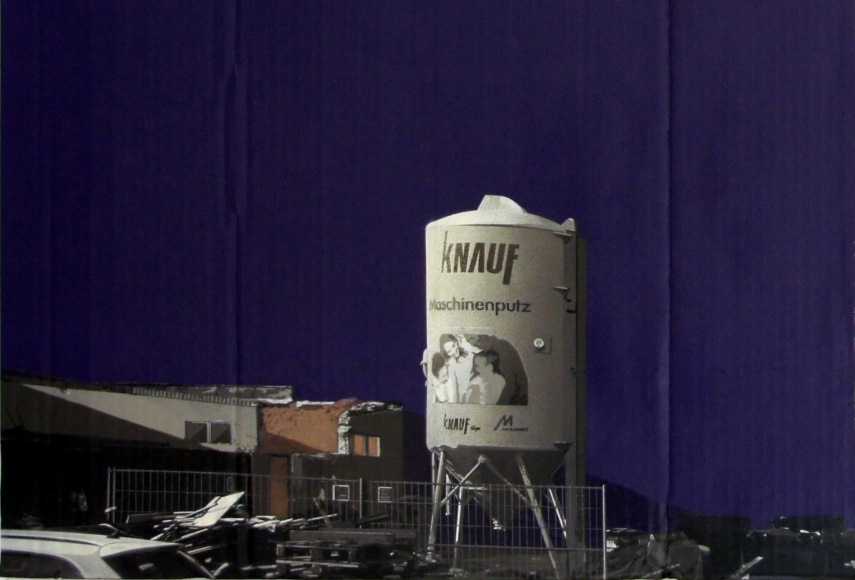 The Unreal Estate at Jonathan LeVine Gallery
The Unreal Estate will be the second solo exhibition by the Berlin-based artist at Jonathan LeVine gallery in New York after the very successful show Repeat Offender organized at the same space in 2012. Although the show is titled Unreal Estate EVOL's artworks are very realistic, detailed and true to life. Consequently the visitors will have the opportunity to take a glimpse into Berlin's unrenowned buildings inhabitant's everyday life. The Unreal Estate exhibition will open on June 25th and will last for a month until July 25th, 2015 at Jonathan LeVine gallery in New York.
Even decay can be inspiring if you sign up for My Widewalls
All images courtesy of Jonathan LeVine Gallery