One of Portugal's most beautifully preserved medieval towns, Évora is an enchanting place to delve into the past. Originally founded by the Romans, it was later fortified by the Moors and flourished during the 15th century when it became a residence of Portuguese kings.
Situated in the historic center of Évora, a UNESCO World Heritage Site, the Palace of the Dukes of Cadaval will host the Évora Africa festival, a multicolored and extravagant celebration of African heritage. Bringing together more than 30 contemporary artists, musician and performers from Africa, the festival will celebrate the culture of the continent through a diverse program of exhibitions, concerts, performances, conferences and DJs.
The exhibition African Passions will be curated by André Magnin, while a music program will be directed by Alain Weber and Alcides Nascimento.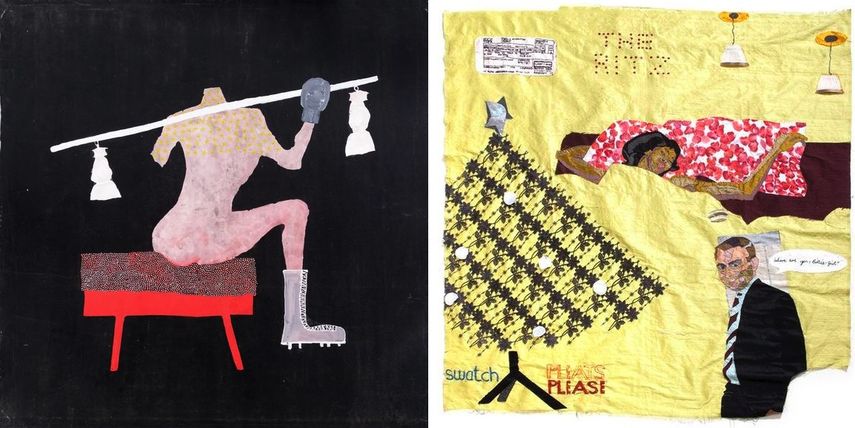 African Passions
Bringing art and music from Africa, Évora Africa will retrace the roots and historical connections between the continents, at the same time celebrating new urban expressions and the influences on Portuguese culture.
Curated by André Magnin, an expert in African art, the contemporary art exhibition African Passions will welcome some of the greatest representatives of African contemporary art.
The exhibition will include works by Steve Bandoma, Filipe Branquinho, Frédéric Bruly Bouabré, Omar Victor Diop, Romuald Hazoume, Phumzile Khanyile, Klèmèguè, Houston Maludi, JP Mika, Marcel Miracle, Ambroise Ngayimoko, Mauro Pinto, Chéri Samba, Amadou Sanogo, Malick Sidibé and Billie Zangewa.
Working in a diverse range of styles, each of the artists will bring their own unique perspective.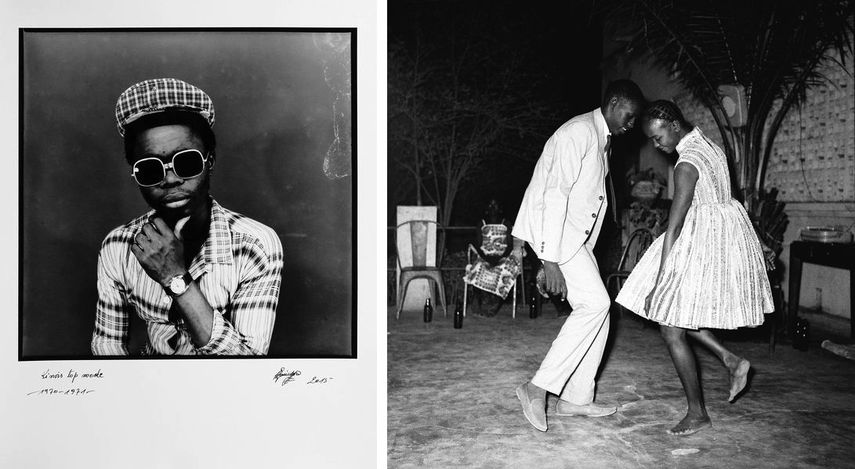 The Music Program
Under the artistic direction of Alain Weber, the music program of the festival will present a series of concerts featuring the major families of African instruments, including the koras, sanzas, balafons, flutes and percussion. Taking visitors on a journey between African tradition and heritage and contemporary culture, the program will take place throughout the palace in locations including the Roman Temple, the Cromlech of the Almendres and the Public Library.
The program includes concerts and performances by Áfrika Aki, Ballaké Sissoko, Ballaké Sissoko Orquestra, Bambaram, Bassekou Kouyaté, Congo Kinshasa, Congo Stars de Vibration, Mybe Ebrime, Bucabar Djabaté, Celeste Mariposa, Costa Neto, DJ Ibaaku, Irmãos Makosa, and Johnny Cooltrane, among others.
In addition, the festival will host lectures and conferences, educational activities and public art focused on African culture, including a mural by Esther Mahlanghu, lessons in kora with Ballaké Sissoko's Orchestra, and dance lessons with Xindiro Companhia, among others.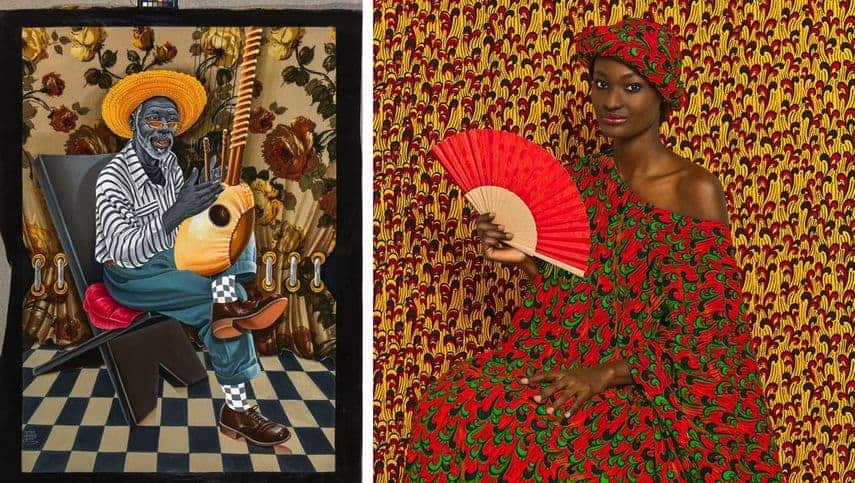 Évora Africa at Cadaval Palace
Évora Africa will bring together artists from Democratic Republic of Congo, Ivory Coast, Madagascar, Mali, Mozambique, Senegal, South Africa and Burkina Faso, among others. Over its 3-month duration, Évora Africa aims to strengthen cultural bonds and exchange between African and Europe.
The festival Évora Africa will be on view at Cadaval Palace in Évora, Portugal from May 25th until August 25th, 2018. The preview will be held on May 25th, the Africa Day.
Featured images: Mauro Pinto - Sans titre, 2015; Mauro Pinto - Sans titre, 2015; Phumzile Khanyile - Smoke, 2016; Frédéric Bruly Bouabré - Oeuvre du hasard sur feuille, 2004; Houston Maludi - African Market, 2015; Chéri Samba - Bouquets de fleurs au 3eme Age, 2016; Marcel Miracle - XIVertiges, 2016; Marcel Miracle - XIVertiges, 2016; Klemegue - Sans titre, 2017; Filipe Branquinho - Boas festas / Happy holydays, 2017. All images © Cyrille Martin. Courtesy galerie MAGNIN-A, Paris. All images courtesy Évora Africa.