Jessica Rohrer has her fourth exhibition at PPOW Gallery. It is called Bloomfield and probably these flowers blossomed after a long journey of the last fourteen years of working on the subject of spaces that she is living in. From 2001 she has made a lot of paintings, panel paintings, paintings on paper, drawings… This time in New York she will exhibit all faces and phases of the journey she made physically and mentally: from Wisconsin to Brooklyn to New Jersey, where she is living at the moment.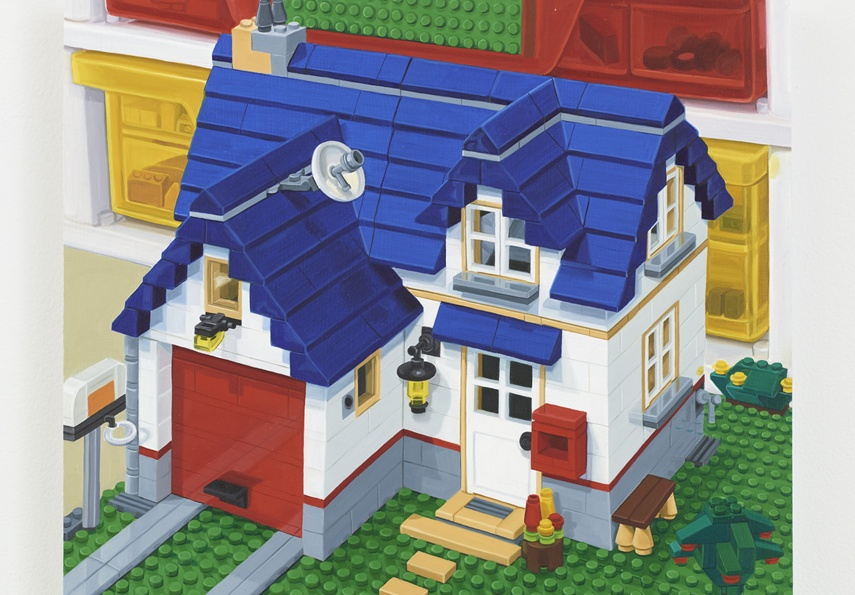 Interior as Exterior of Jessica Rohrer
What changed from 2001 when it comes to her own reflections of the world Jessica Rohrer is living in, and especially those parts of world represented by interior of houses she lived in? Back in 2003 the paintings Jessica Rohrer depicted spaces that merged with its surrealism, resembling Rene Magritte's style and making places free of logical foundations. In the exhibition coming up she started to depict small items used in everyday life, but items that also represented inner life of a man and bravely introduced a need for possessions and consumerism as a way of life. This biographical cycle is somehow influenced by pop art in depicting objects such as books and spices shelves, boxes, plants and branded belongings.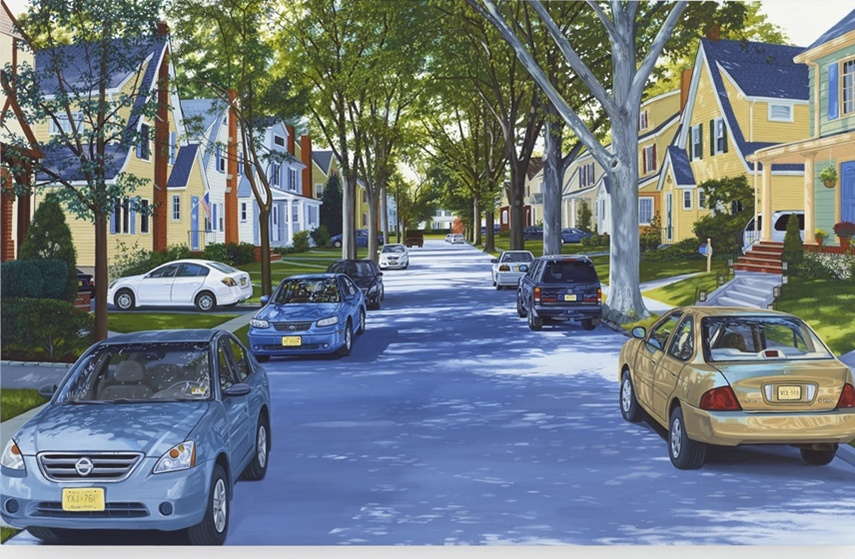 Photorealism of Living
Somewhere inspired by Precisionism and Photorealism, Rohrer is offering her insight into places people are living and spaces where they project their future. Influenced by traditional miniature paintings, the show offers sometimes a vivid testimony of a way of life; sometimes it presents inner motions and motives that are not so visible instantly when spectator is looking at the work. It takes time to meet the inhabitants of those buildings, their wishes and dreams, but they are there anyhow. Each and every scene depicted on Jessica Rohrer works shows morbidly clean spaces, places that people left or where they are simply are not present yet.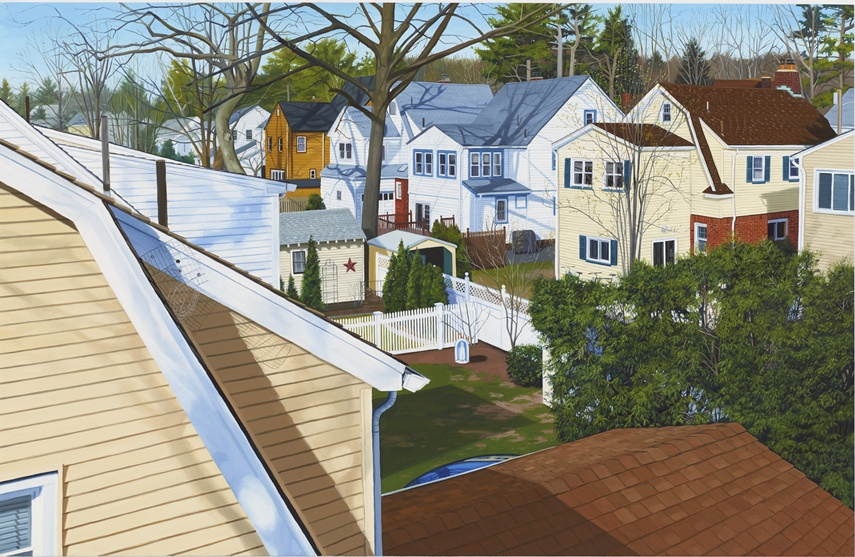 Awakening in PPOW Gallery, New York
After a Magrittean dream, the audience has the opportunity to wake up in front of the Jessica Rohrer paintings. Looking at the neighborhoods artist has lived in, the spectators are able to visualize the life that was conducted in those rooms and houses. Whether it is a suburban home, interior or regular domestic assets, many ideas can come to mind to careful observer of paintings that Rohrer presented. This particular show will reveal twenty three new paintings and eighteen interior settings - works on paper. Surroundings are this time extended to street view, gardens, scenes from just an ordinary life.
Public opening of Bloomfield exhibition by Jessica Rohrer at PPOW Gallery in New York is on Thursday May 28th and runs through until June 27th, 2015.
Find out more about artistic presentations of exterior and interiors. Sign up today for My Widewalls.
Featured images: Jessica Rohrer - Street Center, 2014 and Jessica Rohrer - Cosmetics, 2014.
All images are courtesy of PPOW Gallery, New York.