In the heart of the Belgique district in Cologne, Germany, Die Kunstagentin Gallery is going to present new exhibition of German contemporary artist Jim Avignon. His solo show, entitled Museum of Memories, will be a presentation of works influenced by many art forms: Street Art, Graffiti and Pop Art. Through pieces of his satirical art, the artist is challenging the longstanding differences between urban art and fine art, drawing the viewers into his bizarre world of irony.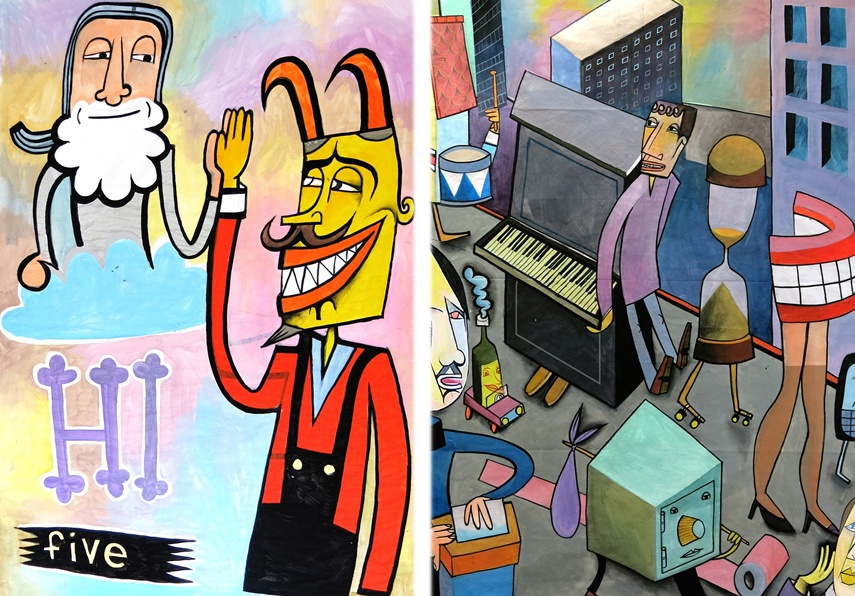 Jim Avignon - A Versatile Artist
Jim Avignon established himself as a visual artist and a musician, holding a prominent spot in Berlin's techno subculture, having even had his first solo shows in techno clubs. He is a member of a project called Neoangin (a one-man electroband) and since the 1990s, he has been performing all around the world: In New York, Tel Aviv, Brighton, Paris, Finland, Singapore, Russia… His approach to music is very similar to his approach to his paintings - vibrant, colorful and spontaneous. In 2001, he was one of the artists commissioned to design a bear on the Kurfürstendamm in Berlin, one of his works in design ended up on a tail of an airplane and another on Swatch watches. Over the years, he published several books: Popbones (1996), Busy (with DAG, 1998) and Non Radioactive (with Lisa Brown, 2000).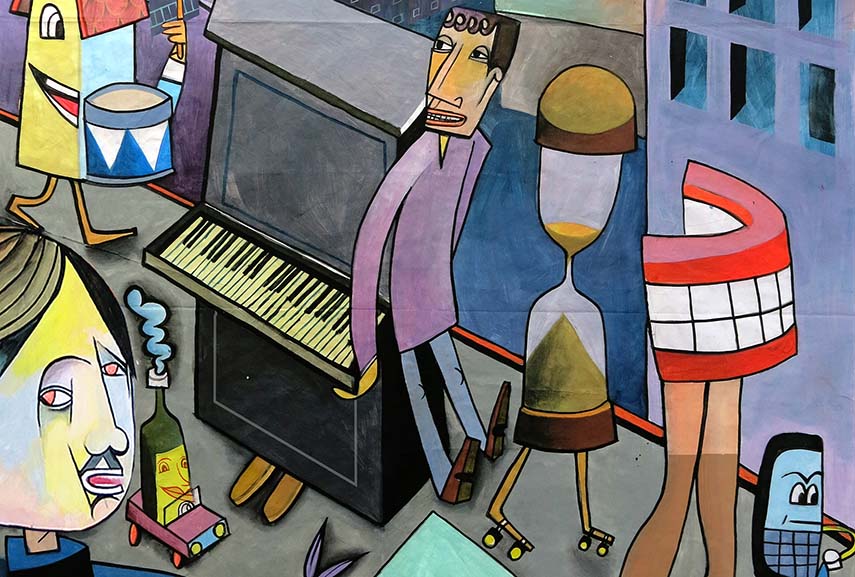 The Mad World of Irony and Satire
The Museum of Memories solo show will be presented as a colorful and interactive installation, offering the visitors the possibility to dig deep into the potsherd of complexity of living in the world that is burdened with social relationships. The artist is fascinated with how the system changes incredibly fast, yet everything is stagnating, preserving its perfection.  The distinctive voice of the painter will present his artistic uniqueness in the German contemporary art scene. Reducing the lines and techniques, Jim Avignon works free from a detail-oriented structure, making his compositions recognizable in style and the particular treatment of subjects.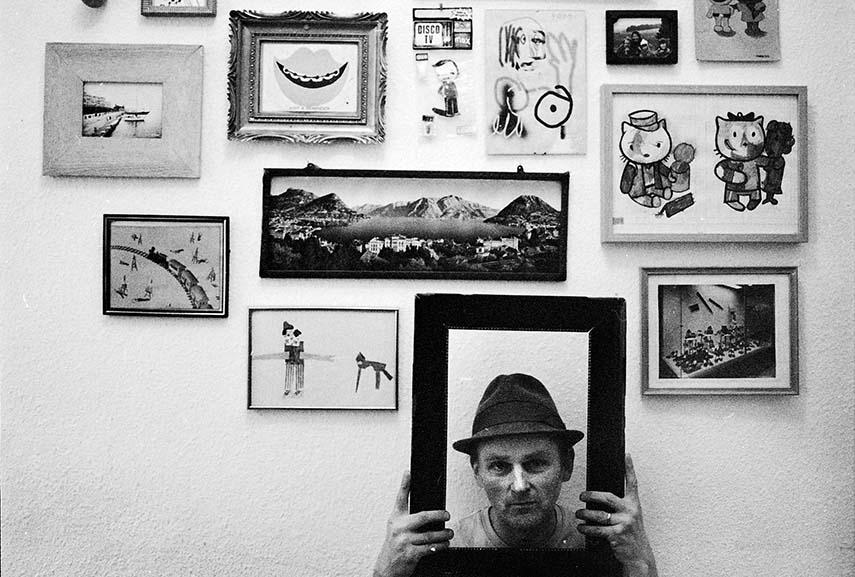 Museum of Memories at Die Kunstagentin Gallery
Acknowledged by Berlin's underground culture and famous for his murals, Jim Avignon is sometimes called "Tizian of techno" or even "Picasso on acid" for his energetic, simple yet complex artworks that give a determined opinion on the world around us. Avignon will present a vivid depiction of his own reflection on social disharmony and try to implement his mantra in painting as well as in music he performs – pulsing of time is measured in beats per minute. The lover of imperfections, in this particular solo show in Cologne, he will manifest his black humor and a need for giving voice to the art of music and painting. For the opening of his exhibition, Jim Avignon prepared a special concert, so the curious art lovers can meet him at the ceremony and enjoy the show to the fullest.
Museum of Memories, a solo exhibition of Jim Avignon, opens on June 7th at Die Kunstagentin Gallery in Cologne and runs through until 1st August, 2015. Opening reception is on Saturday 6th June, 2015, from 7 to 10pm.
If you are looking for more contemporary German artists and their works, sign up to My Widewalls today.
Featured image in slider: Jim Avignon - Museum of Memories, detail
All images are courtesy of Die Kunstagentin Gallery.