With the conjoint efforts of both Spoke Art and Supersonic Art, more than 75 artists will have a chance to display their work at this year's Annual Supersonic Invitational, making it the fifth, and possibly the biggest installment yet. With the exhibition focusing on painting, sculpture and illustration, several new faces will be included in this year's programming, including the conceptual visual artist Chad Wys as well as the famous Hawaiian street artist Woes. Showcasing alongside these new artists are some 70 others that have grown and developed as the exhibition did, under the wing of Zach Tutor, the Supersonic Art creator and exhibition curator. Uniting a broad online audience with some of the best and the brightest contemporary artists, Zach's talents have been demonstrated on multiple fields time and again, and his curatorial eye moves onto the walls of Spoke Art once more.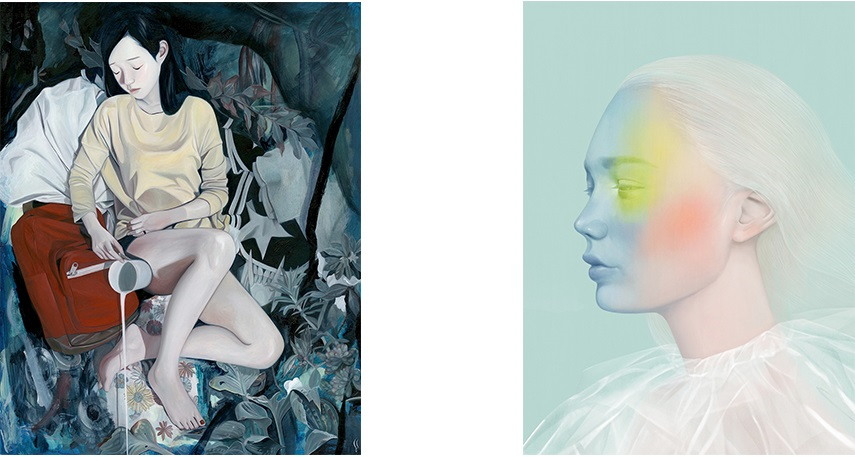 A Most Gracious Host
Starting out as a personal blog in 2008, Supersonic Art has largely grown in the number of followers (now counting over 500,000 Tumblr followers!) due to its shift in content, focusing mostly on art. Its owner, Zach Tutor, saw it as a chance to catalogue the "School of New Contemporary Art," a generation of artists who have been shaped by everything the Internet and other electronic devices have to offer, producing a genre that is a mixture of Fine Arts and Illustrative ideals. Being a proclaimed artist himself, he has a keen eye when it comes to discovering unknown art pieces, and his blog has helped launch the carriers of many young artists from around the world.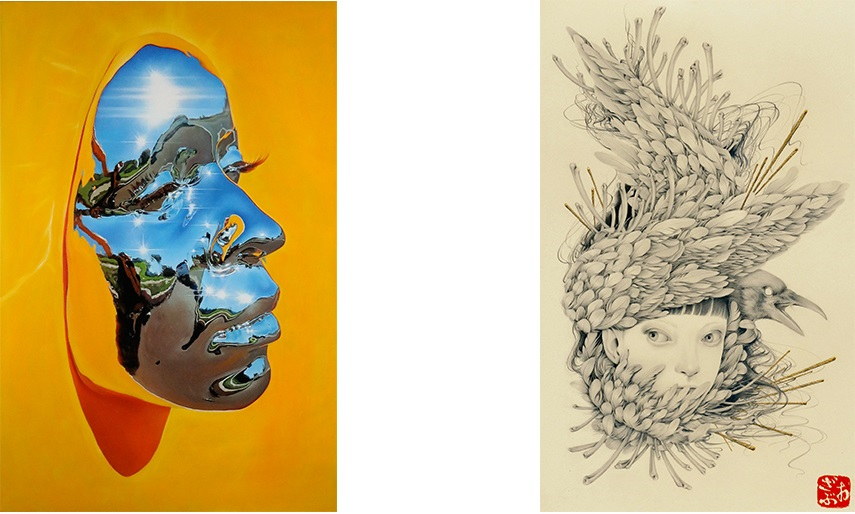 A Supersonic World
Having access to infinite visual inspirations, this "Supersonic" world has impacted the young creatives through pop culture, unlimited access to information of any type and worldwide horrors. With nearly 10 years of art-selecting and promoting experience under his belt, Zach Tutor has chronicled some of the world's best artists and their work on his blog, some of which will be displayed at this year's invitational. From the curator : "The Supersonic invitational is a celebration of a new era - the very beginning of one - where artists have access to the world at their fingertips and are able to share their creations across the globe. It is an exciting, beautiful time to be alive and Supersonic is meant to showcase this."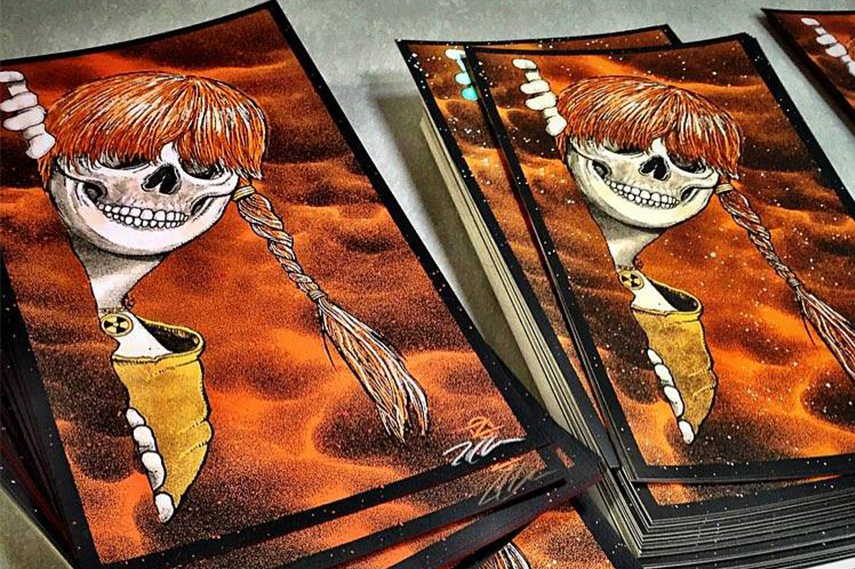 The 5th Annual Supersonic Invitational at Spoke Art
Representing an artistic area in limbo of all genres of the artistic world, a varied display of the new contemporary movement can be seen at the 5th Annual Supersonic Invitational at Spoke Art Gallery in San Francisco, showcasing paintings, sculptures and illustrations from more than 75 artists. Opened on Saturday, January 9, the exhibition will be on view until January 30, 2016. As a special treat to the first attendees, Bay Area based artist Zoltron is giving away a free mini print to the first 100 visitors. Surely, an event not to be missed.
Featured image: JAW Cooper, for the 5th Annual Supersonic Invitational. All images courtesy of Spoke Art Gallery.