Galerie Benjamin Eck plans to host two shows in both of their Munich studio spaces during January. These exhibitions will deal with a variety of different media and techniques, presenting a rich selection of paintings, photographs and sculptures.
The first will be an interesting showcase of two intriguing artists- Michael Bennett and Leander Büttner. The event's title is Berlin Callin'.
The show that will be hosted at the Galerie Benjamin Eck II is titled simply as Analog and it will be a presentation of pictures made by the exceptional photographers Valentina Murabito and Susanna Kraus.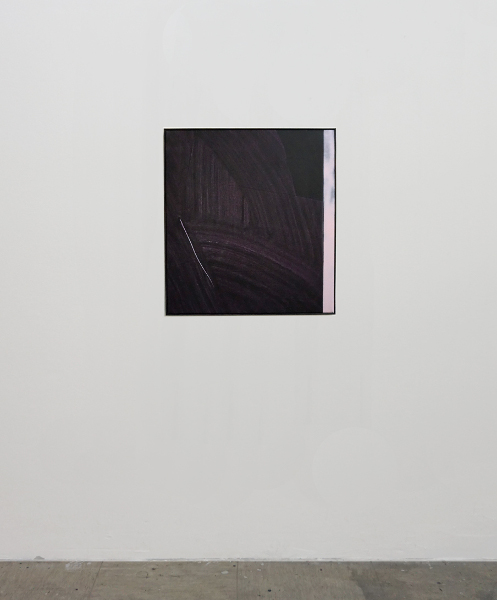 Berlin Callin'
The first of two shows, and the one that will open a few days earlier, will be a conjoined presentation of artworks made by Michael Bennett and Leander Büttner.
Michael Bennett is a self-taught artist whose creative body of work deals with the idea of acknowledging the present moment. Working predominantly in the field of painting, Bennett also has a lot of experience with sculptures and installations. Bennett is praised for making artworks that contain a strong sense of humanity and personality, as well as for devising compelling concepts of inner exploration and personal perception.
Emphasizing themes of vast opportunity and freedom, this artist uses abstraction as a means of encouraging both visual and mental investigation. These visual moments caught in an abstract composition stem from deep-seeded memories and visual references, free from any form of prejudice or bias.
Leander Büttner, Michael Bennett's co-star for the Berlin Callin' show, is a bit more of a surprise ingredient to the exhibition's "recipe". Preferring to enter the event's opening as a closed book, Büttner explained his involvement with the show with a simple "statement": Nothing more to say.
Analog
The second show Galerie Benjamin Eck openning in January is Analog, an event that will focus on the works of extraordinary photographers Valentina Murabito and Susanna Kraus. This will be the first time these two artists are subjects to the same show.
Analog will show us how the two photographers in question use unique techniques in analogue photography to their advantages.
What separates Valentina Murabito's photographic works from the rest of her peers is that this artist creates fantastical intermediates in the darkroom. This Italian photographer finds a lot of inspiration in mythology and philosophy. Technically speaking, Murabito dissolves the photosensitive layer of her photos, but she is also fond of using materials such as wood, concrete and steel to enrich the physical characteristics of her artworks. For the upcoming show, Valentina Murabito prepared a selection of works on wood, steel and large format watercolor paper.
Susanna Kraus uses the world's only analogue direct image camera, the IMAGO Camera, to conduct her photographic experimentation. Her photographs are created by direct exposure on a silver gelatin direct positive paper and are always on a scale of 1:1. Immediately after the exposure, the resulting original is developed in a chemical process.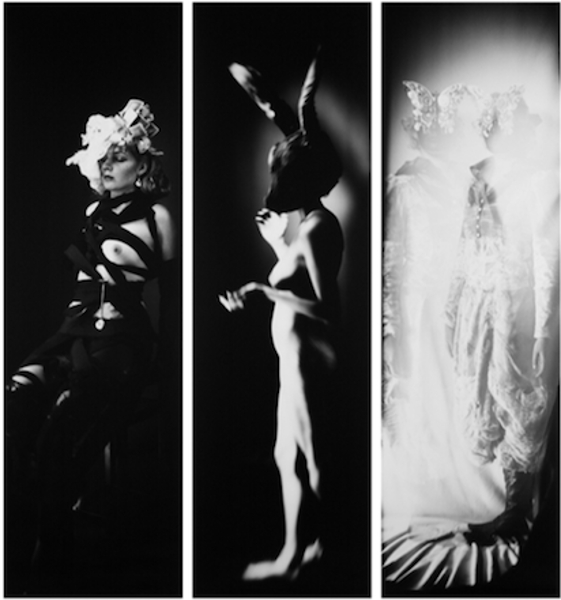 Michael Bennett / Leander Büttner and Valentina Murabito / Susanna Kraus Duos at Galerie Benjamin Eck
Rarely do we have the pleasure of seeing shows with so many different mediums placed under the same roof, let alone two of such exhibitions organized by the same gallery. It will be interesting to see how well these two events will unfold, but we see no reason not to be optimistic about both of them.
Berlin Callin', a joined showcasing of works made by Michael Bennett and Leander Büttner, will be on display between the 12th of January and the 3rd of March 2018 at Galerie Benjamin Eck in Munich, Germany.
Analog, an exhibition of photographs made by Valentina Murabito and Susanna Kraus, will be open to the public between the 19th of January and the 3rd of March 2018 at Galerie Benjamin Eck II in Munich, Germany.
Featured image: Michael Bennett - Turbulence Subsides (Diptych), 2017. All images courtesy of Galerie Benjamin Eck.