Battle of good and bad has always been the source of inspiration for many artists, storytellers and philosophers. Chicago based artist Jay Turner also known as Lie, will depict his version of the story for the Versus exhibition at Vertical gallery in Chicago. This will be his first solo show at Vertical gallery and his biggest exhibition yet. Versus story is presented through the battle of two armies, Doom and 4D, consisted almost completely out of animal characters. In its essence Versus exhibition is a celebration of people's ability to push through all the hardships and challenges that life may impose on them.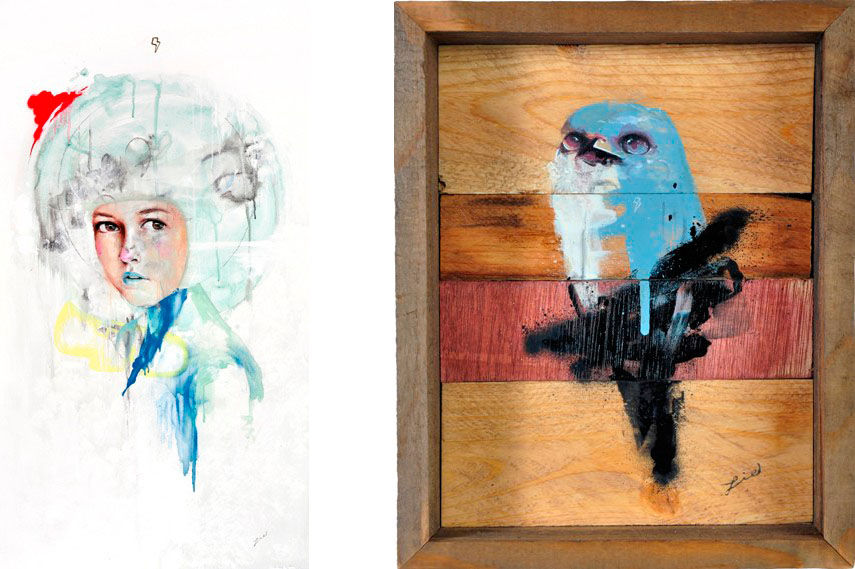 The Story of 4D vs. Doom
The story of 4D vs Doom is an unearthly tale that places one girl and two groups of animals against each other. The young girl, wearing a helmet, is the central character of the story and represents all that's good in a person. With her full war outfit and trademark glossy make up, she battles the challenges of everyday life. However, she's not in it alone. Her trusty army of animals called 4D Lightning Bolt is accompanying her in this war, prepared to sacrifice everything for her if necessary. Different animals represent different ranks and statures in her army. Birds are in charge of small size everyday triumphs in life. Hyenas on the other hand, are bloodthirsty murderers only used in tremendous, enduring battles. The enemy is called Doom, a joint name for all struggles, difficulties and sufferings in life. Similar to 4D army, Doom is also consisted of different animals representing military ranks. For example panthers are symbols of problems that come in suddenly, overpowering their victims.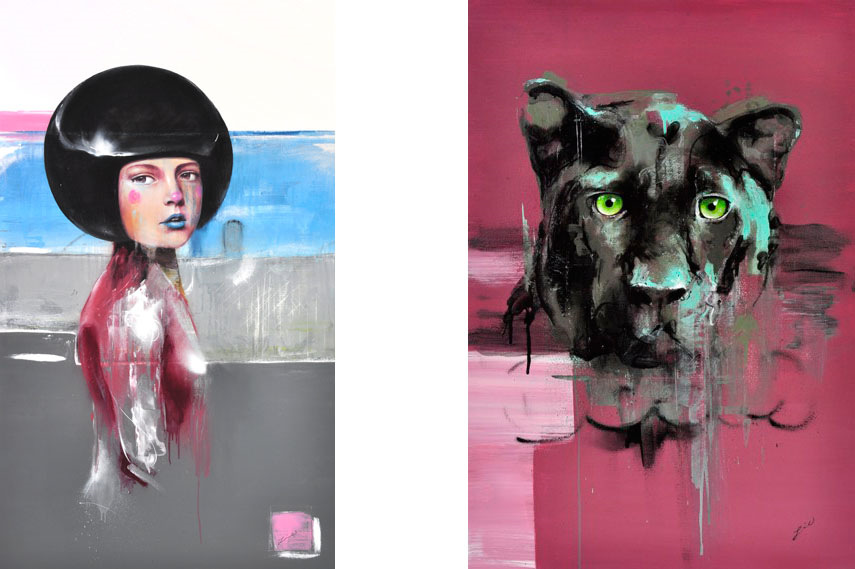 The Diversity of Lie
Lie has created a unique style that crosses contemporary art with street art by mixing traditional know-how with spray paint techniques. The American artist paints on various surfaces ranging from walls to canvases and found objects while using proficiently both brushes and spray cans. His works are calming while at the same time upsetting and have the unique ability to draw visitors into the story, by  hypnotizing viewers almost like magicians do. Though he often criticizes human need for uniformity, his works are full of sympathy and understanding for all those ordeals that people endure throughout their lifetime.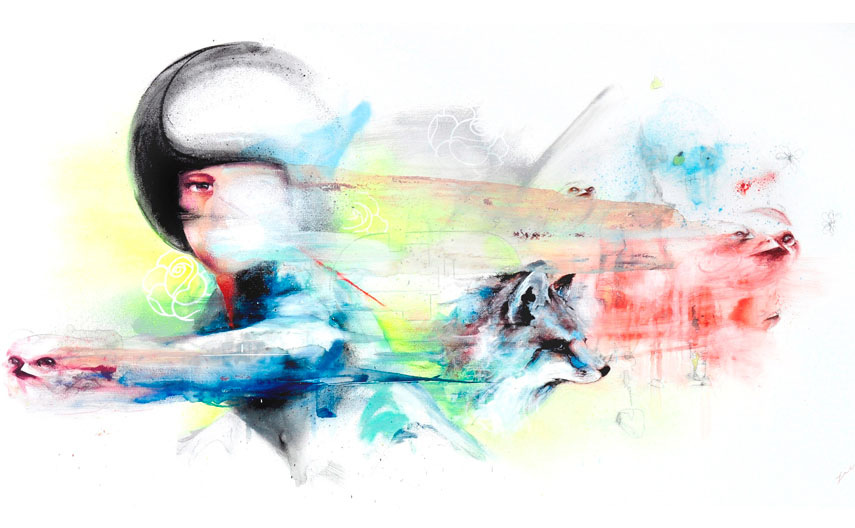 Good Versus Bad At Vertical gallery
Versus exhibition by Lie will open on July 11th at Vertical gallery in Chicago. Public reception with the artist will be held on the opening day from 6 pm to 10 pm. The american artist has exhibited before at Vertical gallery as a part of a series of group show during 2014, but this will be his first solo show at the place. Versus exhibition is free and open for public. The battle of good versus bad at Vertical gallery in Chicago will last till July 25th, 2015.
Battle the uniformity of everyday life by signing up for My Widewalls for FREE.
Featured images: Mural in Chicago by Lie, 2015 and Lollapalooza Music Festival Mural by Lie, 2014
All images courtesy of Vertical gallery