Missing pop art, the irony it possessed and graphic filled with stylish minimalism? Contemporary artist Parra is answering your call. Alice Gallery in Brussels has proudly announced Salut, first solo exhibition of Parra in Belgium. Netherlands based artist Pieter Janssen, has established himself as self-taught and by now he has taken distinguished place at the modern pop art scene. His conceptual work is today recognized by many leading contemporary galleries worldwide. And his art never stops surprising us.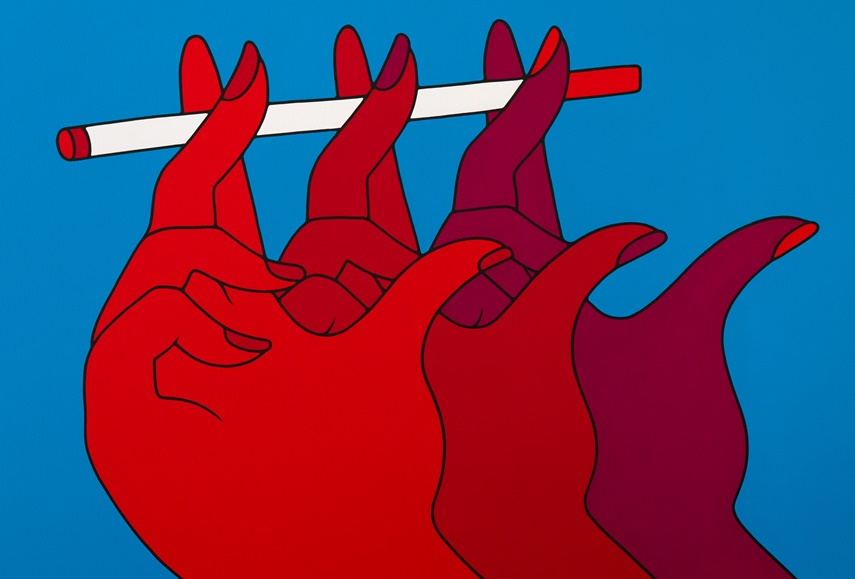 Humor and Minimalism in Alice Galerry
Parra's first salute to Belgium is marked by his recognizable stile of clear spaces, minimalistic naked bird-like woman, moving from very sensual and erotic figures to ironic and humorously circularized. His aim to depict modern issues of consumerism, multiple figures that are shown as isolated from each other, are making his parallel need for the past of pop art. In the sense of color panel it smells like Roy Fox Lichtenstein, but this time Salut is also partly homage to Andy Warhol's Campbell's Tomato Juice Box.
Ironic view at ordinary things gives a big freedom to the audience to choose whether to smile, giggle or think through the art work that is calling for reactions.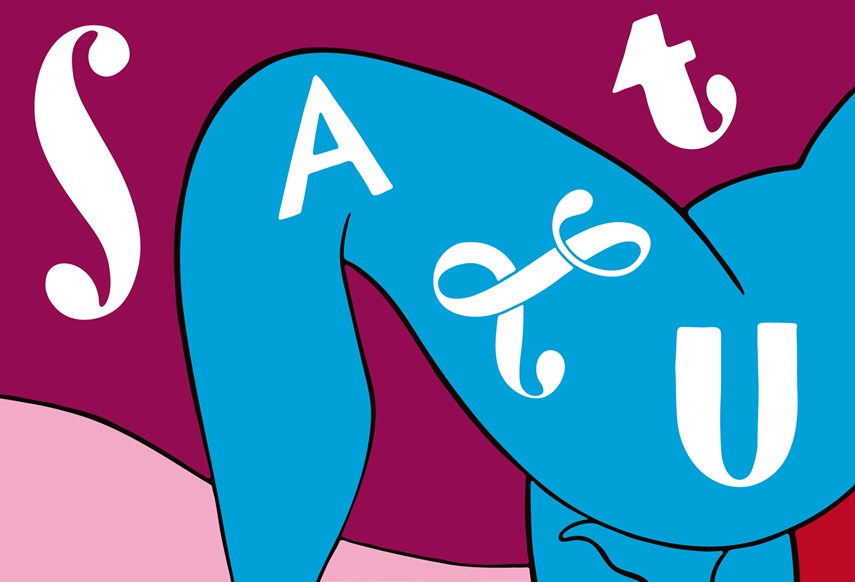 Pop Art in Blue and Red by Parra
And really, in the sense of the place he earned as post pop art creator, his works affect on the level of association chain of the spectators. Looks like figures of woman are arranged in the abounded places, where the famous Warhol's tomato juice was poured all over the sensual context.
With highlighting the contour, Parra always offers some thinking space for spectators. Where the blue is present, it feels like it is cold and lonely, where is red dominant, it evokes eroticism in the constant drive for slow movement, that is just anticipated.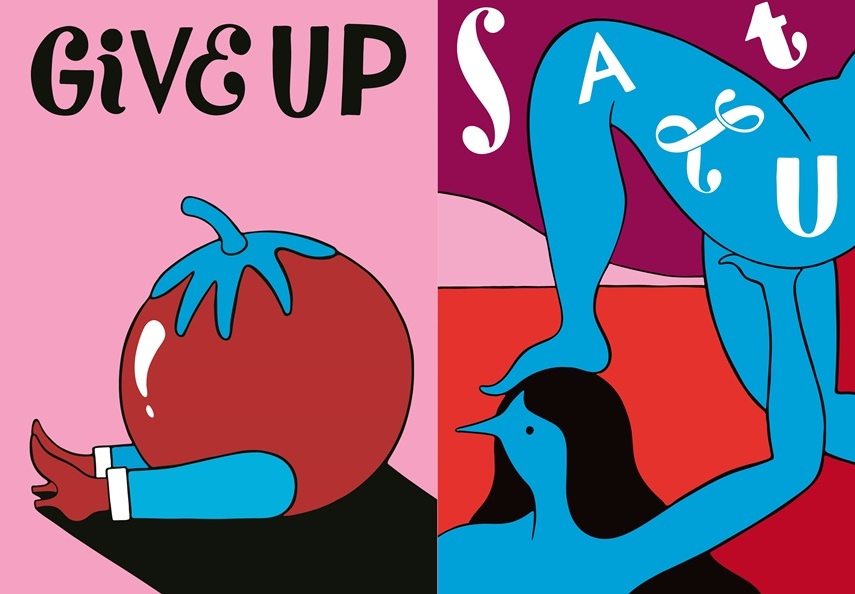 Freedom of the Underground Past
One of Parra's most important moments was in 2012, when he was commissioned by the San Francisco Museum of Modern Art (SFMoMA). He created Weirded Out, a 60-foot indoor mural, which is now part of their permanent collection. Born in the Amsterdam skateboard scene, Parra menages to create works that are unique in its stile, free from boring quotes. After many graphic he did for posters and flayers, mostly during 1990s, his art is appreciated today as art of the independent nature that combines disciplines he mastered during the years: graphic, design, mural, music, performance, animation, fashion...
Salut exhibition by Parra is opening on May 28, 2015 at Alice Gallery in Brussels. The show will run through July 11, 2015.
If you want to find out about the latest news in art scene, sign up for My Widewalls!